Church 9:10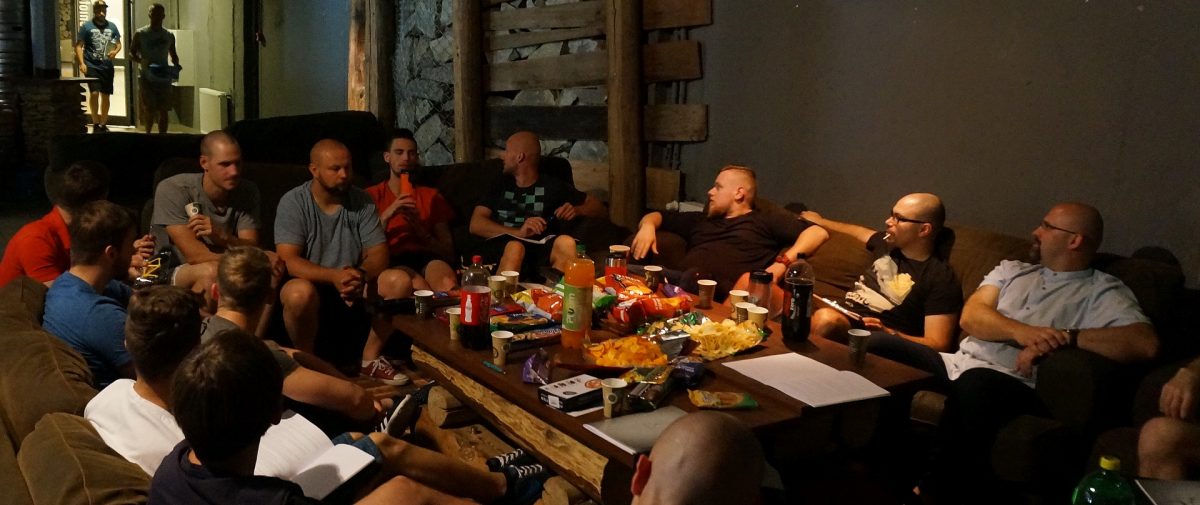 Model taken from Matthew 9:10: "While Jesus was having dinner at Matthew's house, many tax collectors and sinners came and ate with him and his disciples." What were they talking about? Of course, how their life will change when they trust the Words of God and experience forgiveness, liberation, direction…
Model faithfully translated into the modern language, problems of modern human.
Church of the informal relationships at the table. Relationships are the meaning of life. Not feeling better than anyone. The first message: I don't feel better and more important than you, whoever you are!
Invitation for participation
Create with us the FI+COEK – Concepts Forum and the Christian Education and Culture Center as tool to implement the calling of many Christians, for the glory of the God. Hoping that something great for the whole Church will come out of it.
Inspiring meetings at the top

From time to time we have an opportunity to meet other spiritual leaders from our church or from other churches and exchange vision, paths, ideas. Such meetings can turn out to be extremely valuable for FI+COEK and other works, created on the other side, in God's glory.
Baptist Church in Bielsko-Biała
•
3-go Pułku Strzelców Podhalańskich St. 8; 43-300 Bielsko-Biała
Office: 3-go Pułku Strzelców Podhalańskich St. 8; 43-300 Bielsko-Biała; phone 33 812 26 36
Pastor Grzegorz Bednarczyk: gbeb(a)go2.pl
Pastor Dawid Bednarczyk: dawidbednarczyk(a)op.pl
Church: ul. Listopadowa 108; 43-300 Bielsko-Biała
•
How to find us: