A day in New York
•
Imagine you have one day in New York.
You arrive in Newark and by train you get to Pennsylvania Station in the heart of Midtown Manhattan. Along the way, a few quarrels of passengers with a conductor, but here it is normal, it is a lifestyle. Should it be called a quarrel at all ?!
You leave the station. Madison Sqare Garden, a sports and entertainment hall stands on it. For lack of space, many things are above or below instead of next to.
The Empire State Building is next to, but you have to look up.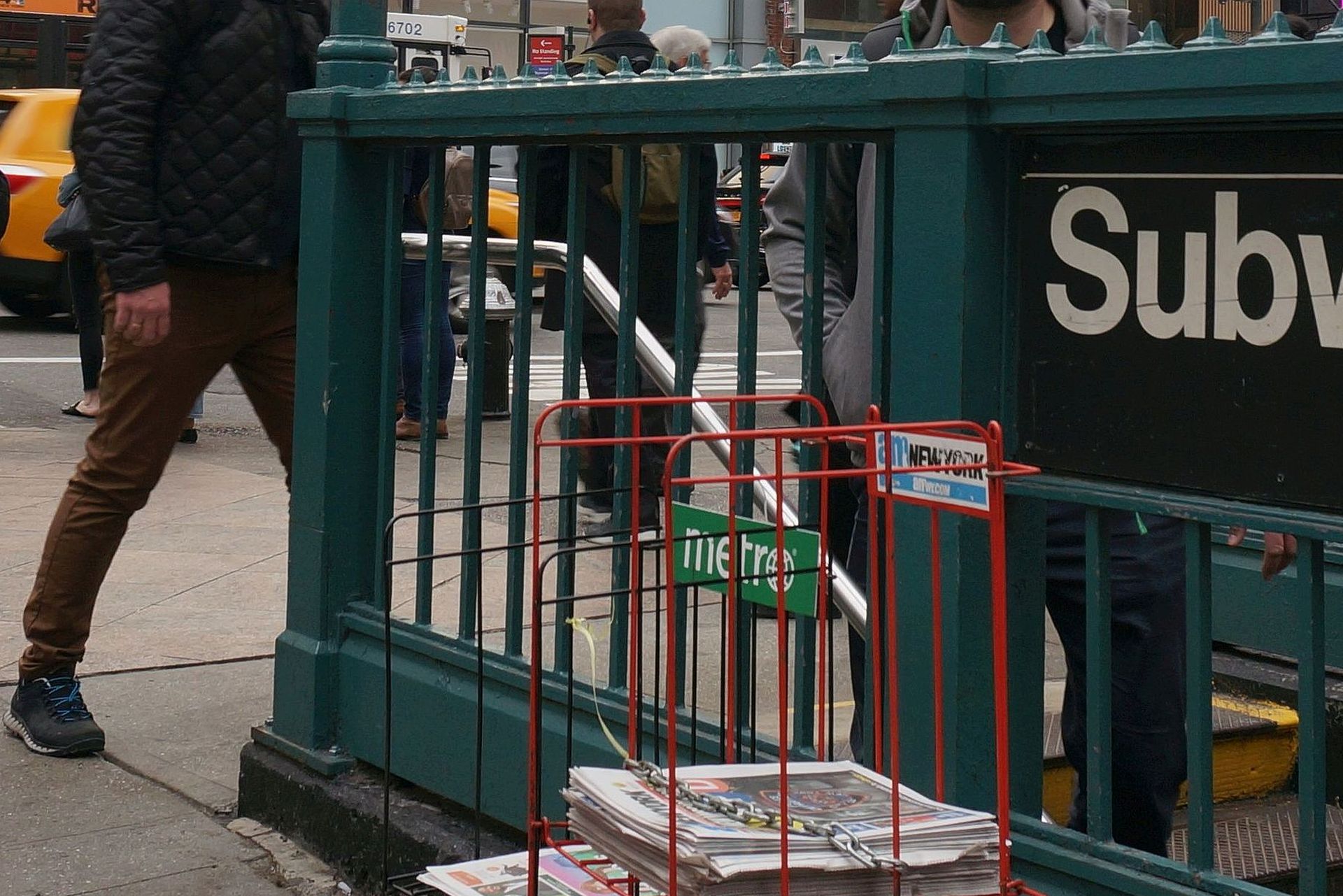 You run down to the subway to get to 86th East Street, near the Guggenheim Museum on Fifth Avenue. This is the northernmost tip of the seven routes making up Walk & Thought NYC.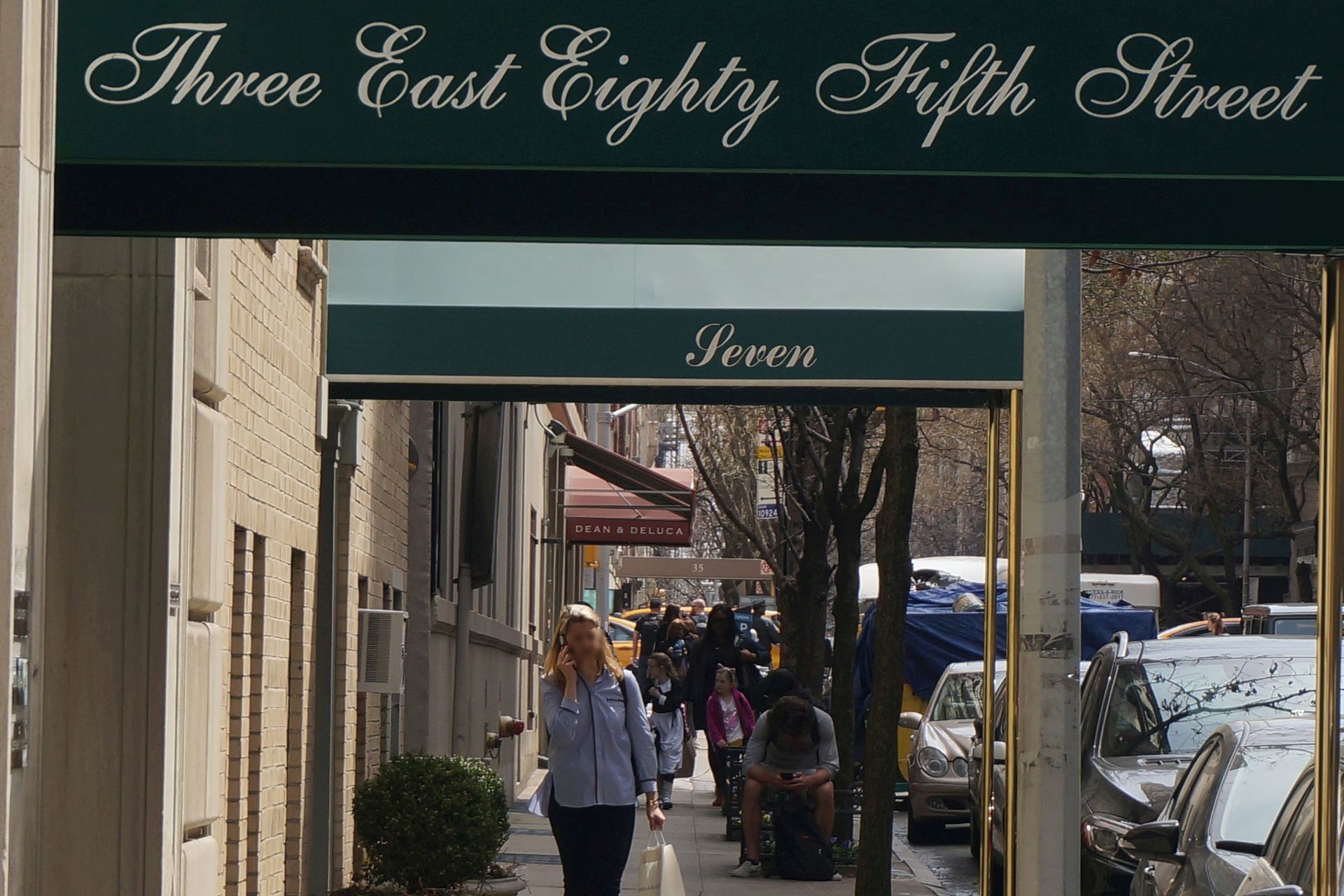 The nearest subway runs here along Lexington Avenue, so you have to walk three blocks. In Dean & Deluca delicatessen you catch a sandwich.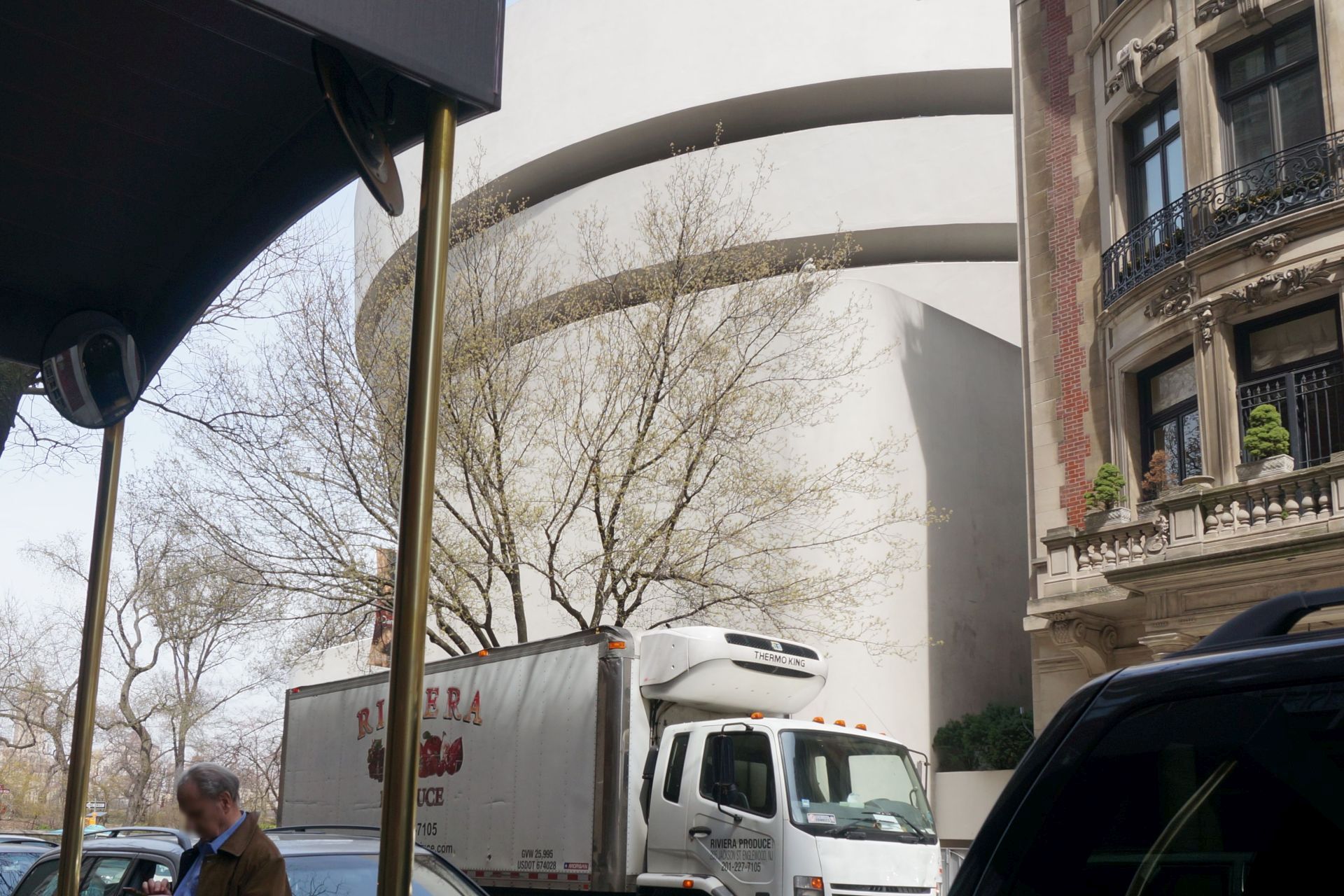 The building of the Guggenheim Museum, next to Central Park, was designed by Frank Lloyd Wright, whose Fallingwater (1935) became an absolute icon of modernism. Admit it – he was a creator without templates.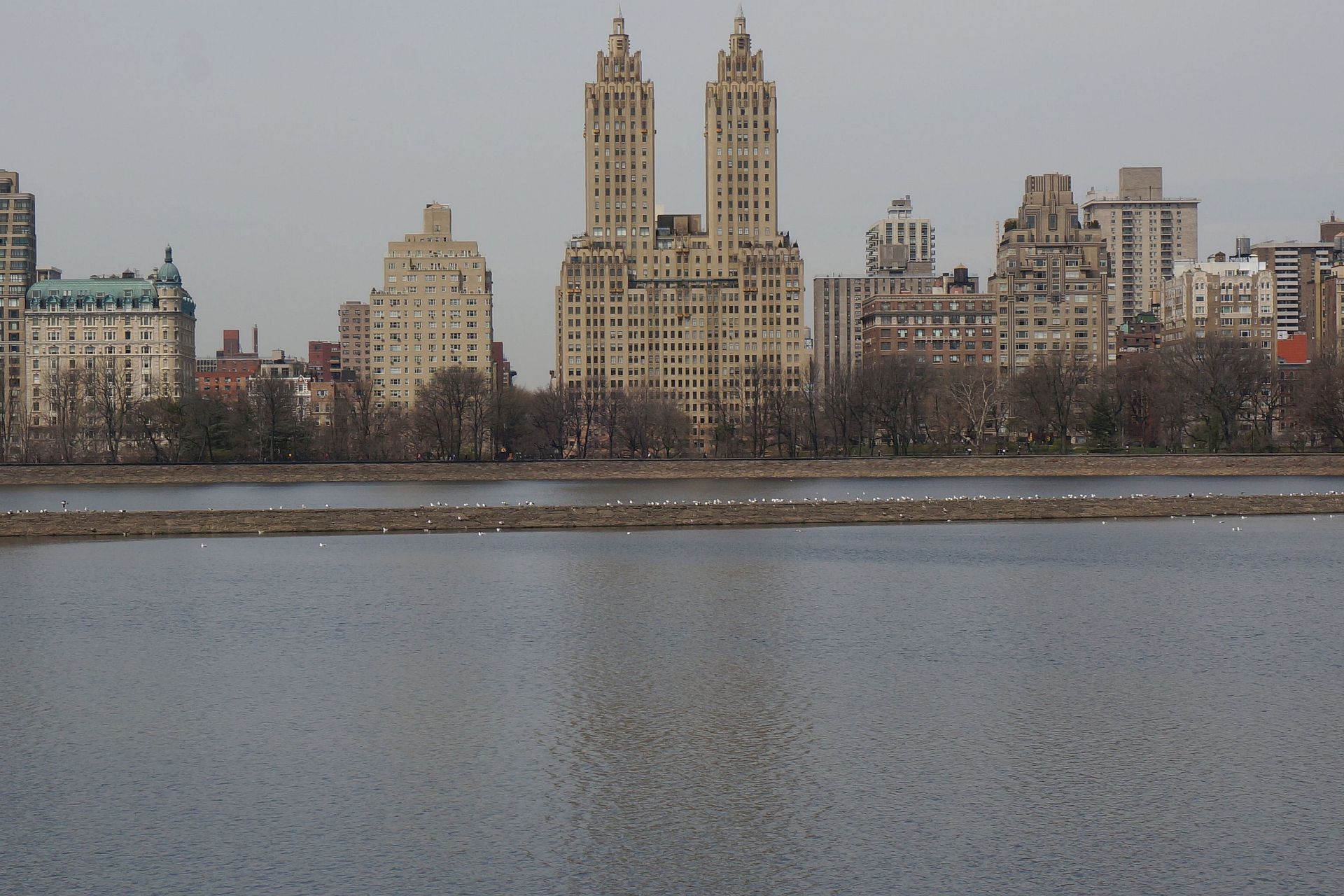 Central Park is narrowing here because of the Jacqueline Kennedy Reservoir. On the other side greets Eldorado, exquisite art-deco. There must be something in it, since Bruce Willis or Bono liked it for an apartment.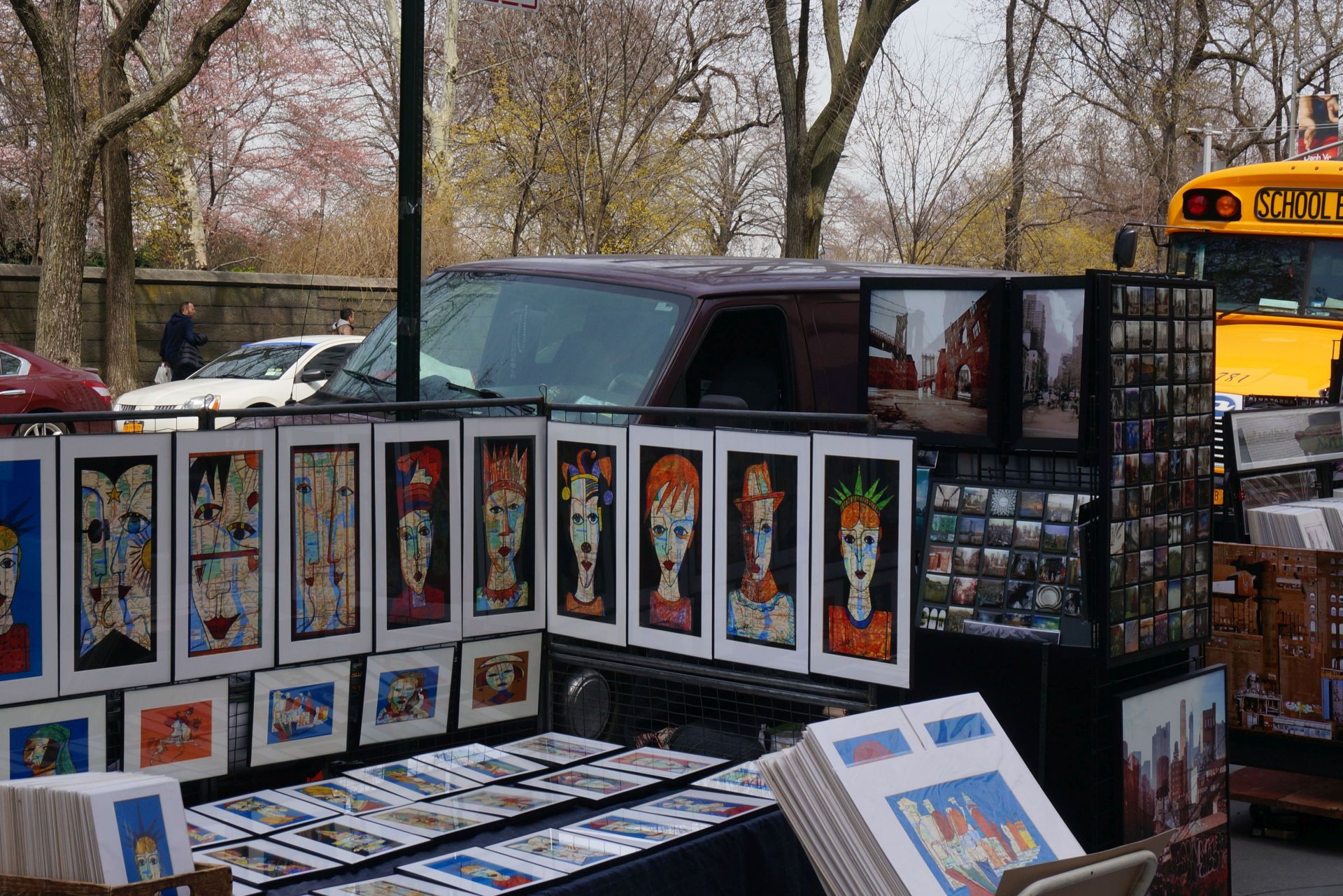 Great art in Guggenheim must remain there, but something can be taken home.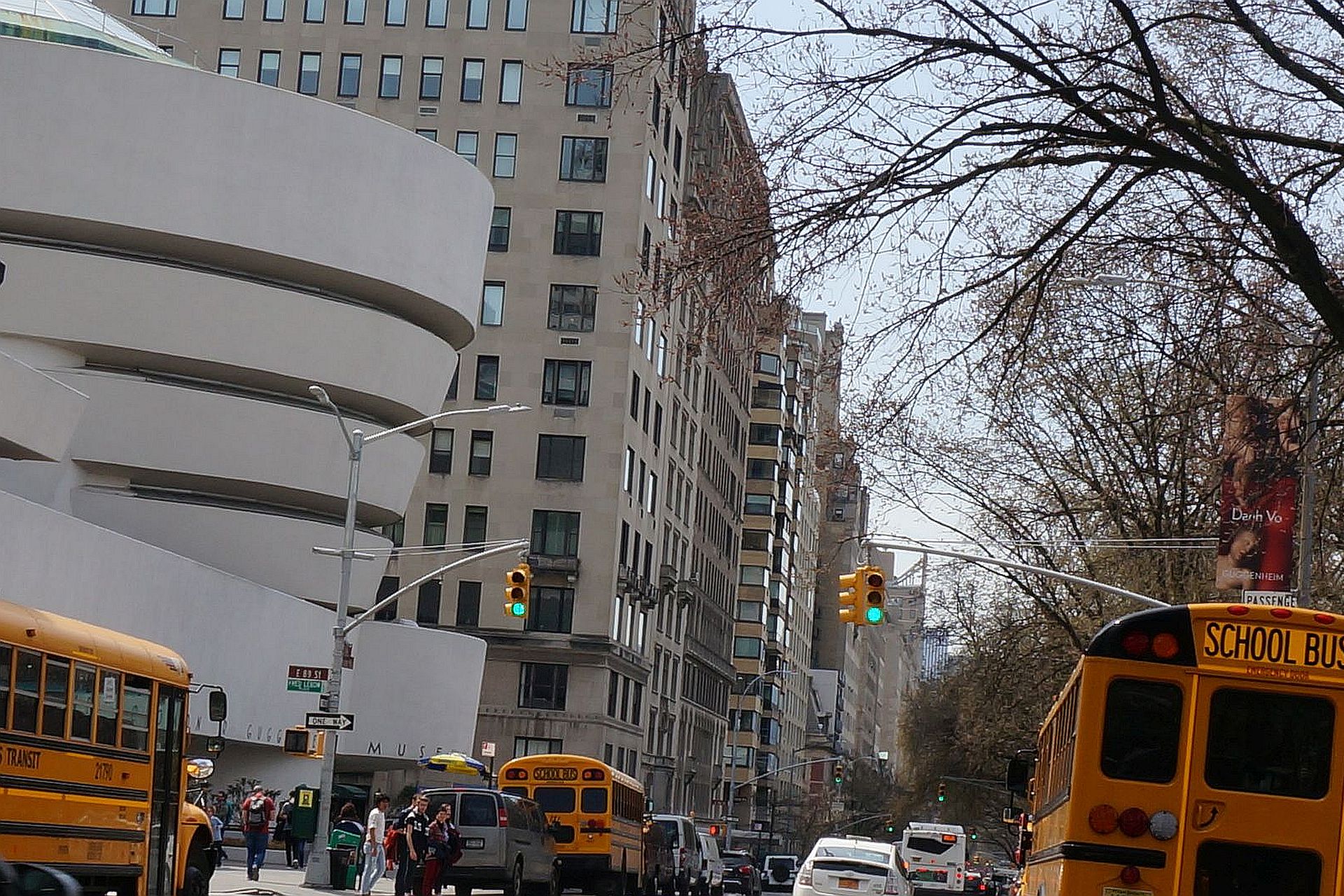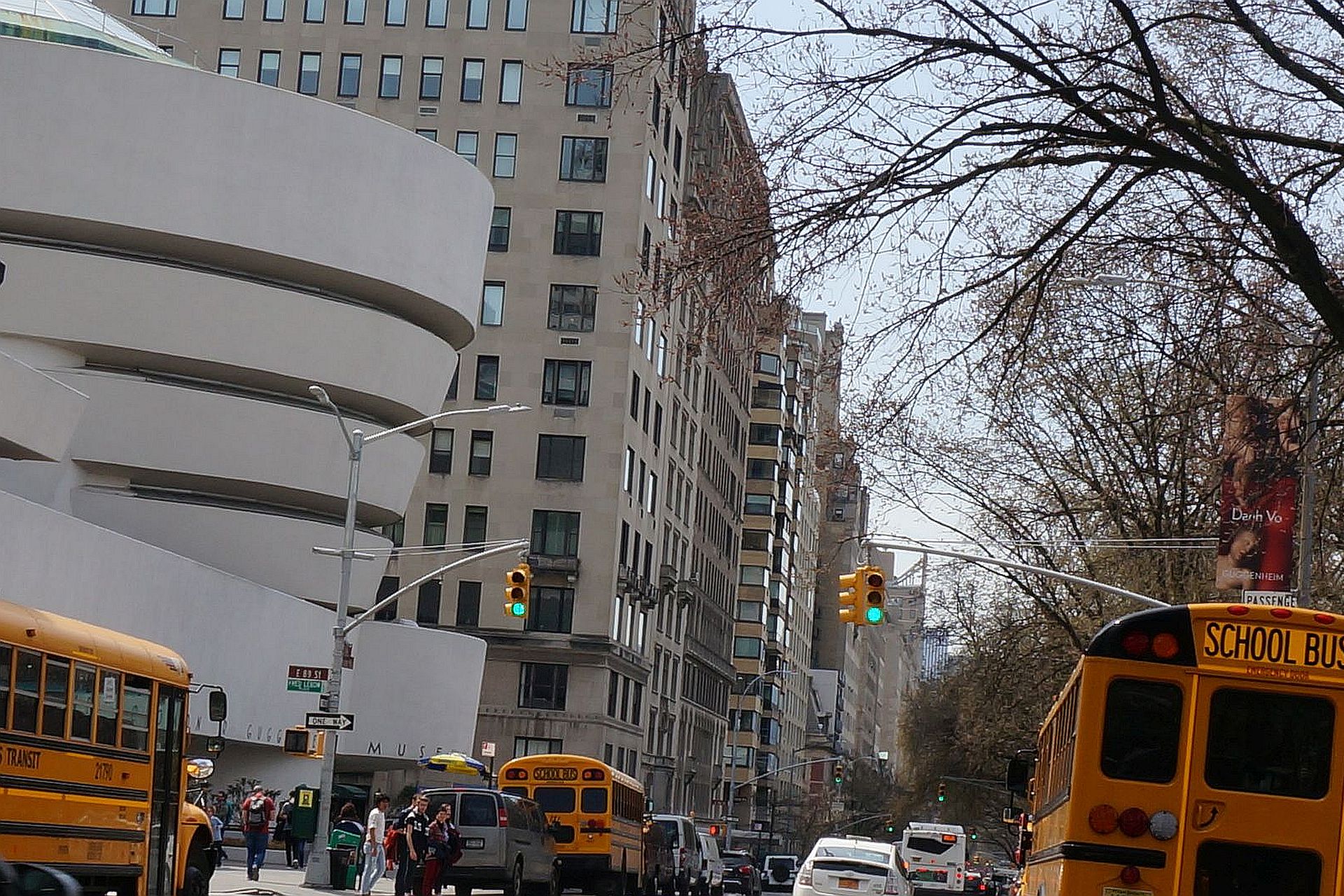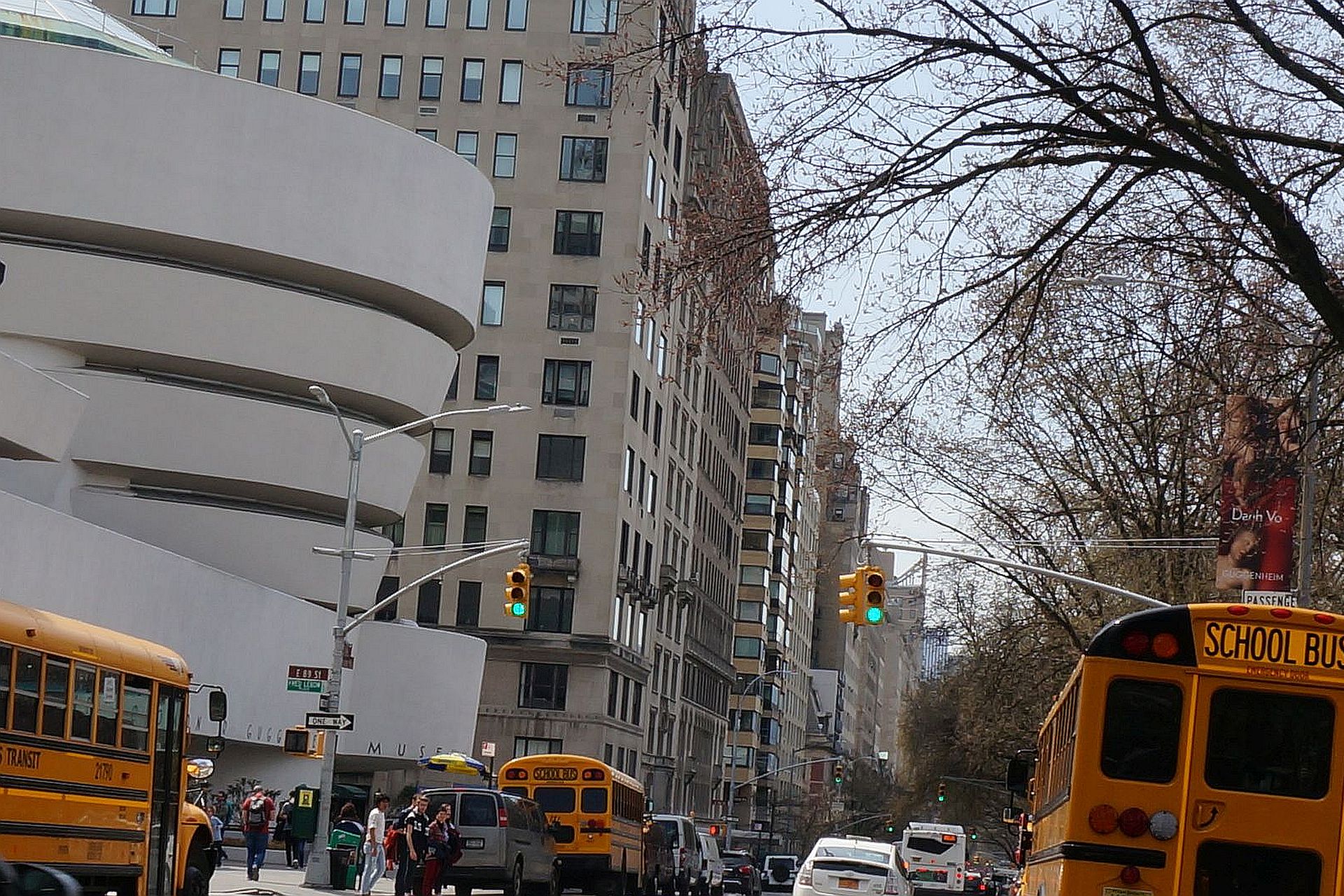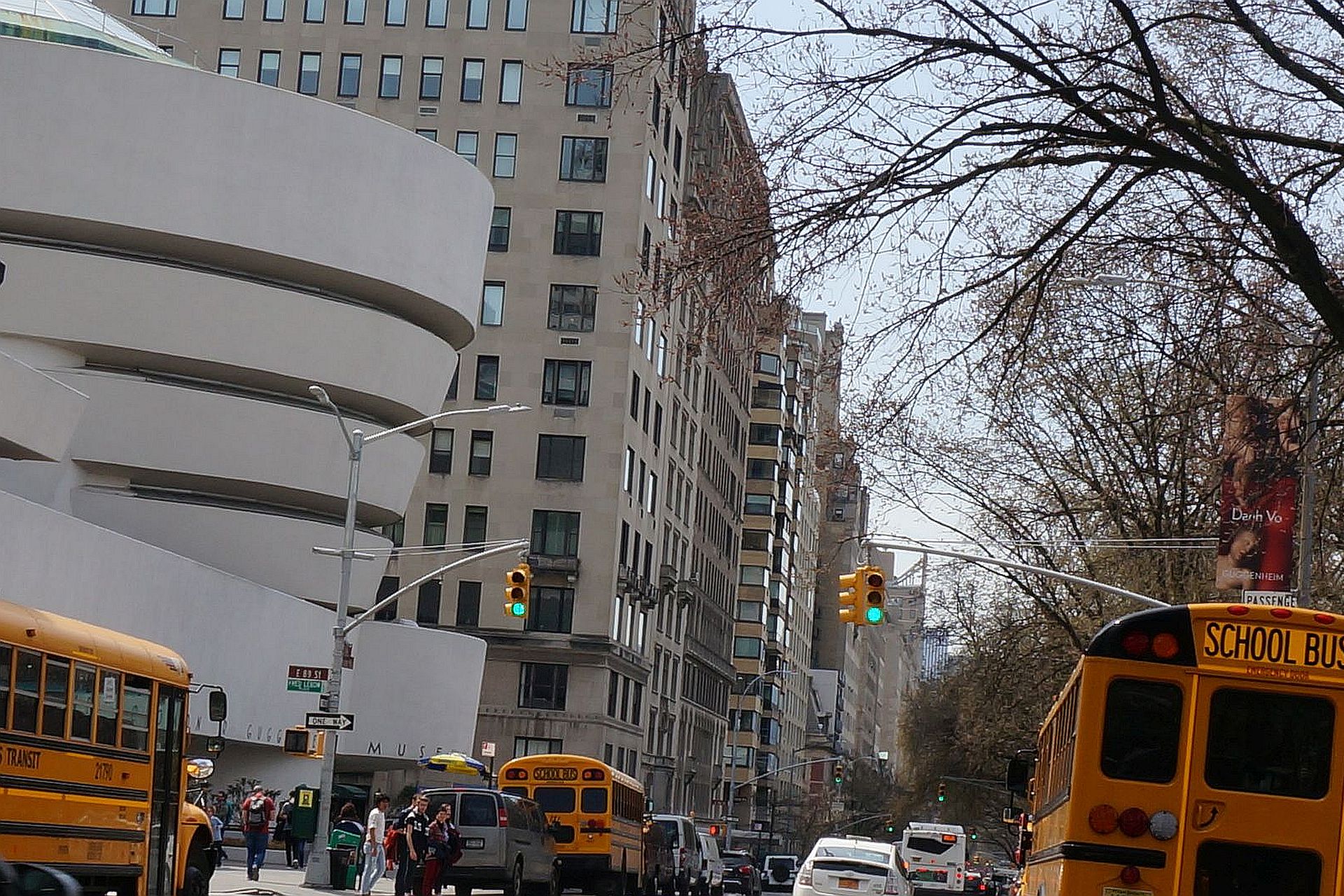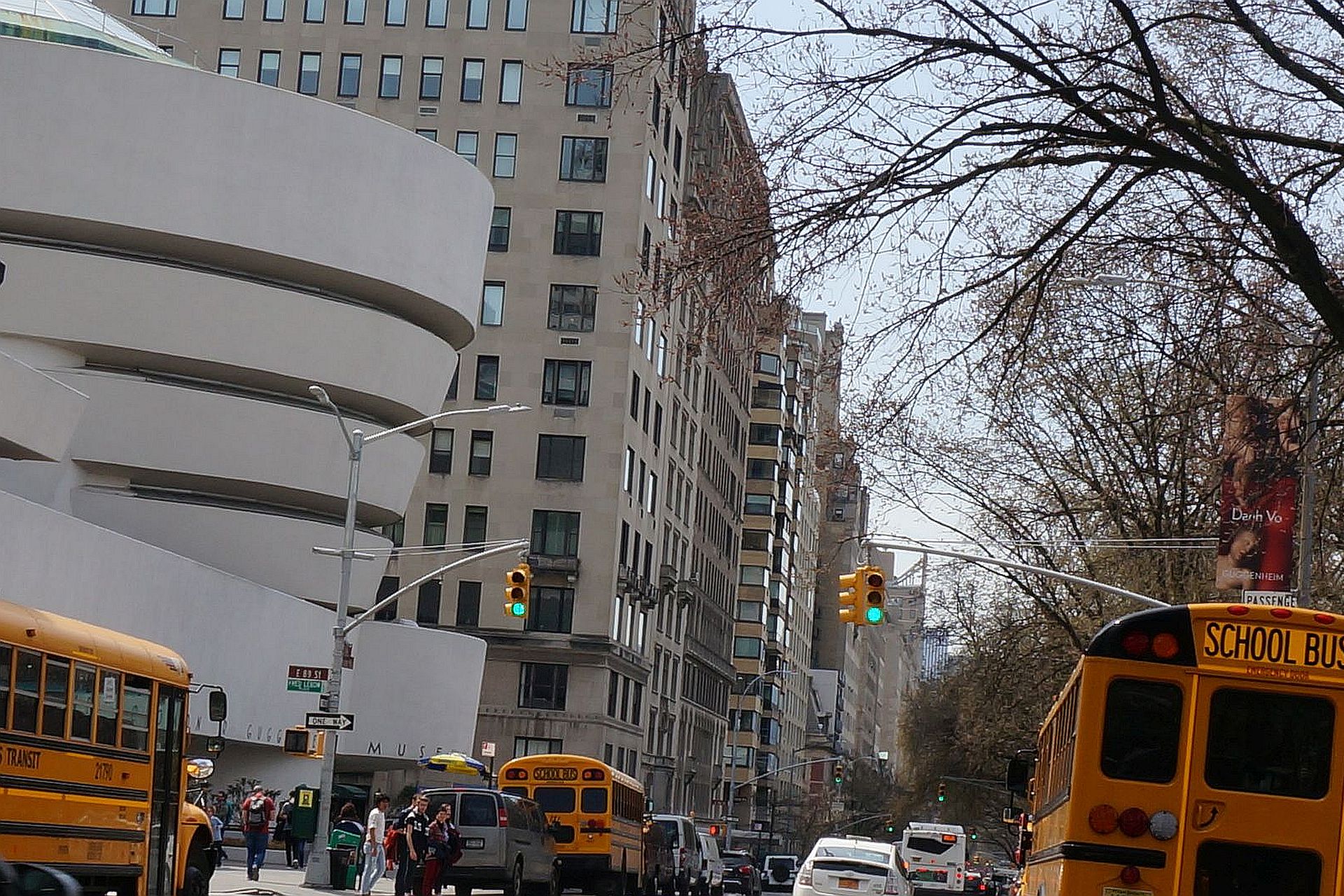 As you can see, many are willing to learn how to create without a template. We're here for that too.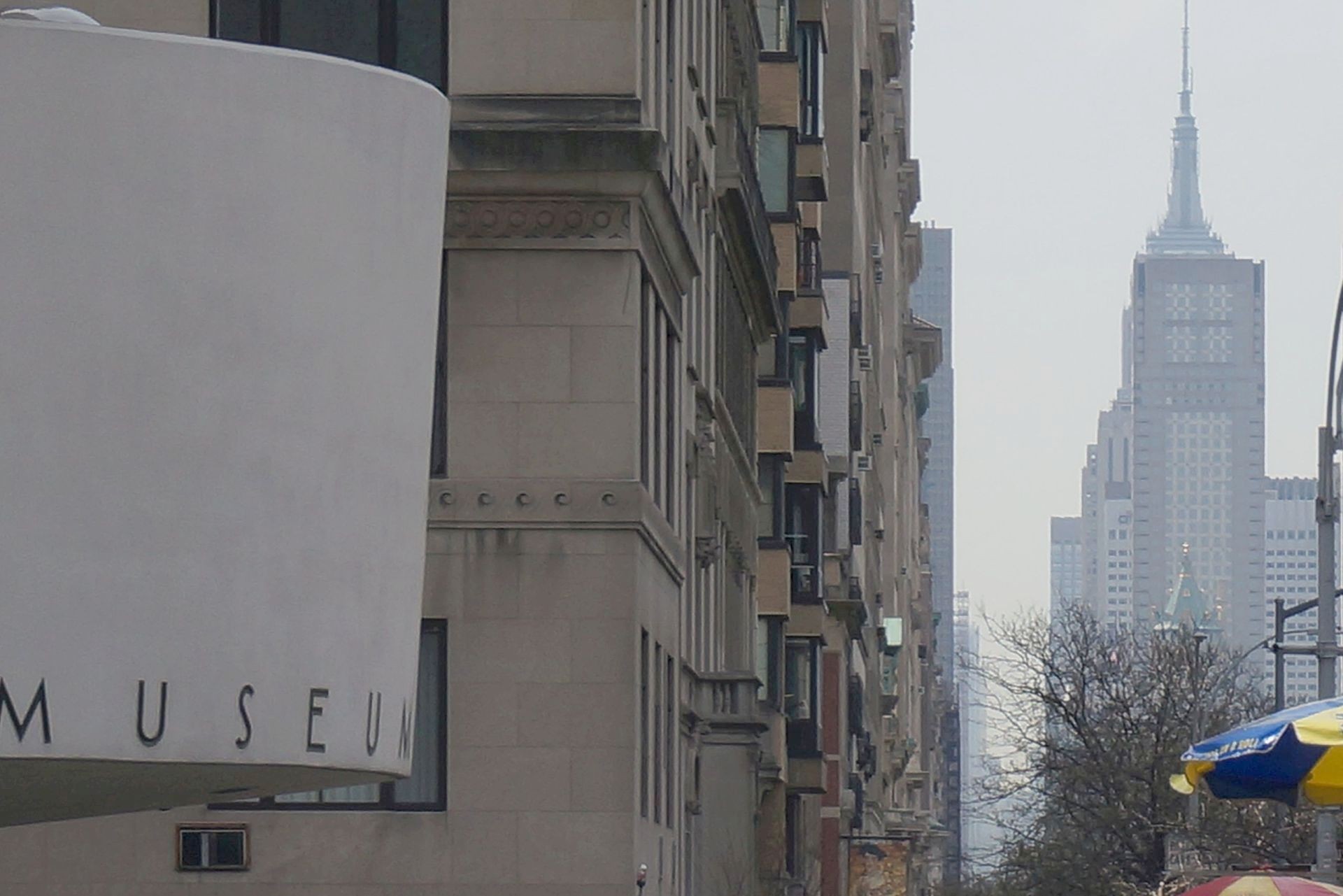 Let's move. Along Fifth Avenue we will be accompanied by the Empire State spire.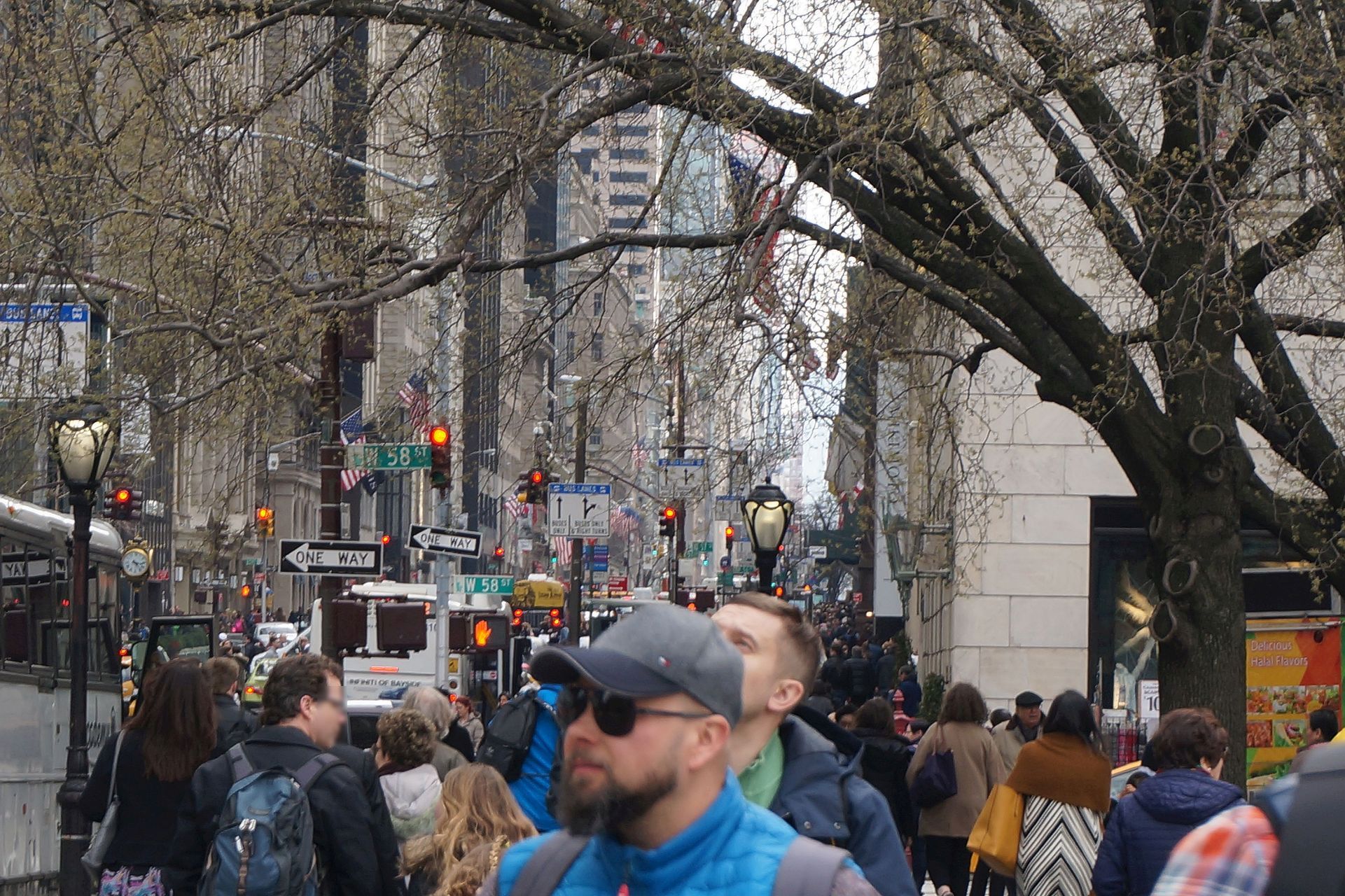 South end of Central Park …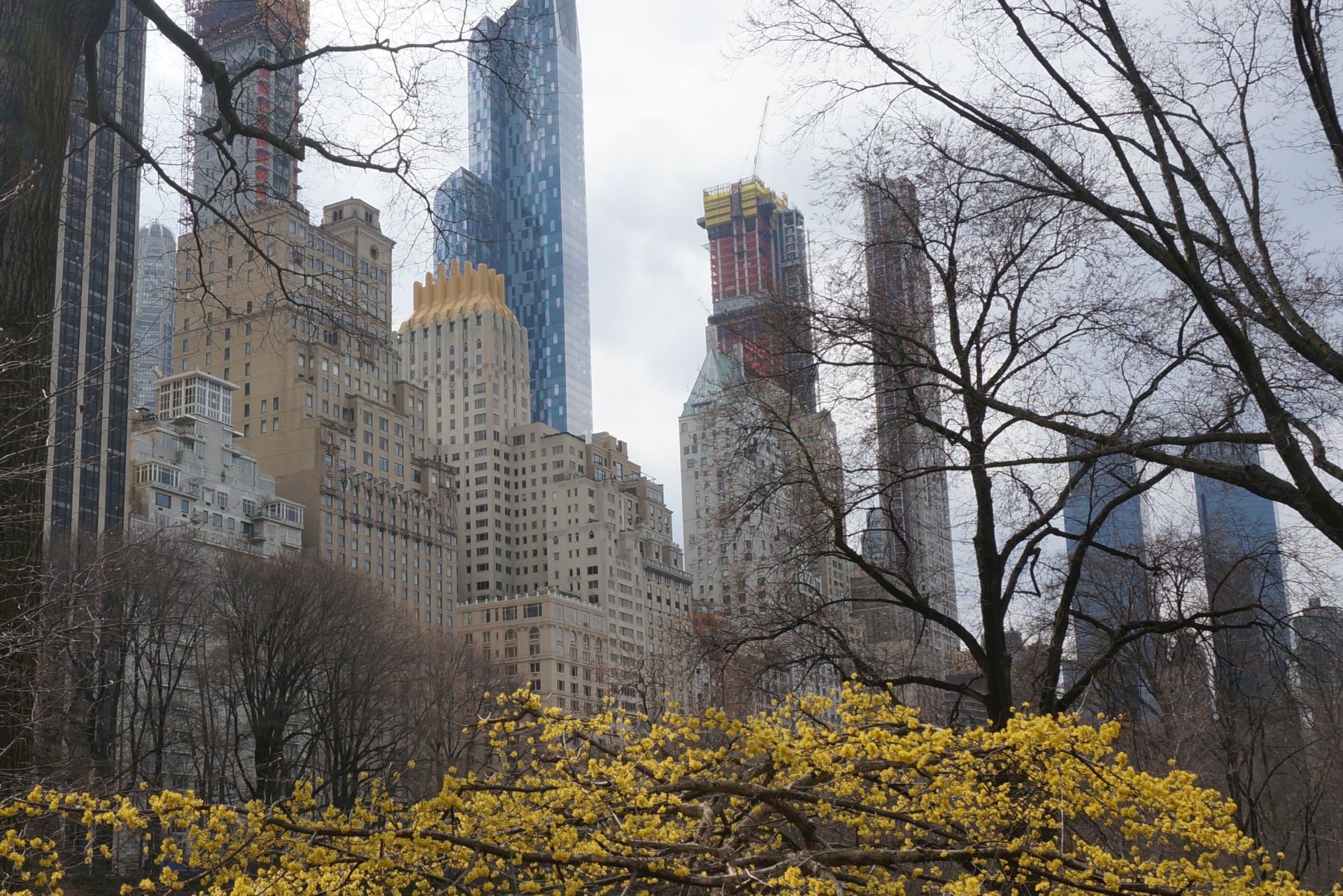 … topped with a row of famous buildings.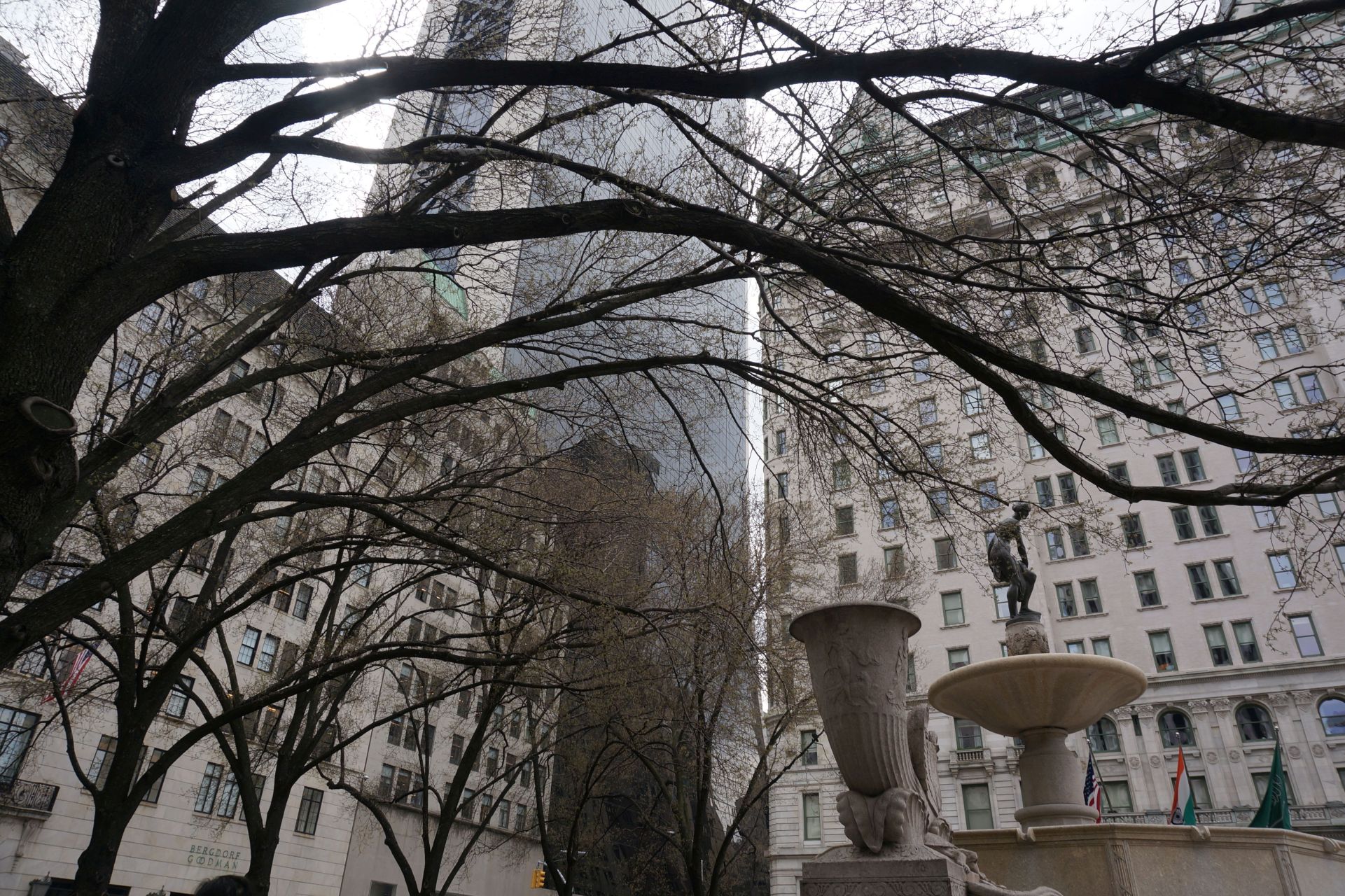 On the right, Hotel Plaza, known for countless movie scenes (Home Alone 2: Lost in New York), and in the middle beautiful, oval-expanding towards the base, Solow Building.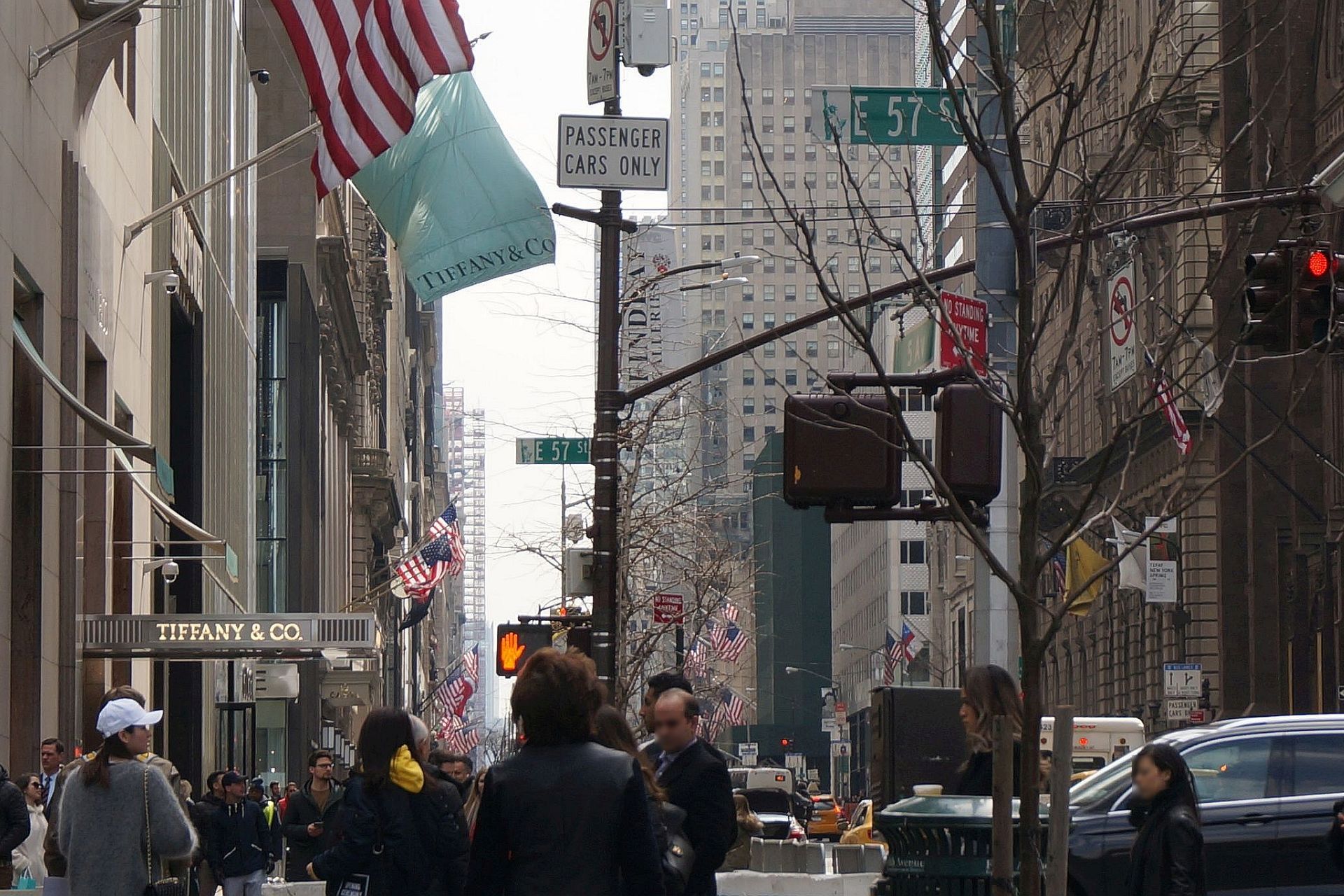 We go along Fifth Avenue. Every big company wants to have its flagship store here …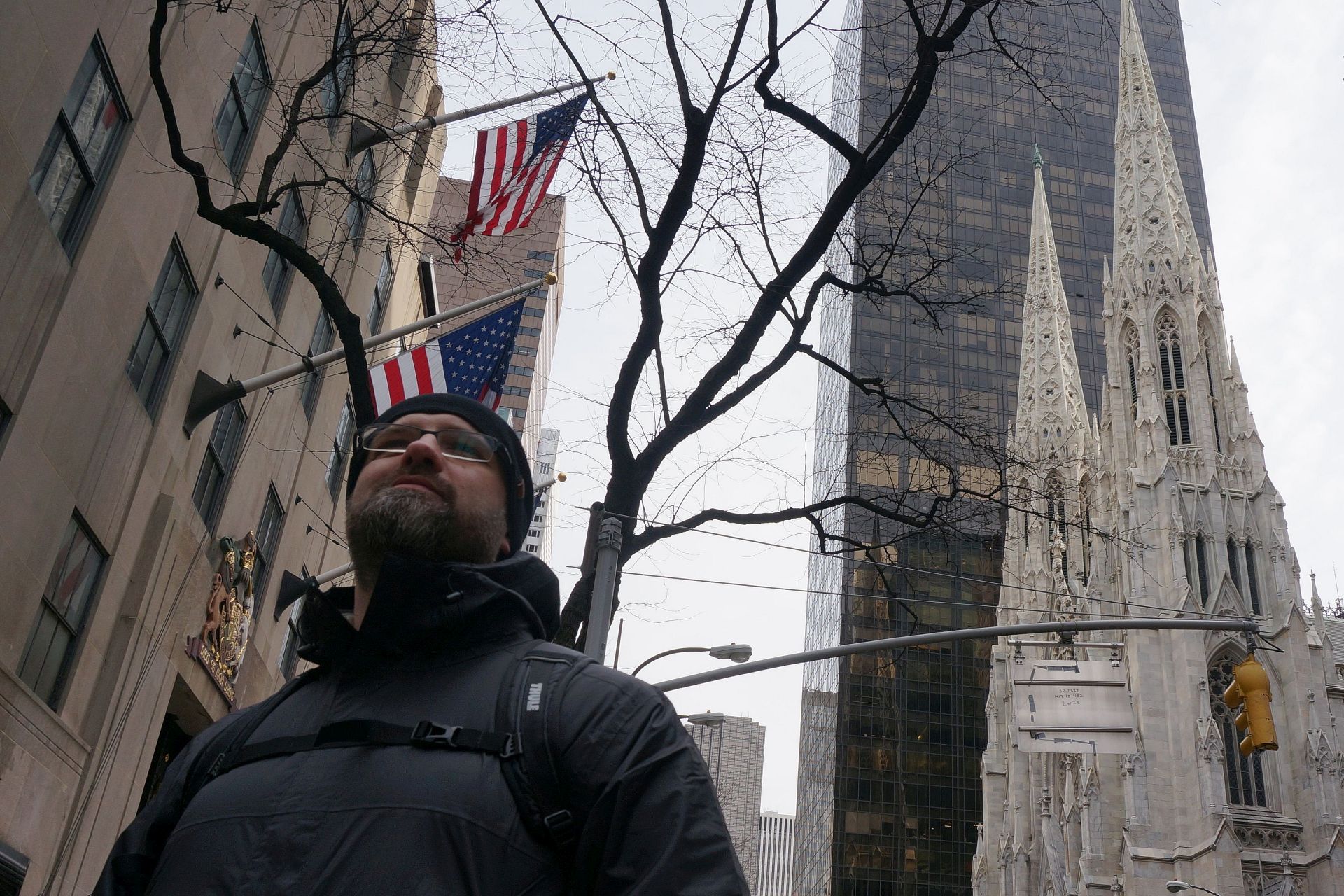 … which Saint Patrick (cathedral) seems to mock …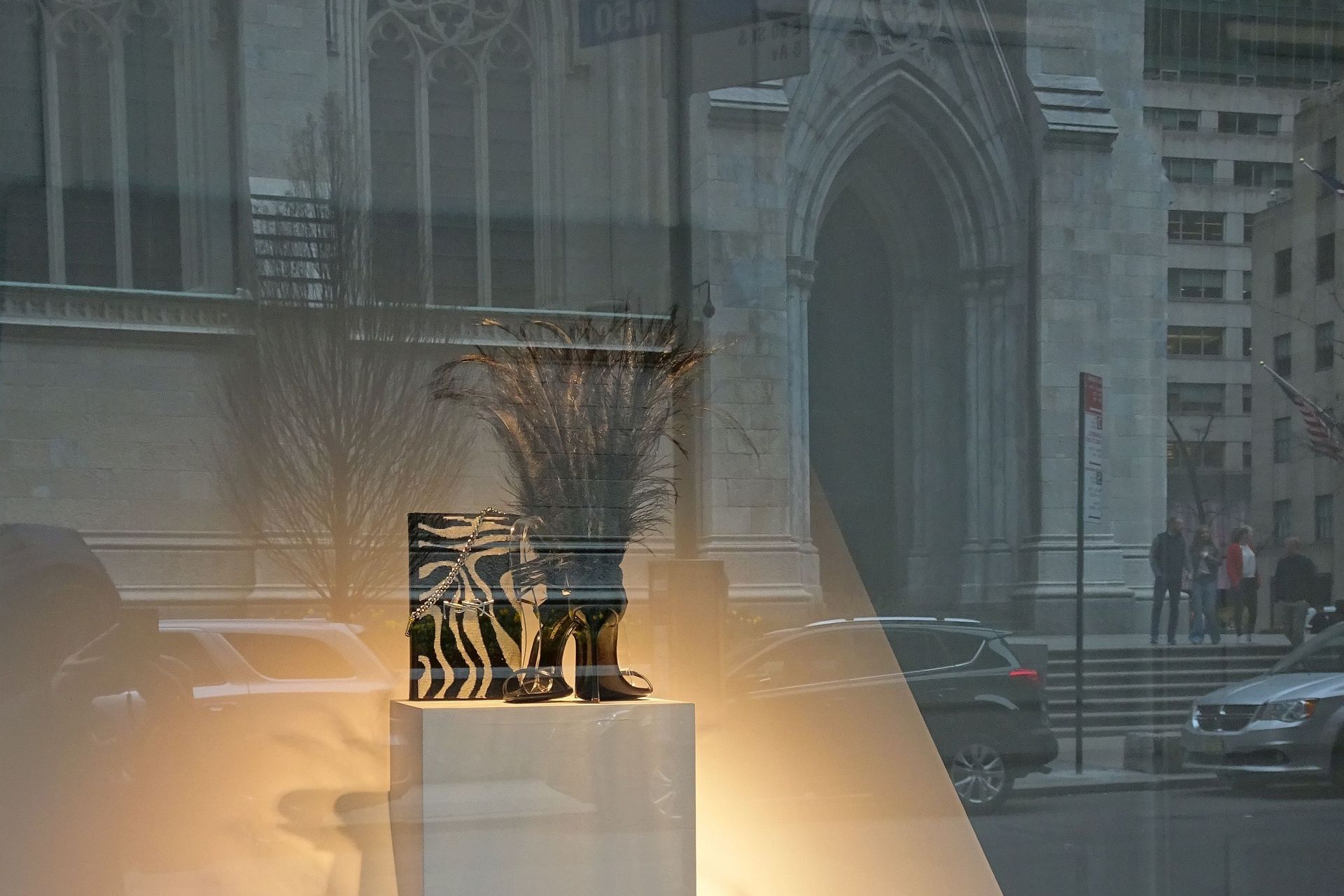 … reminding what really matters in life.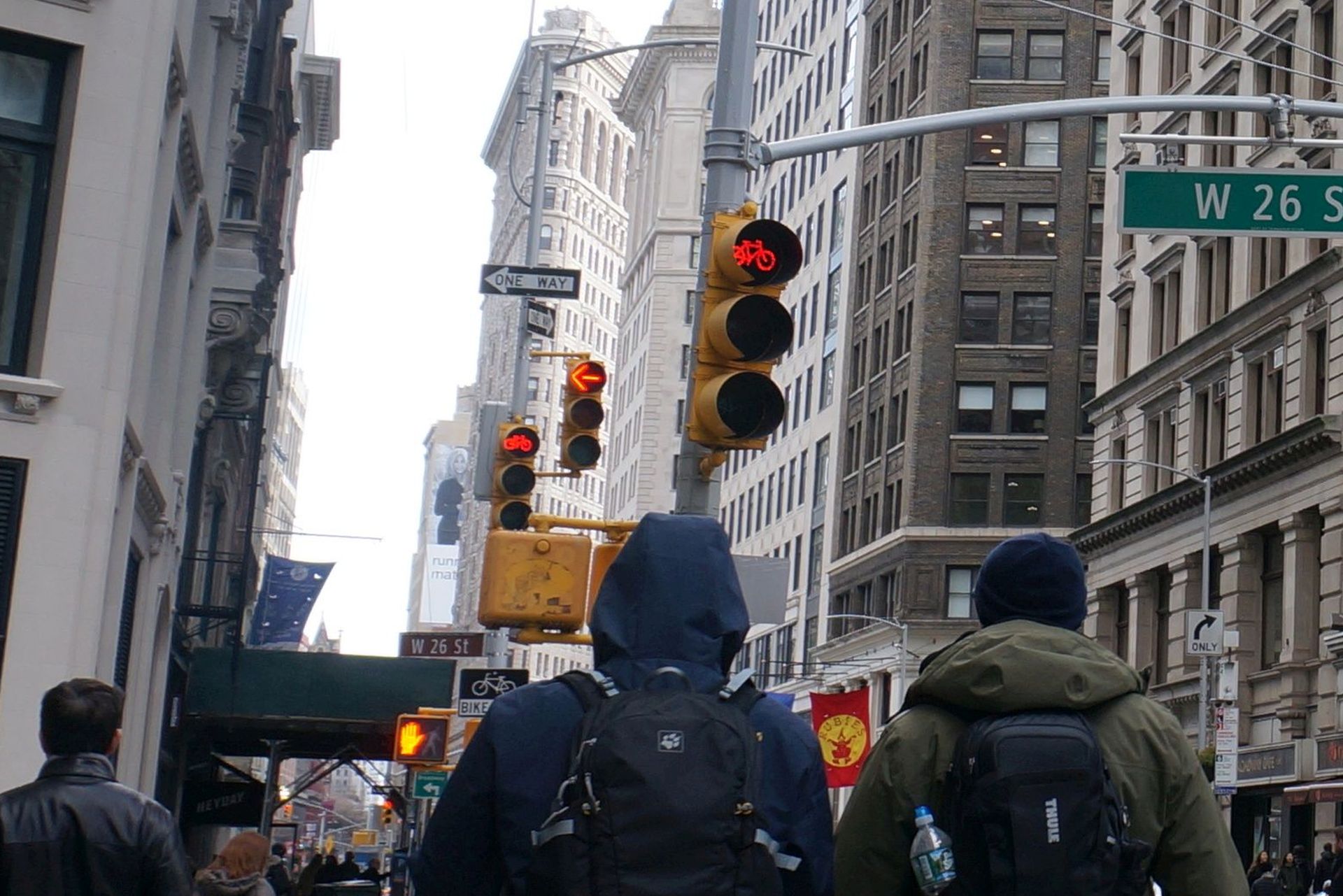 Although our next destination is also on Fifth Avenue, we turn right a few blocks earlier to Broadway, because from this perspective it is better seen.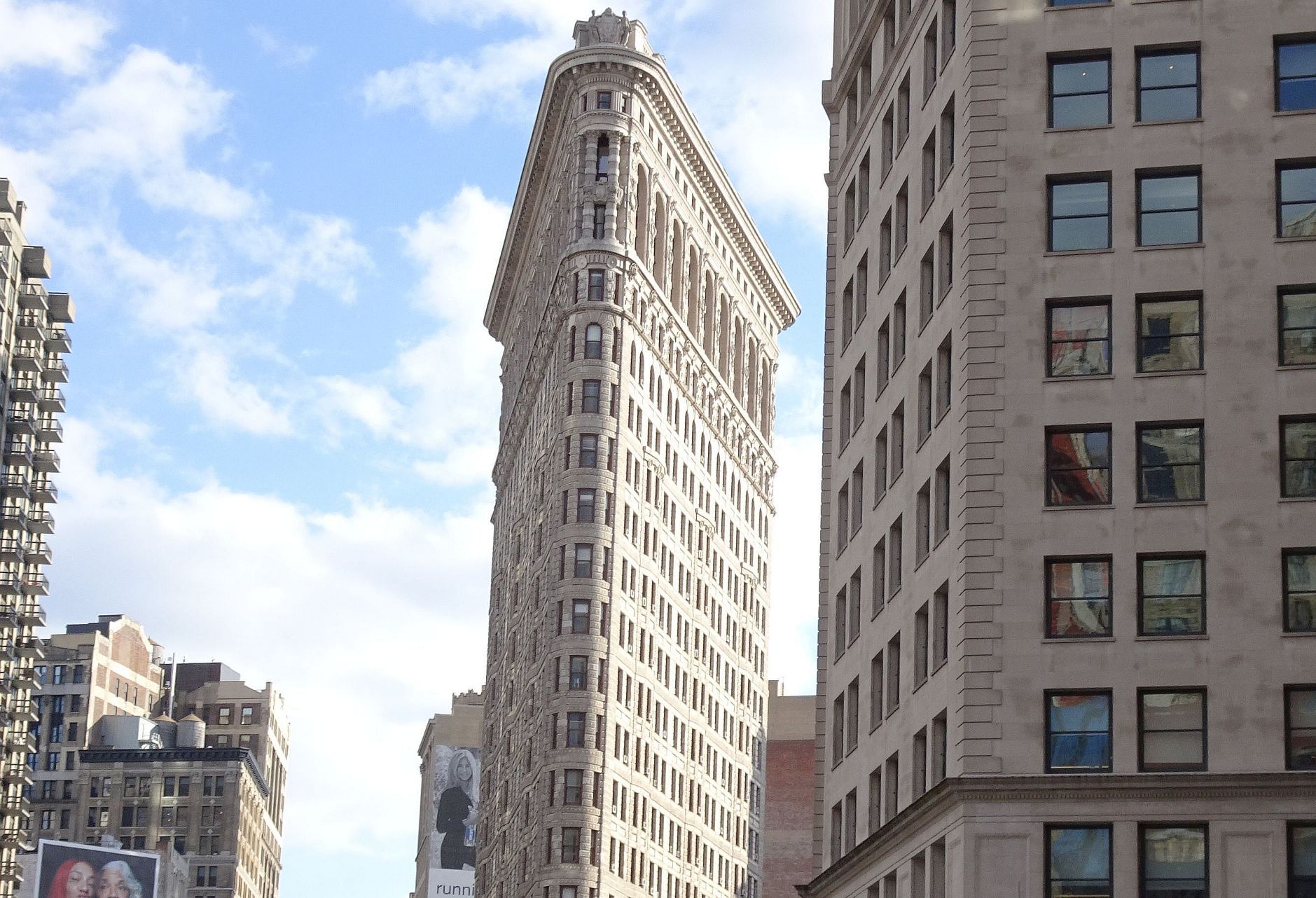 Flatiron. One would like to sit longer and think …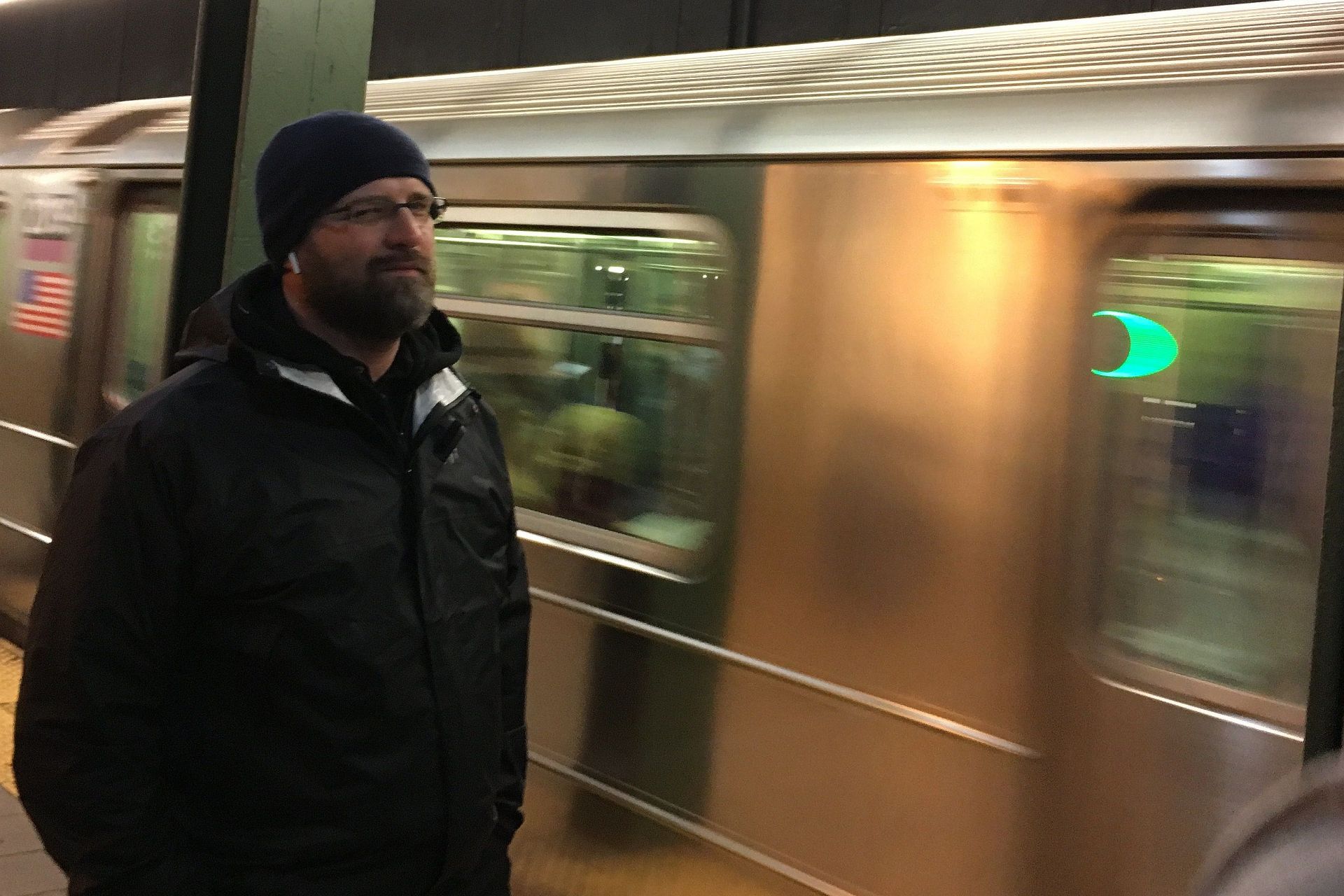 … but we only have one day, so we jump into the subway.
The melodious voice in the megaphone "The next stop is Spring Steet" will play in the soul for a long time.
Our station – World Trade Center (WTC).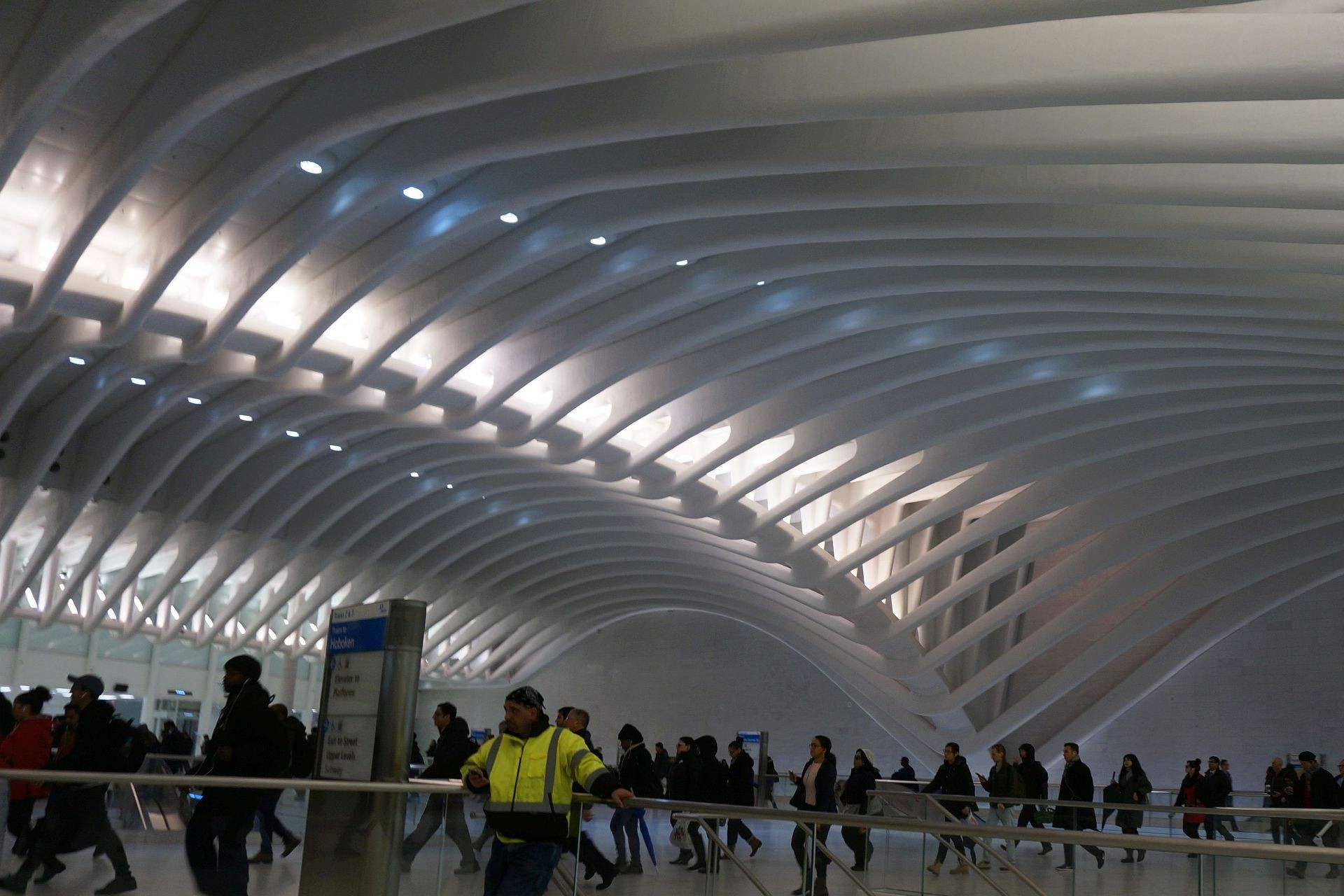 And again someone lost the template. In the building of the Spanish architect Santiago Calatrava you can feel like Jonah in fish. We do not know if this was the architect's assumption.
This is Oculus – the communication terminal of the financial center of the world.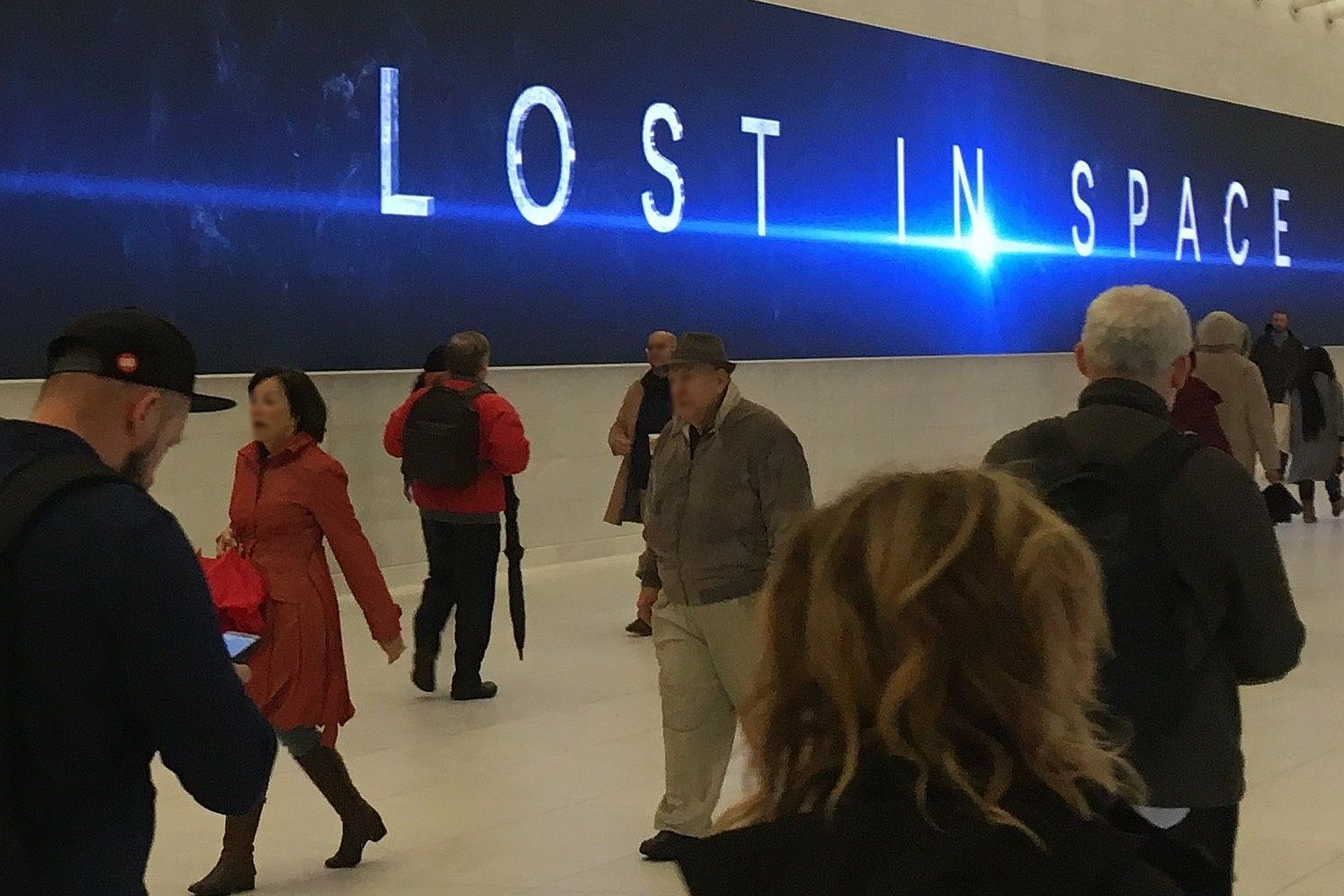 You could feel a little lost here …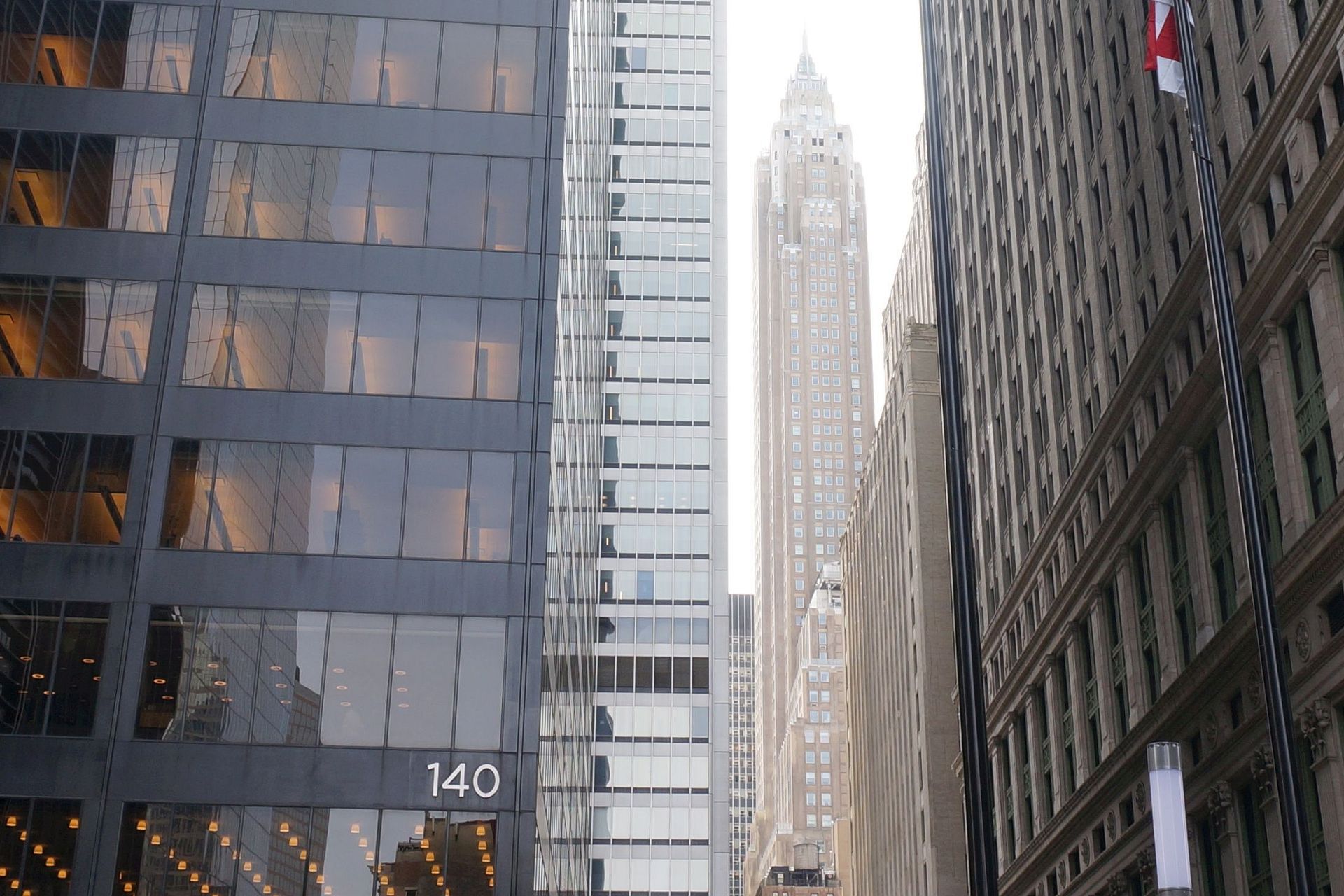 … if not for the sharp awareness why we are here. And we are here to see that for which everything else is just a frame:
70 Pine Street
244 meter art-deco from 1932. Since then, no one has invented, in our humble opinion, anything equally beautiful.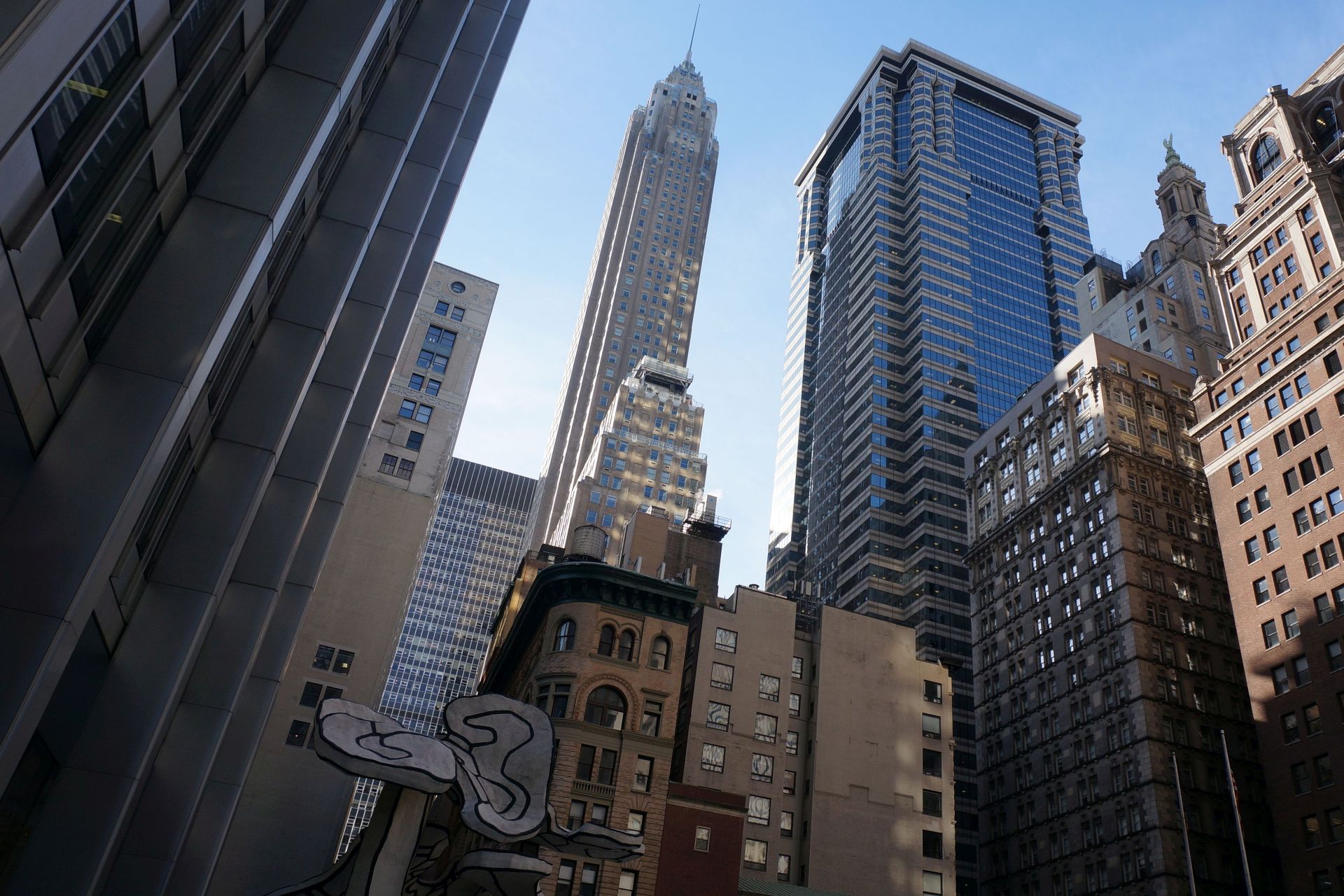 70 Pine – a pearl in the crown.
If the imagination were looking for a place to live, then from all over New York, why not here at the very top ?!
A place generally called the financial center of the world.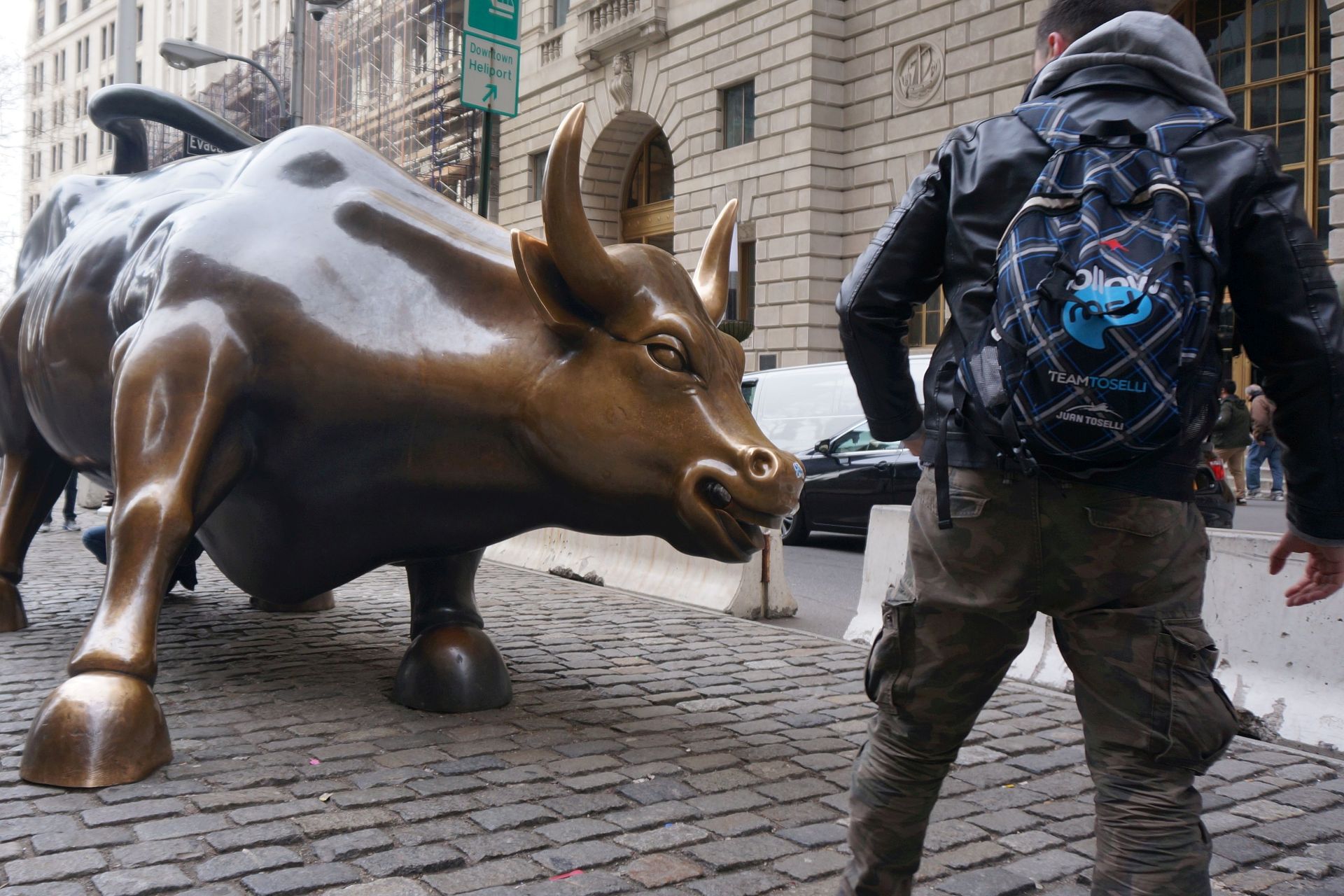 This is where the most important battles take place.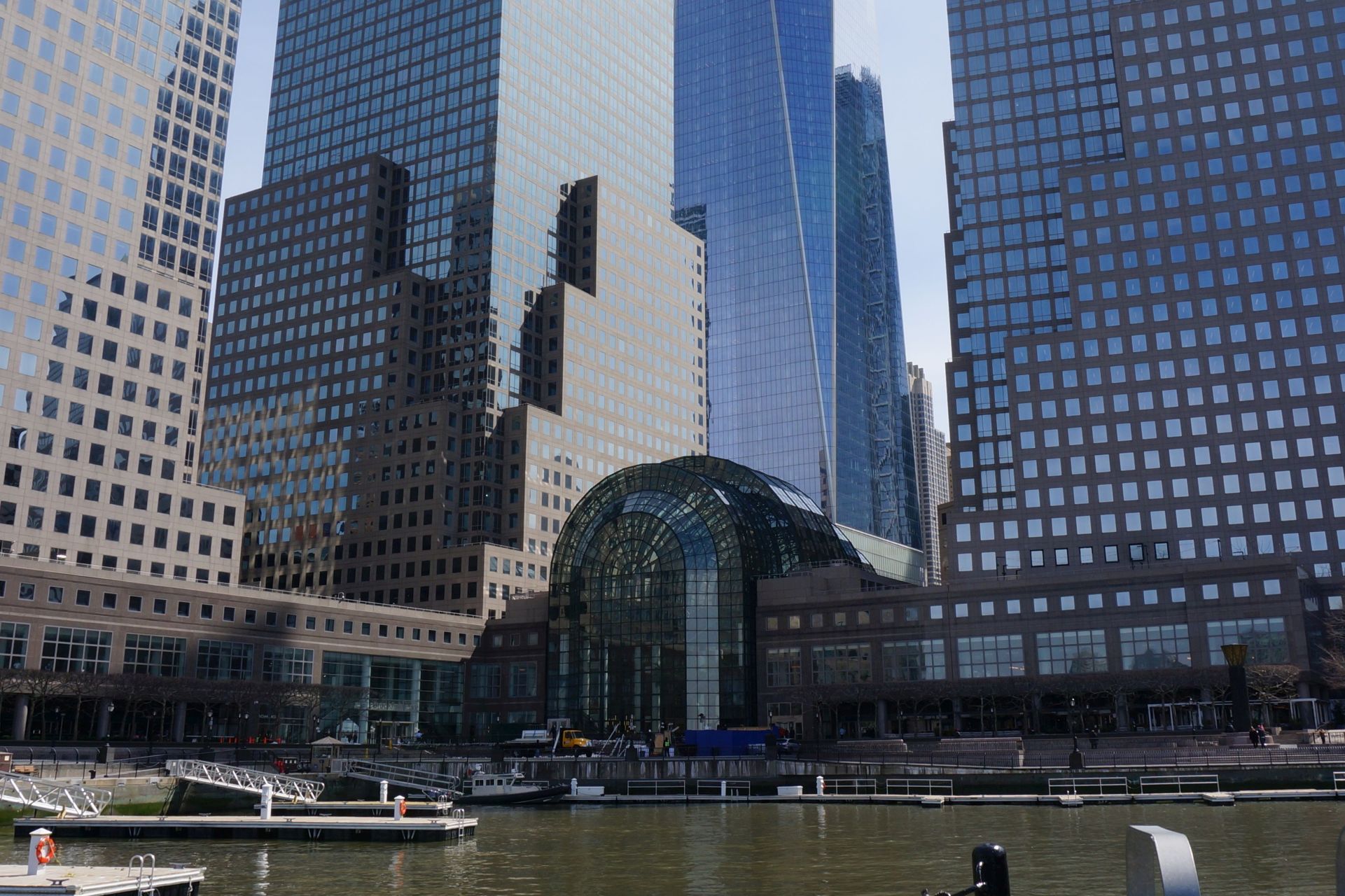 The buildings on the Hudson River are simply named World Financial Center.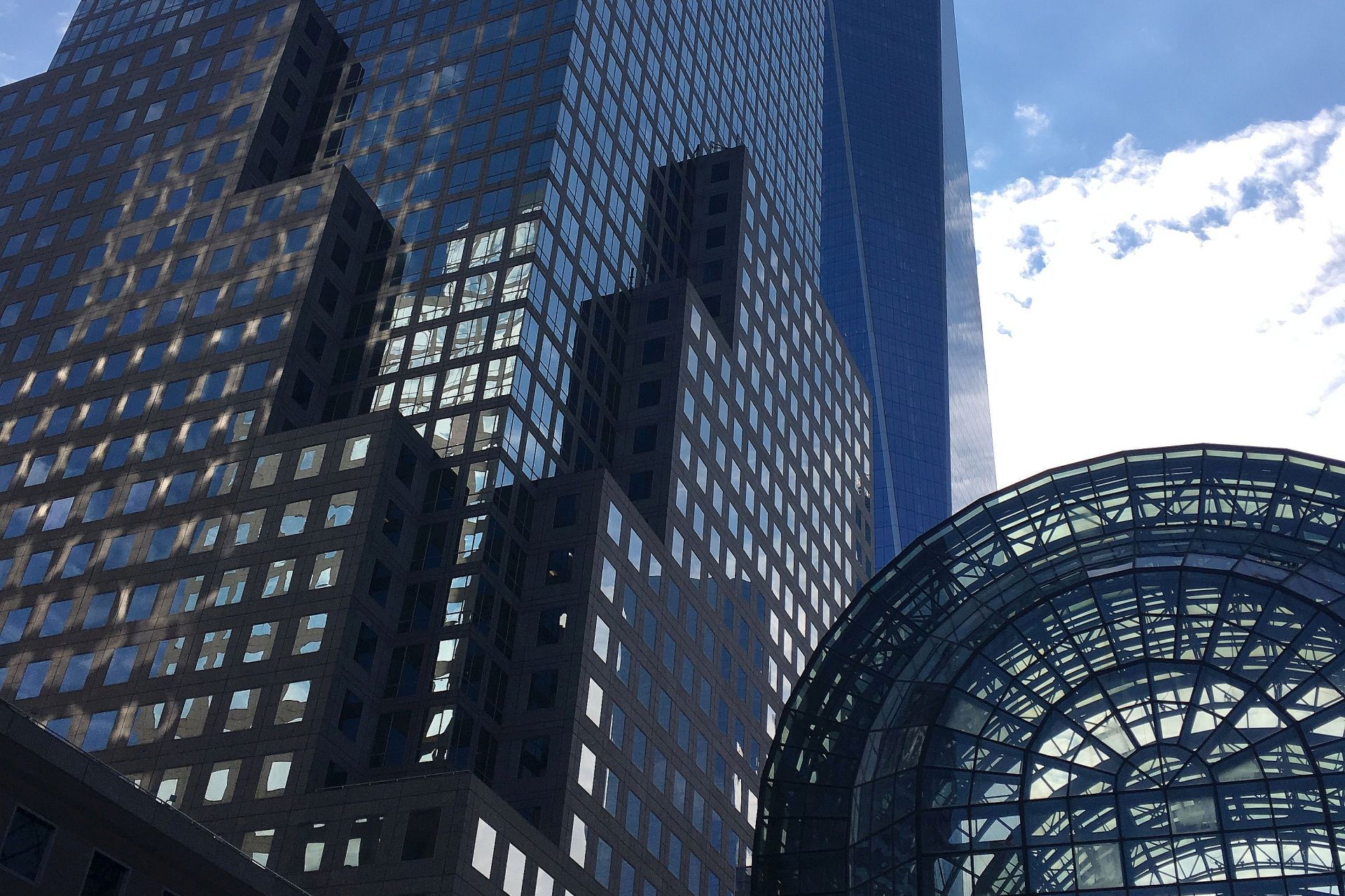 It's really a simplification. Because is not the greatest value … time ?!
It's great that the WTC main tower was named "Freedom". It's extremely moving. Everyone can insert their own search for freedom.
On the left, the global headquarters of the Goldman Sachs bank. Although it has no field branches, it probably controls the world the most.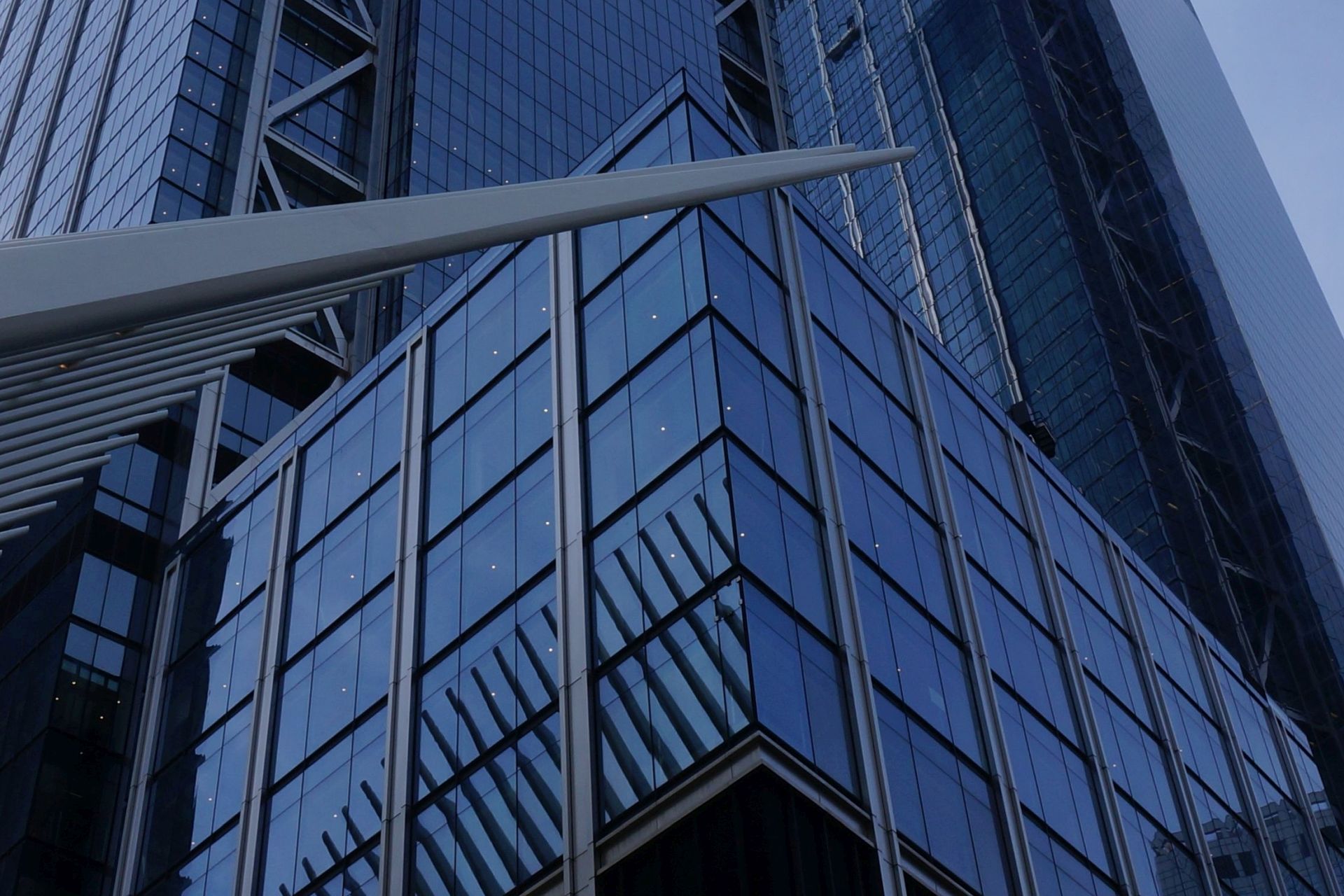 "Life does not depend on your possessions."
Who said that and why? There is something to think about here at the foot of WTC 3.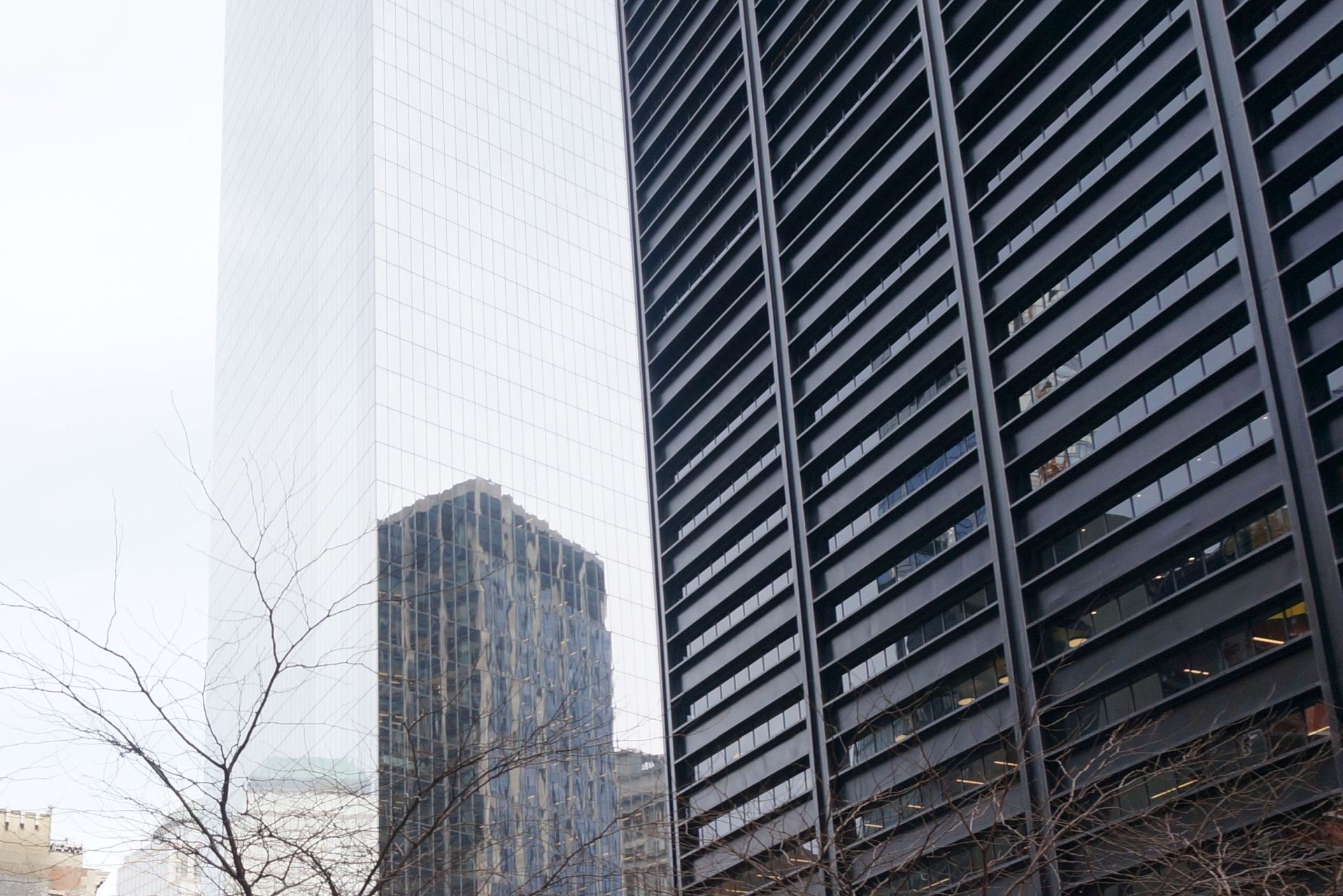 WTC 4 does not attract attention, it reflects the sky so well. In contrast to Liberty Plaza, which likes to emphasize itself.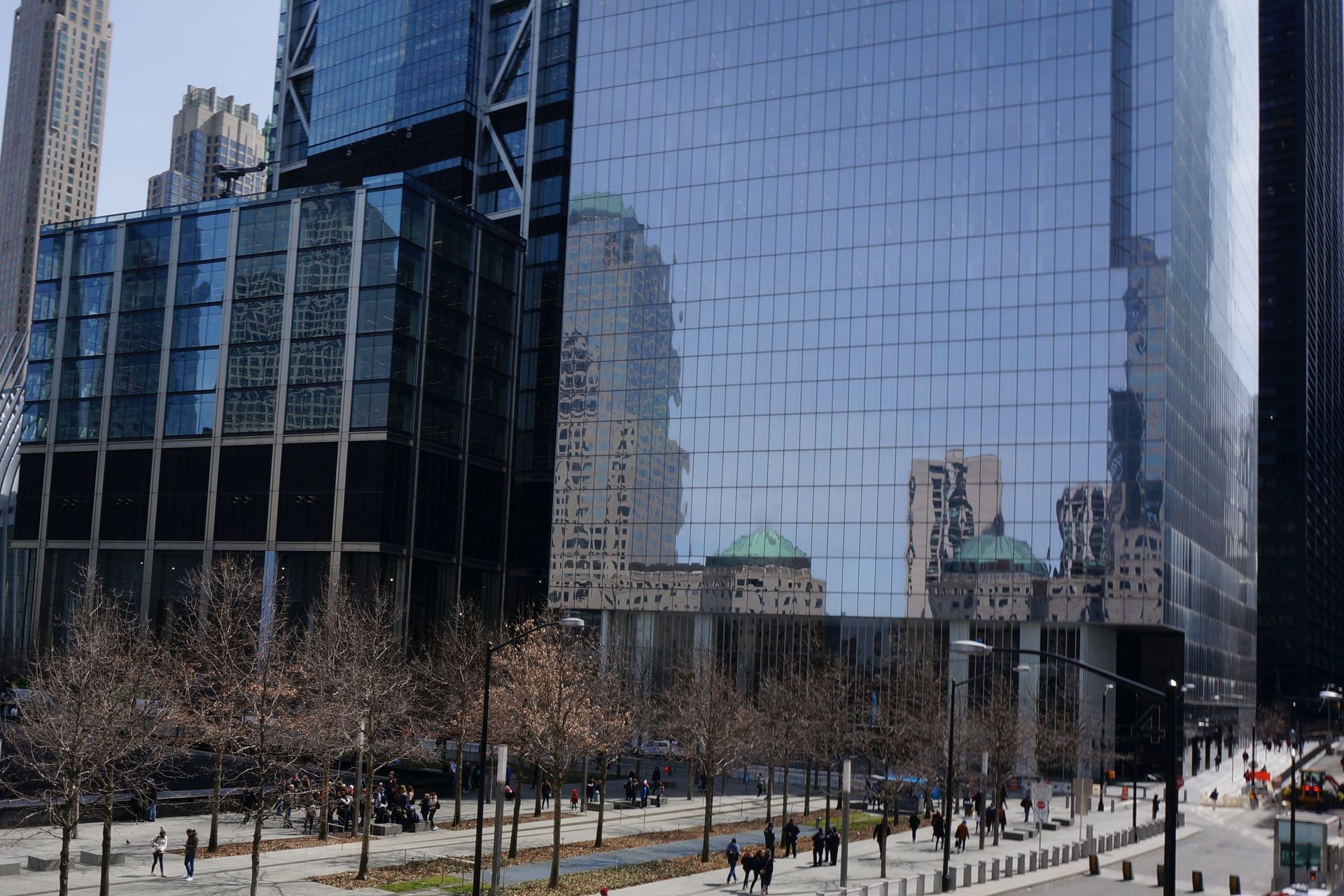 WTC 3 (on the left) and WTC 4. You can't stop thinking how such small people can create something so great and not kill each other while doing it?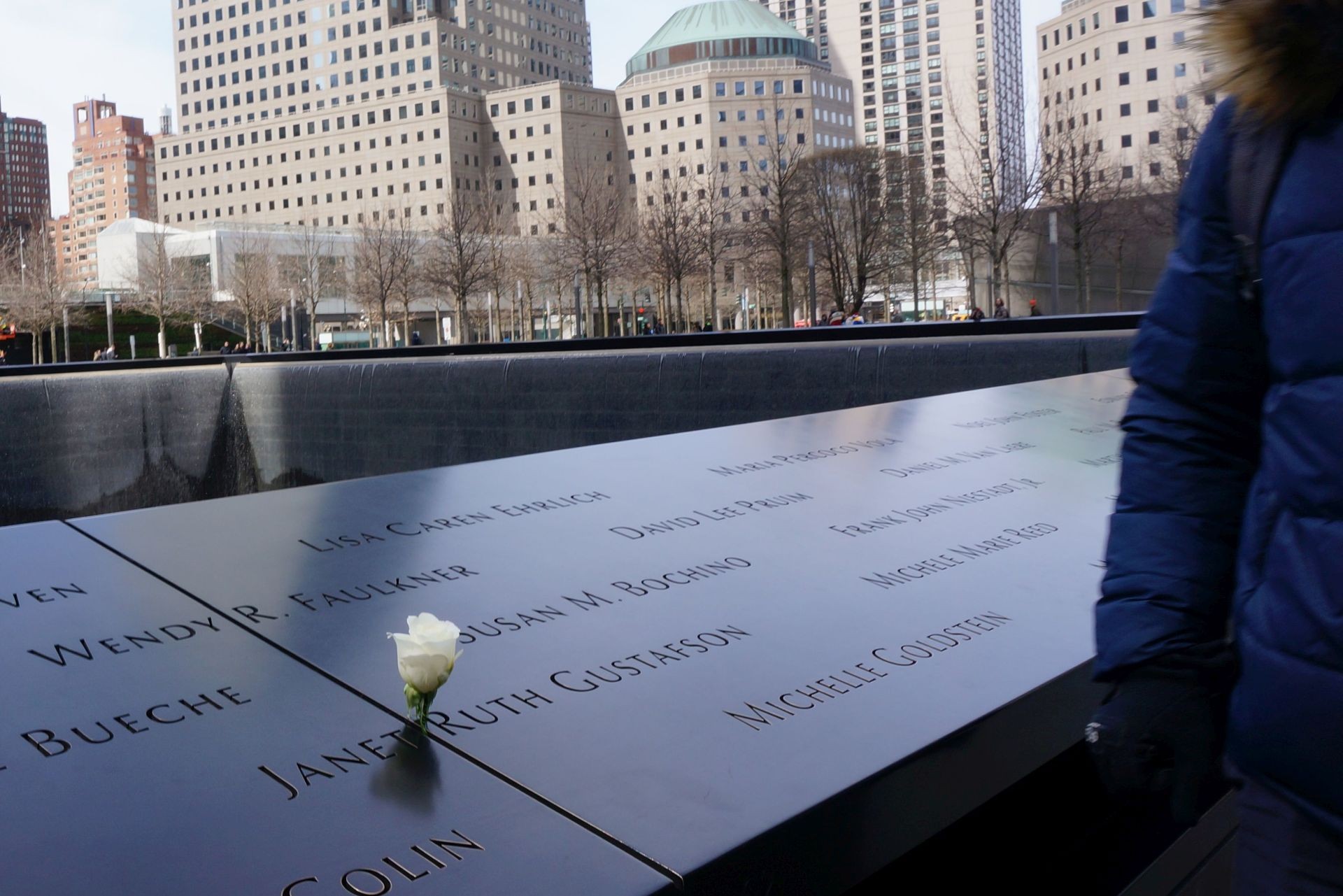 Although sometimes they can't.
We can think about it here, in Eataly, on the 4th floor of WTC 4. A very friendly place, also for the wallet, but we had to book in advance.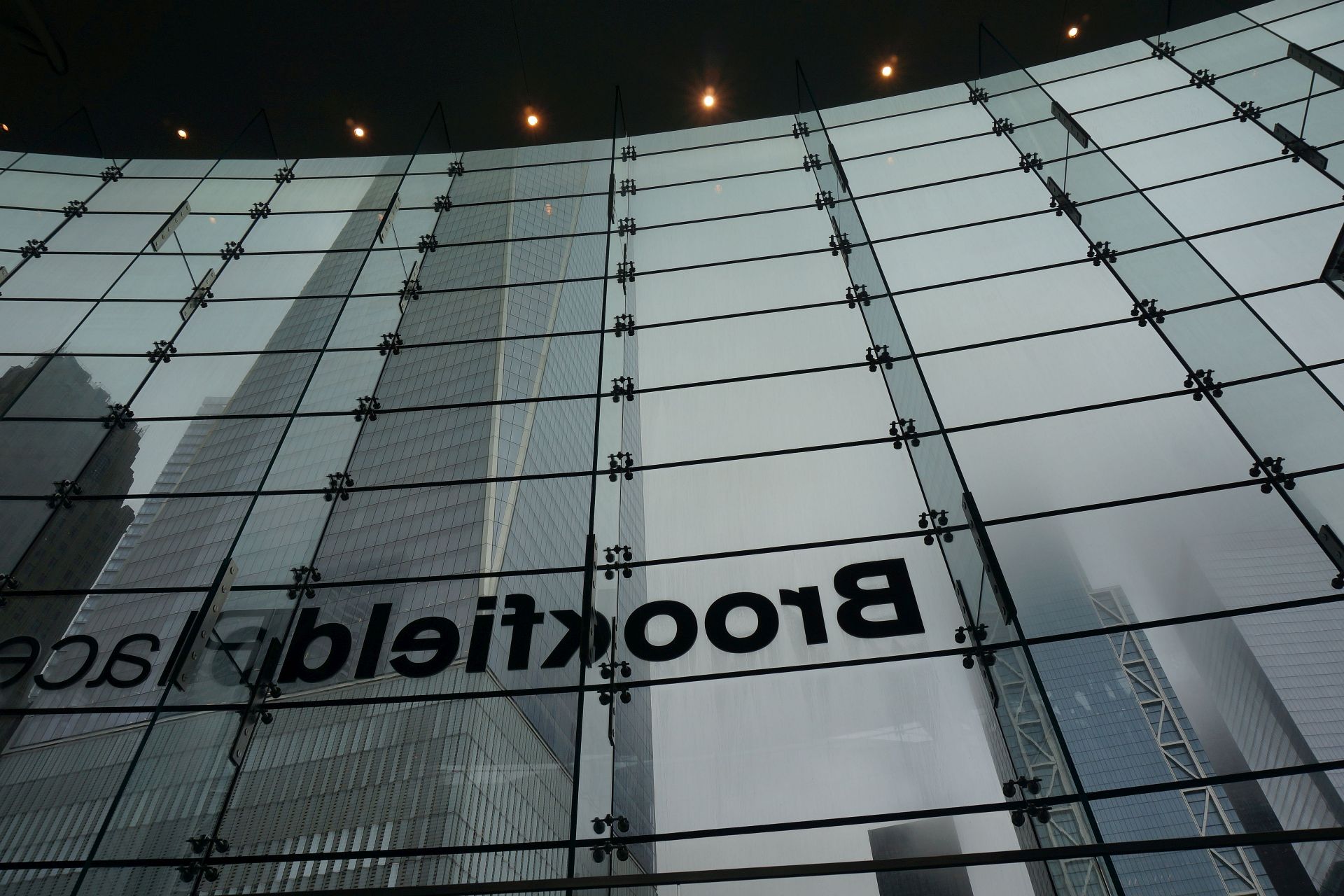 It's worth seeing twice. Once, when the number of meters does not matter. WTC 1 "Freedom" on the left, Three and Four on the right. WTC 2 is to stand between.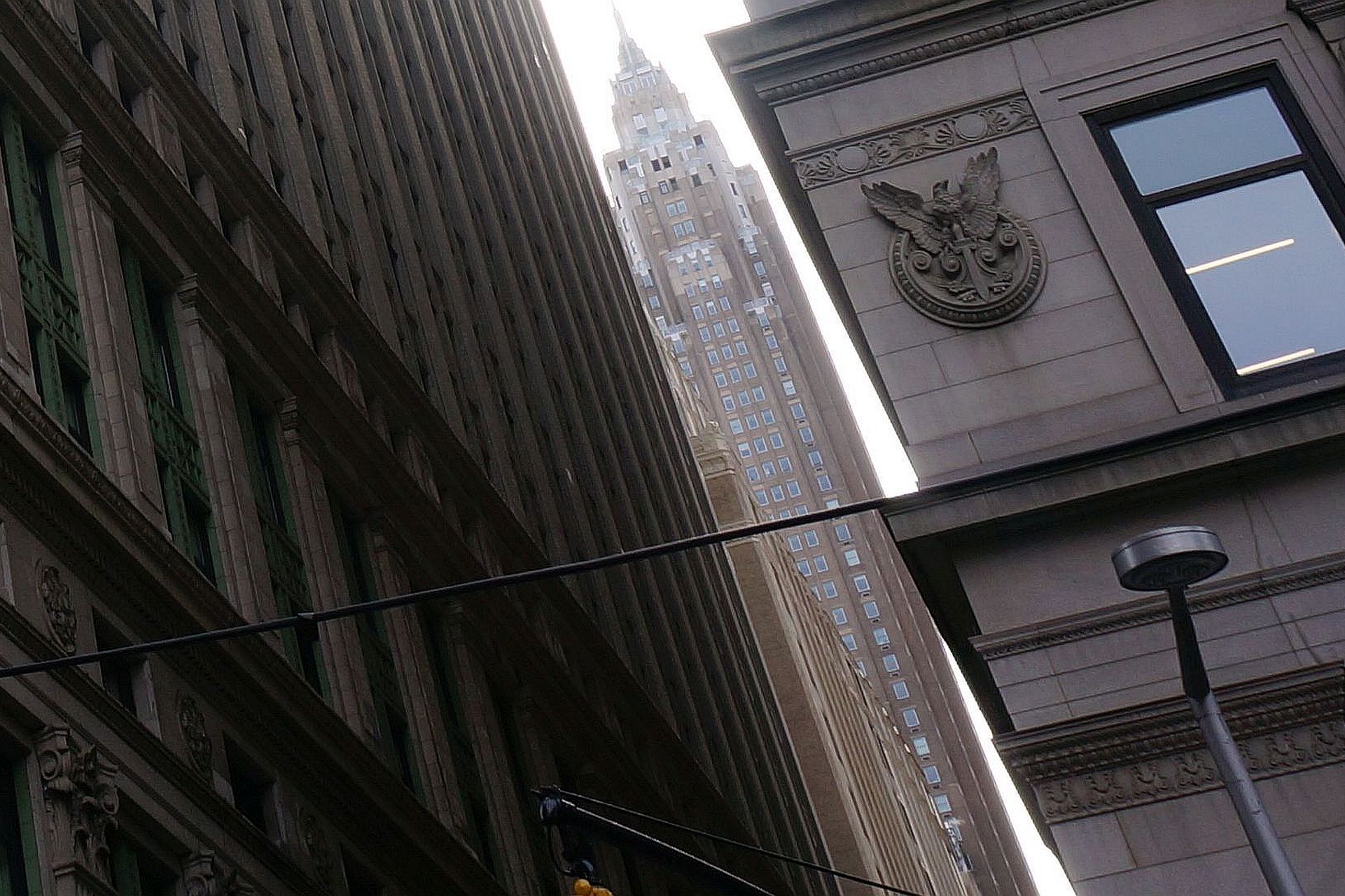 We're slowly saying goodbye to Lower Manhattan.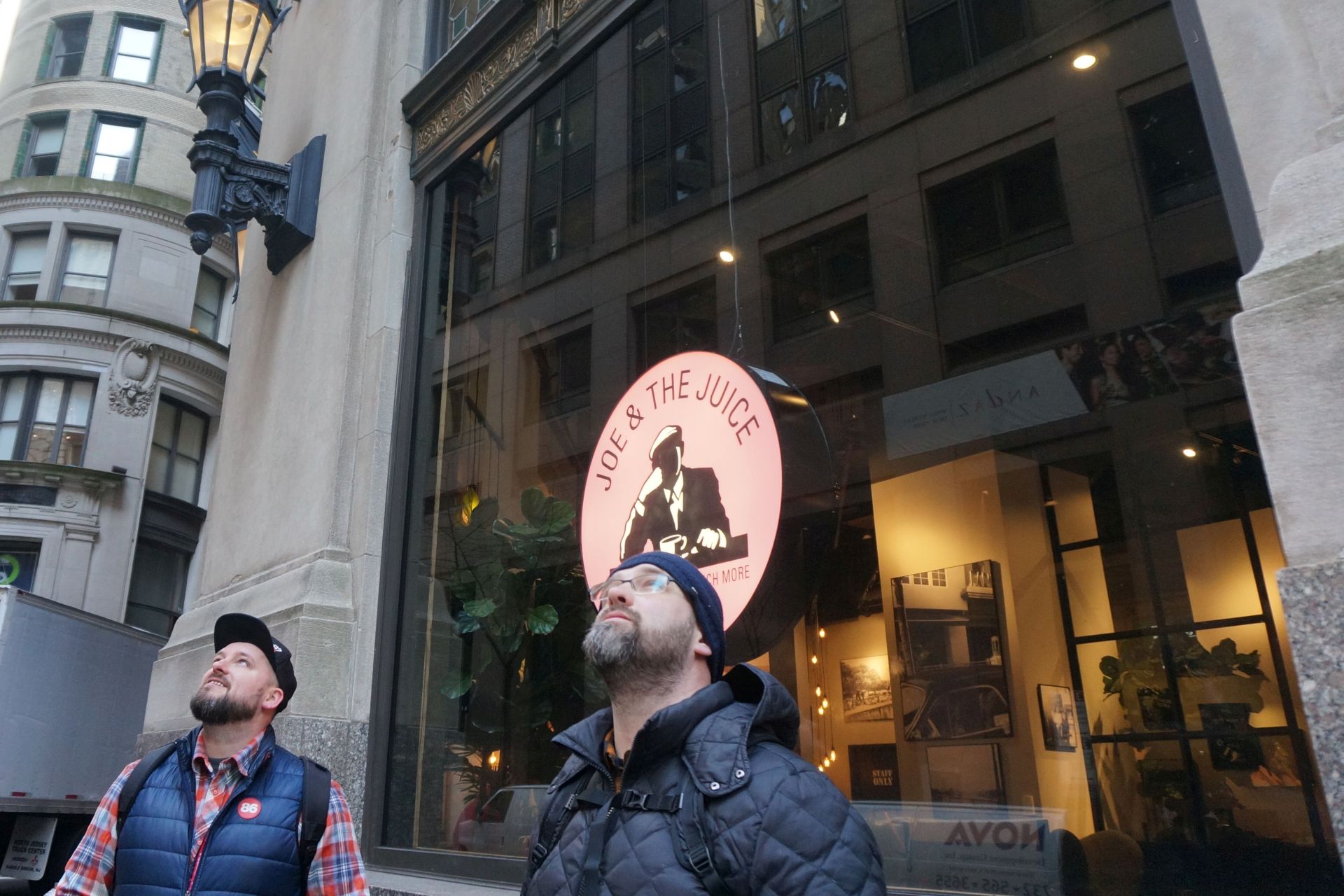 Windows of Imagination atop 70 Pine, we leave them open.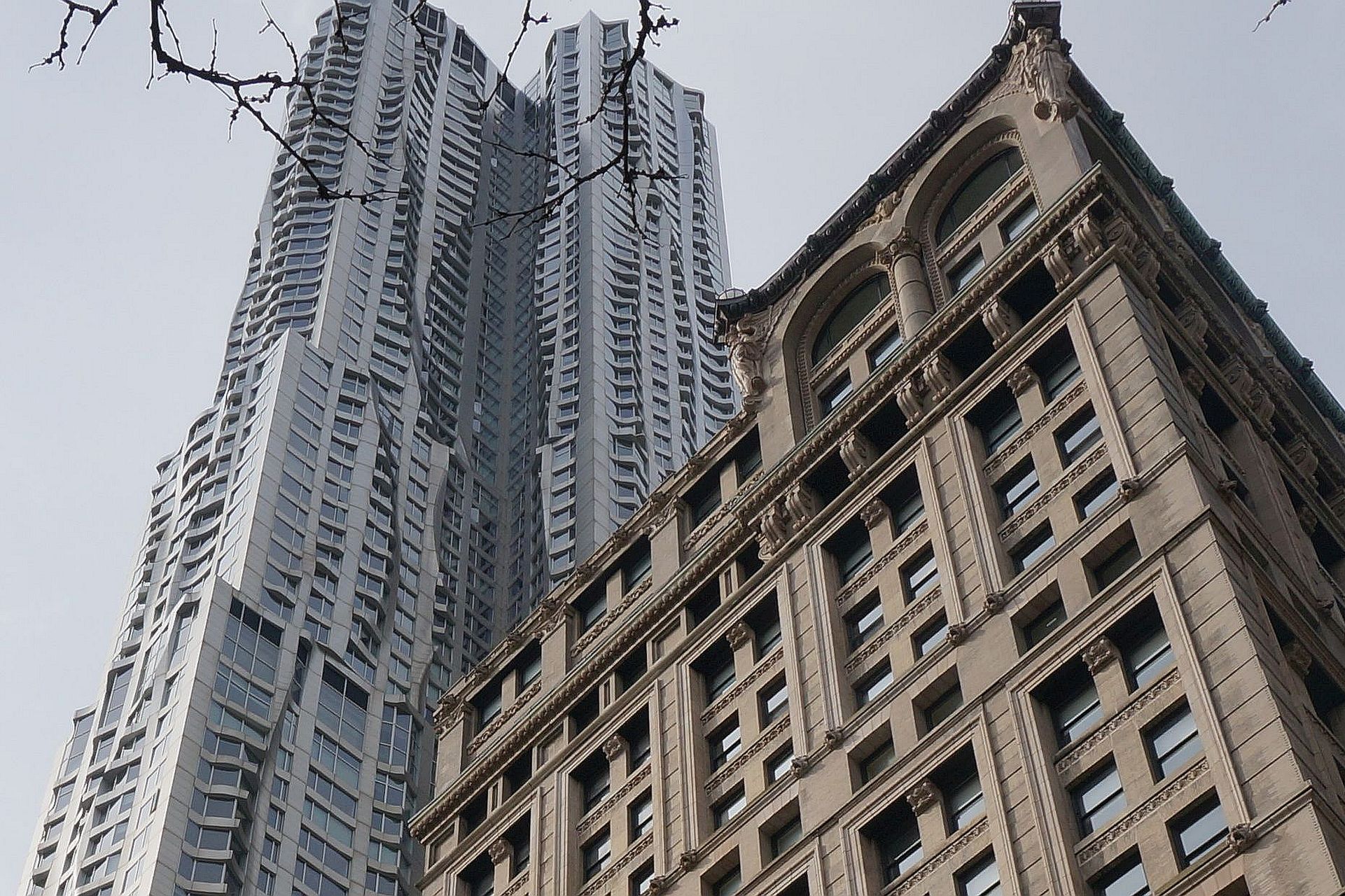 Along the way, New York by Gehry, another result of the loss of templates, this time by architect Frank Gehry, the main representative of deconstructivism. Typing in the browser may cause addiction.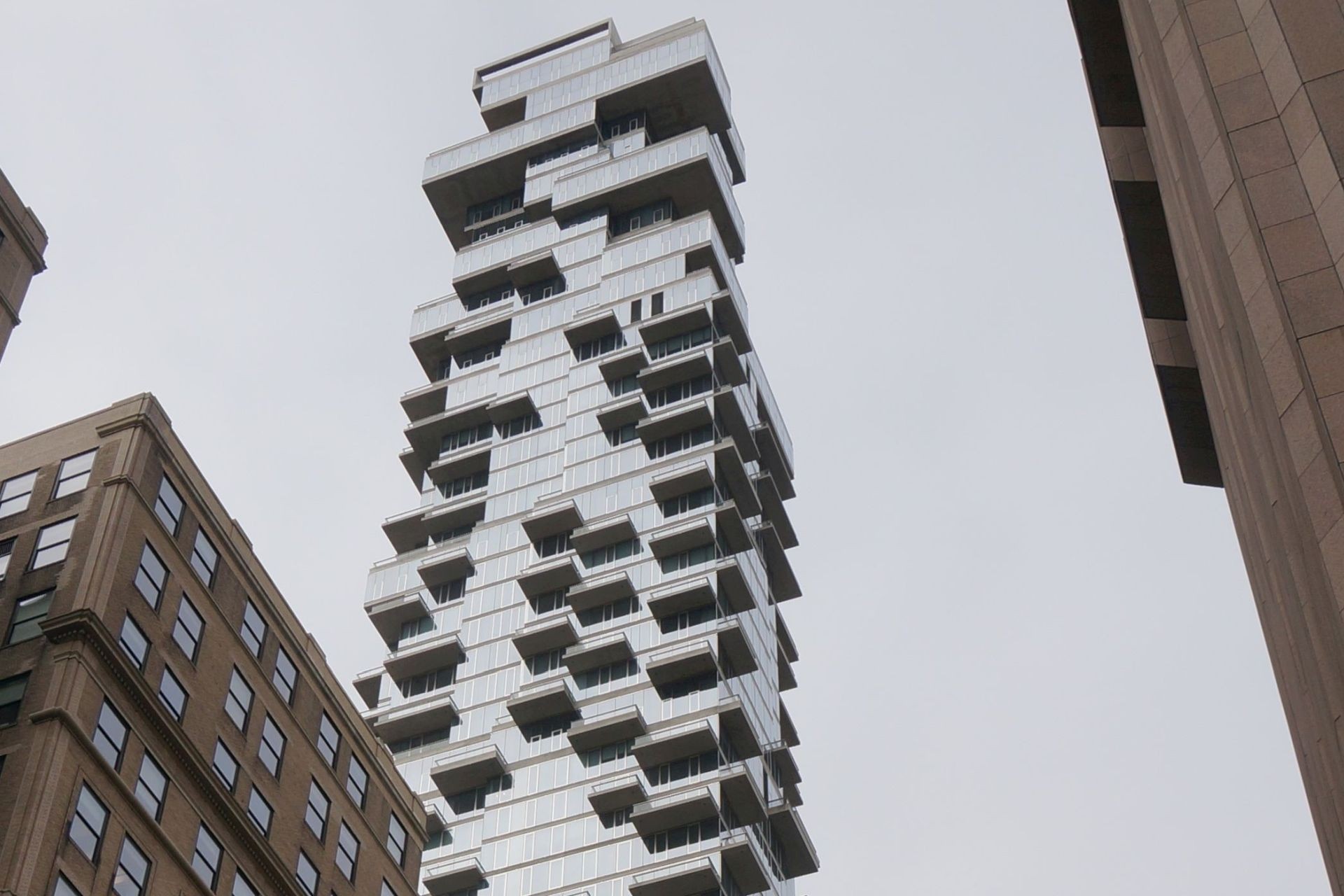 And here, in turn, another reason. Here begins Tribeca, a district of lower houses. The architects began to stack one on another and woke up on the 250th meter. 56 Leonard Street Tower.
WTC 2, the last of the World Trade Center towers, will refer to this. It is designed by the Danish architect Bjarke Ingels, who is currently at the top. As you will see on the horizon boxes of shoes of various sizes, freely arranged one on top of the other, it will be Ingels.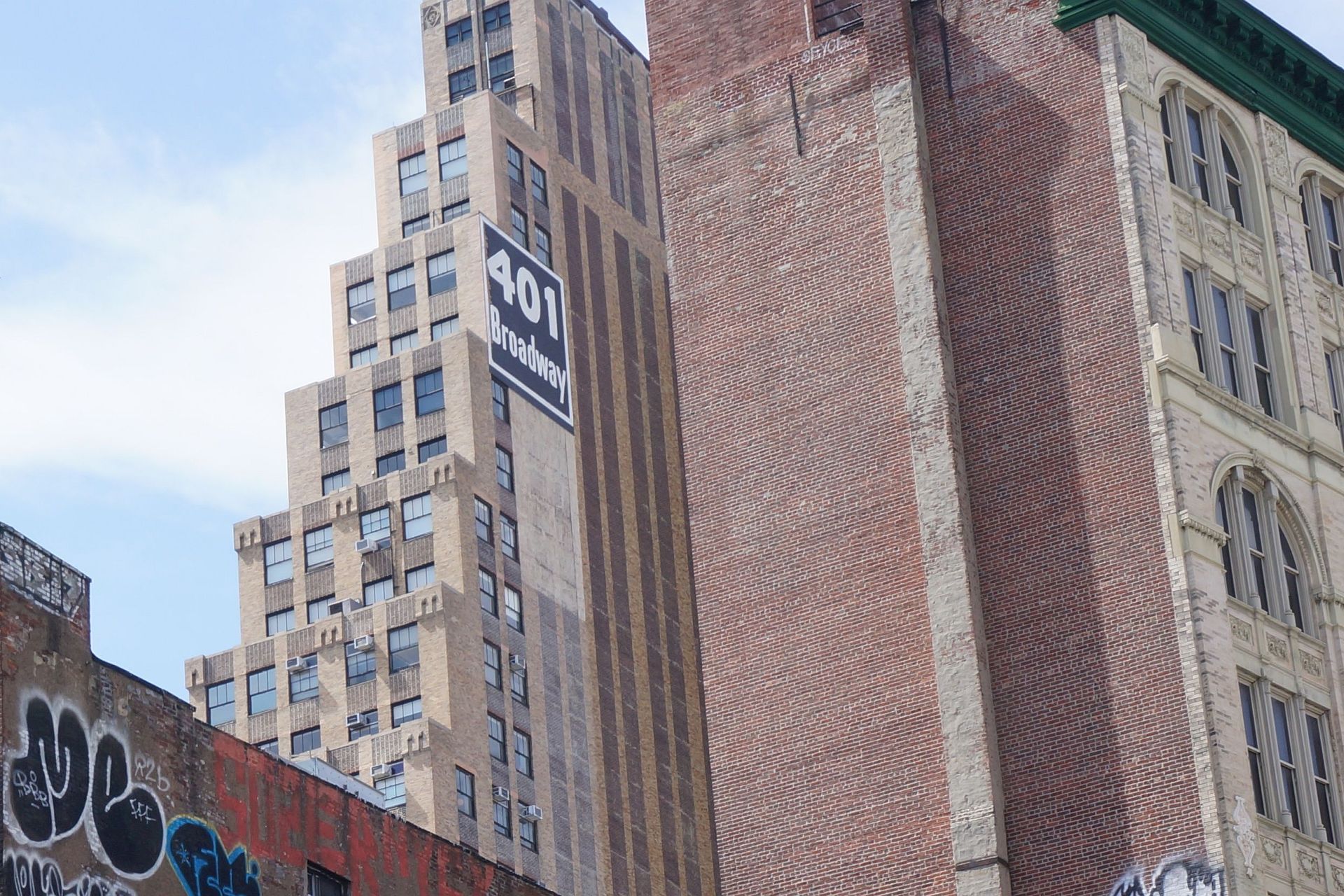 It should be suspected that he took some from here.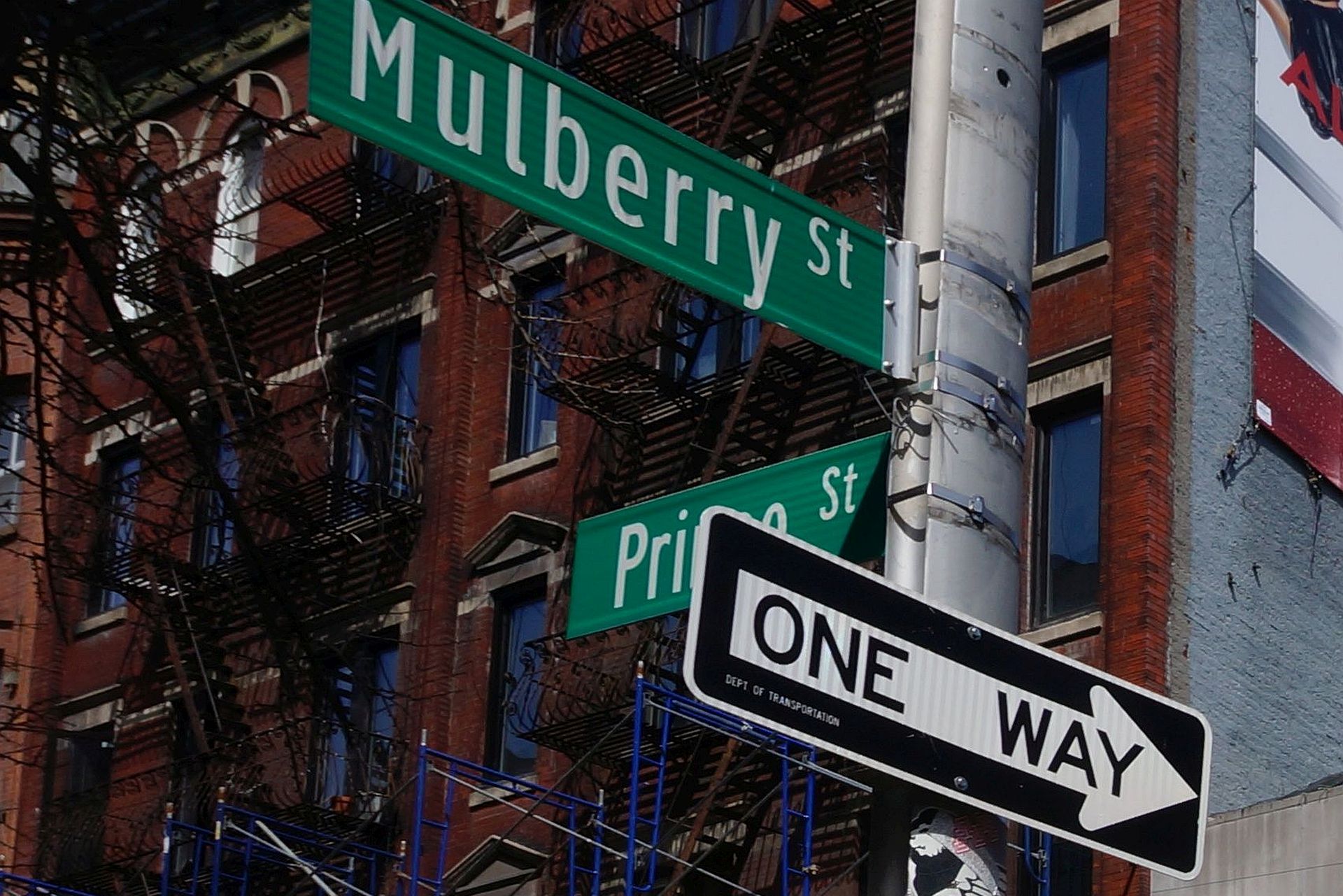 Evacuating north from Lower Manhattan is worth choosing Mulberry …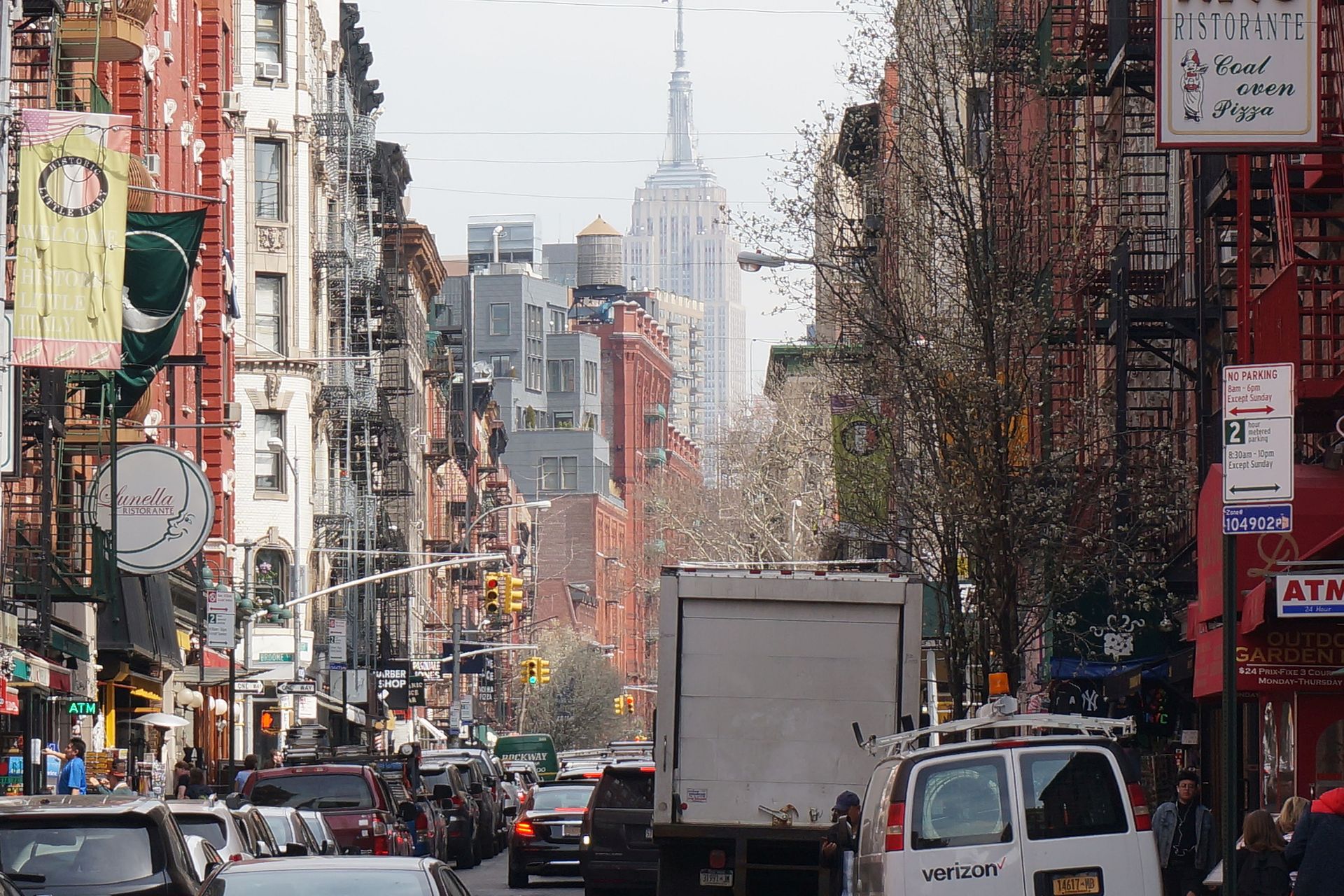 … through the Chinatown and Little Italy districts, the smell of the Orient and Sicily.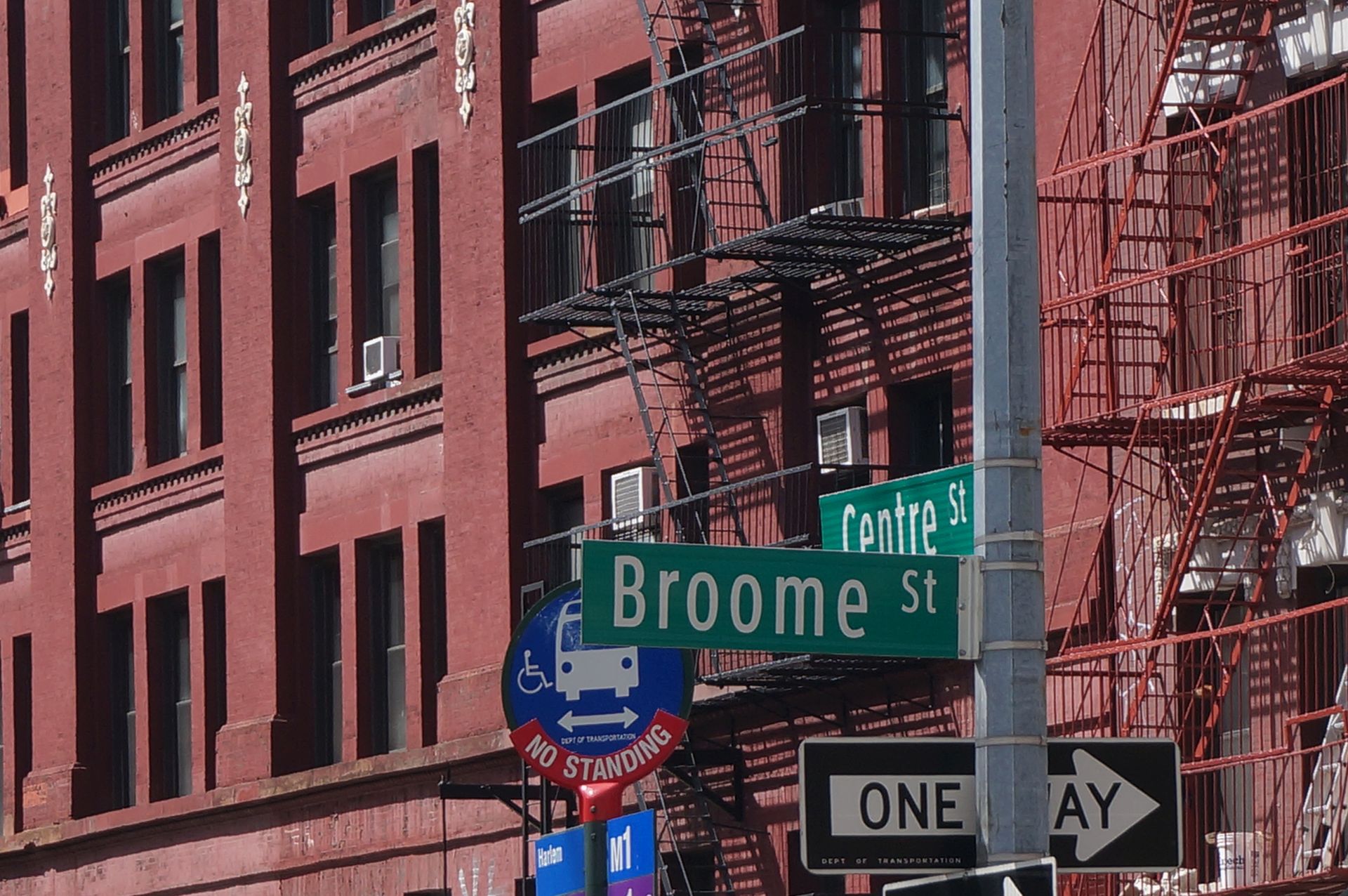 At Broome Street, make sure you turn left 30 meters …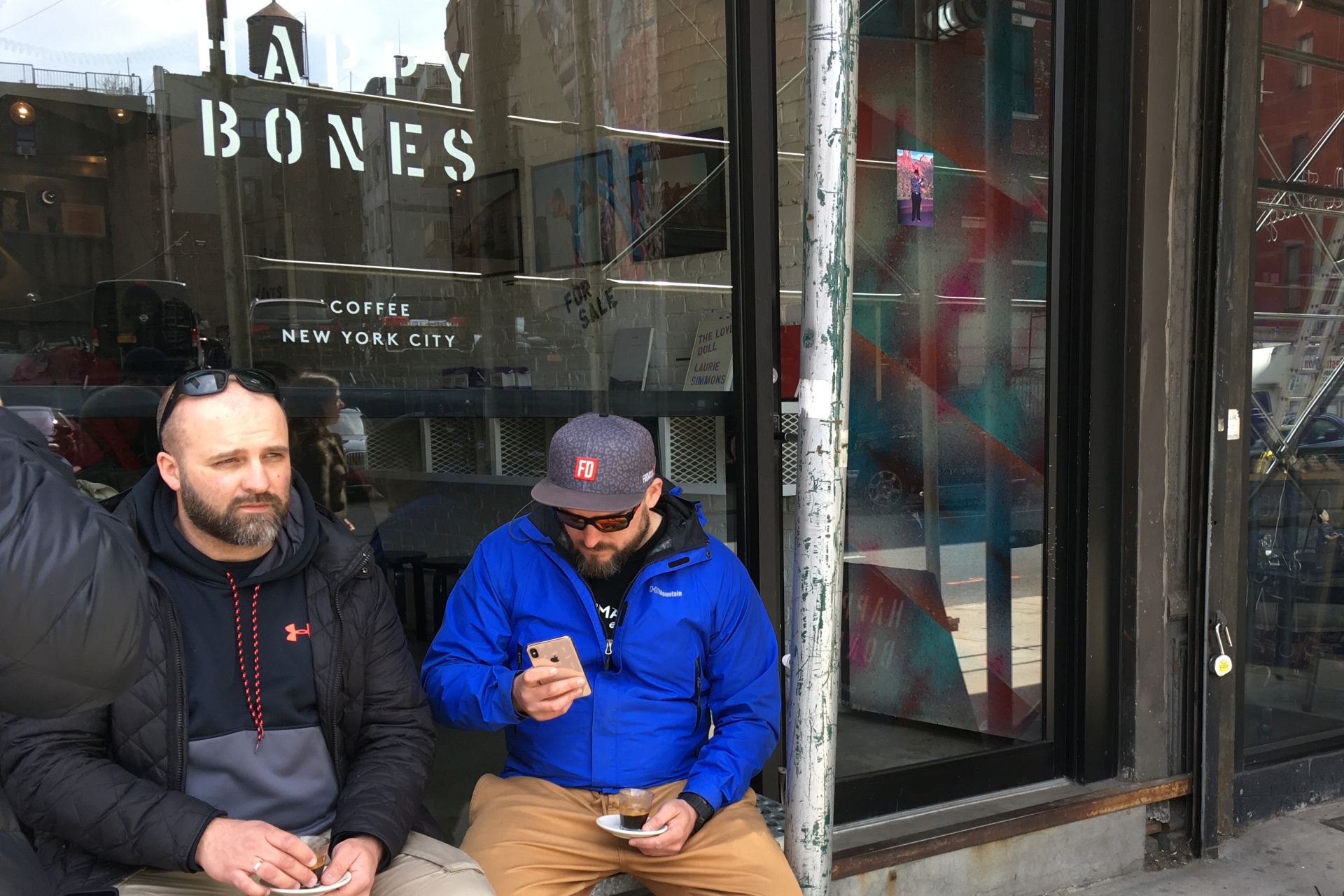 … to the iconic Happy Bones cafe …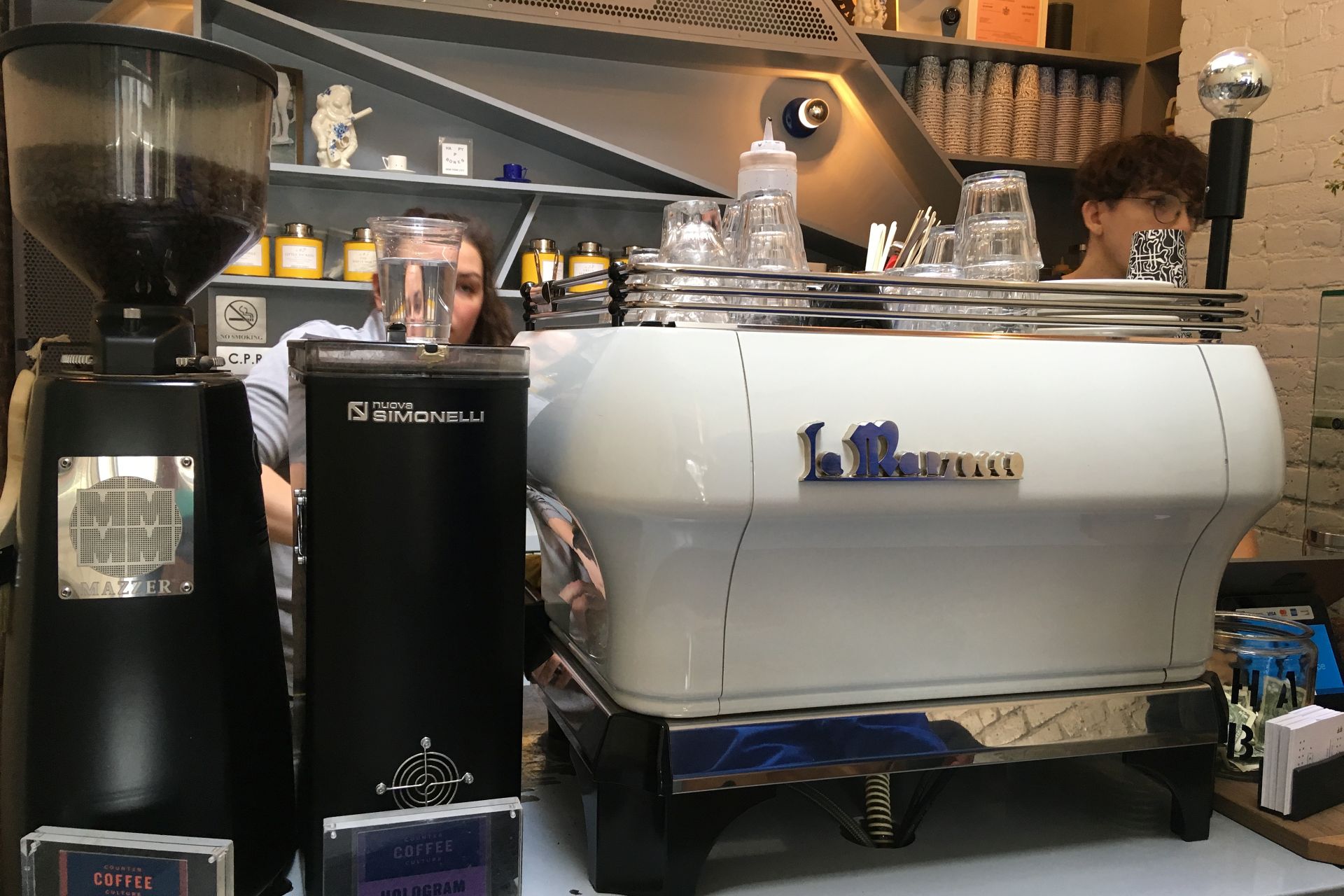 … for probably the best coffee in town.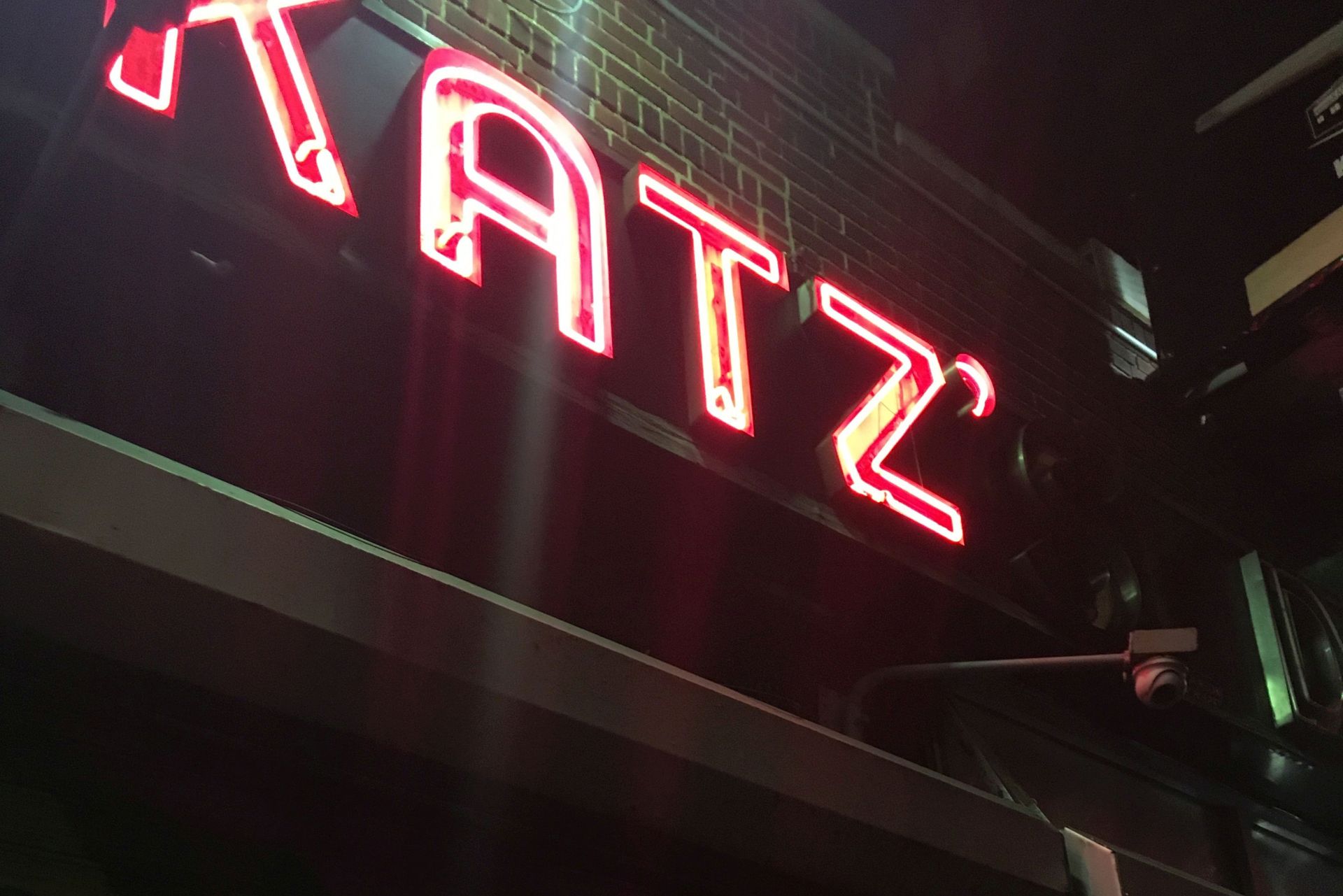 And twenty minutes from here, walk northeast, at the corner of East Houston and Ludlow, we drop into Katz's Delicatessen …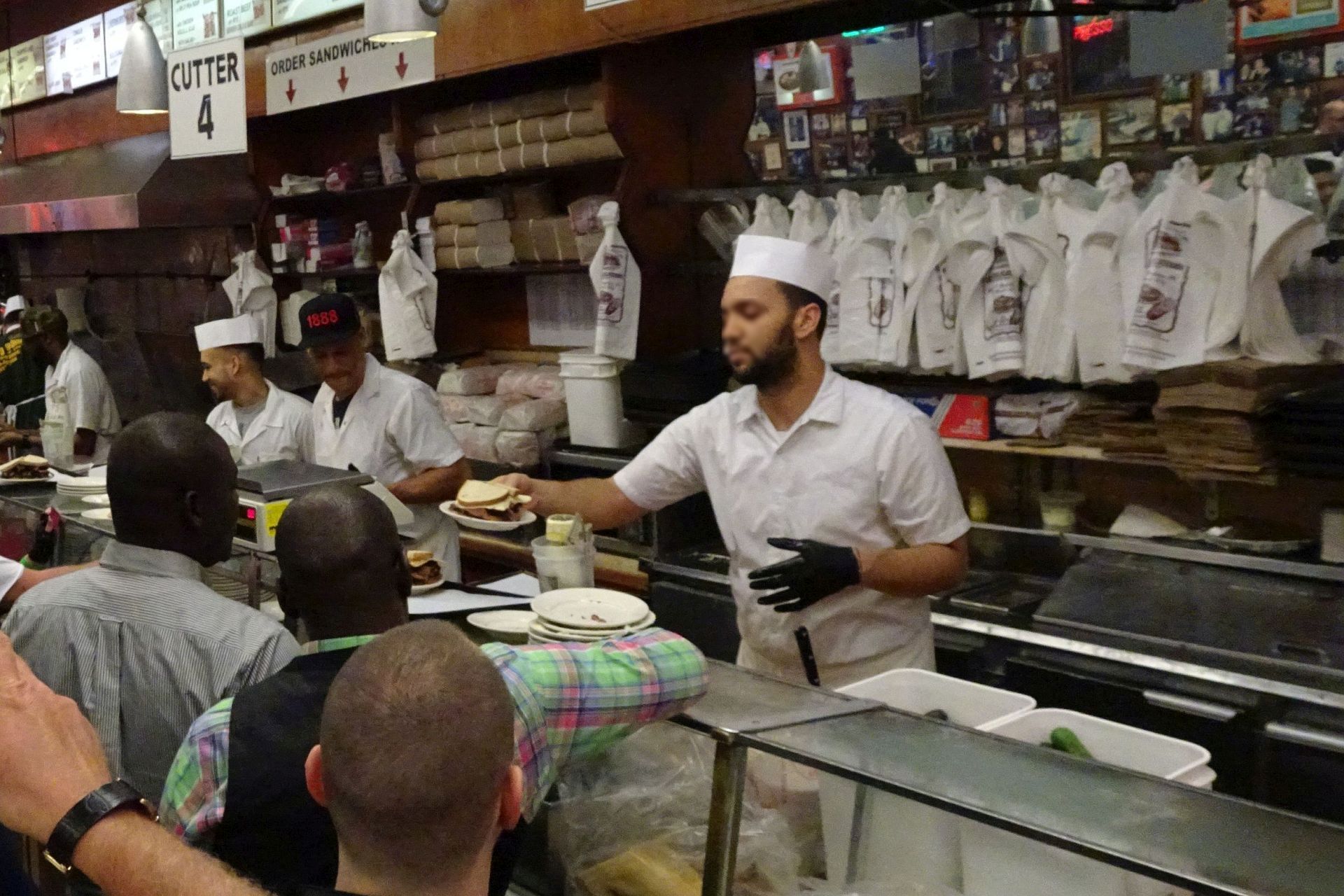 … in turn for the best in the hemisphere …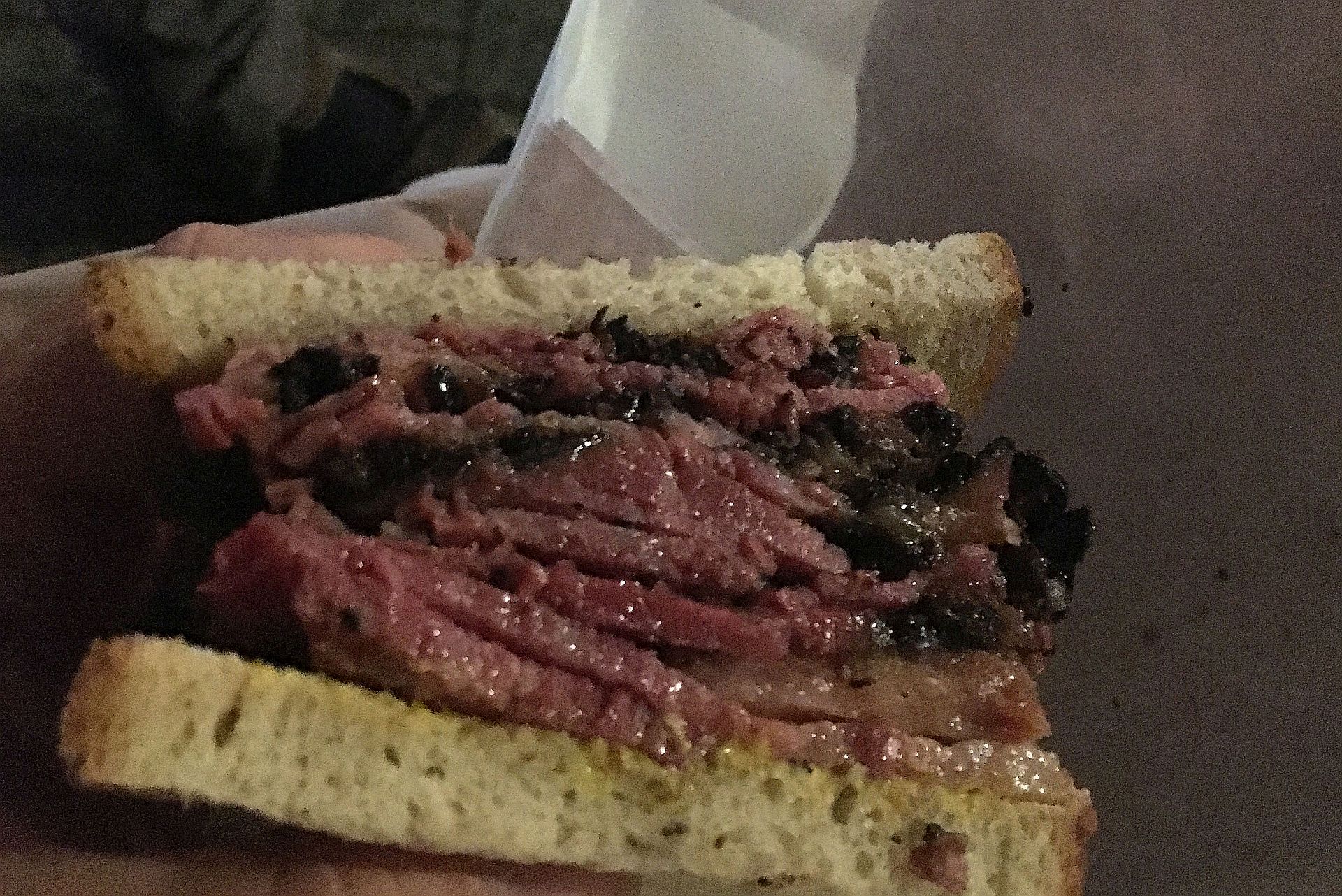 .. beef. They specialize in it since 1888. Here too someone lost the measuring tape.
After improving our energy resources and moods, we head to the nearest subway, at East Houston, and get to the very artistic Greenwich Village …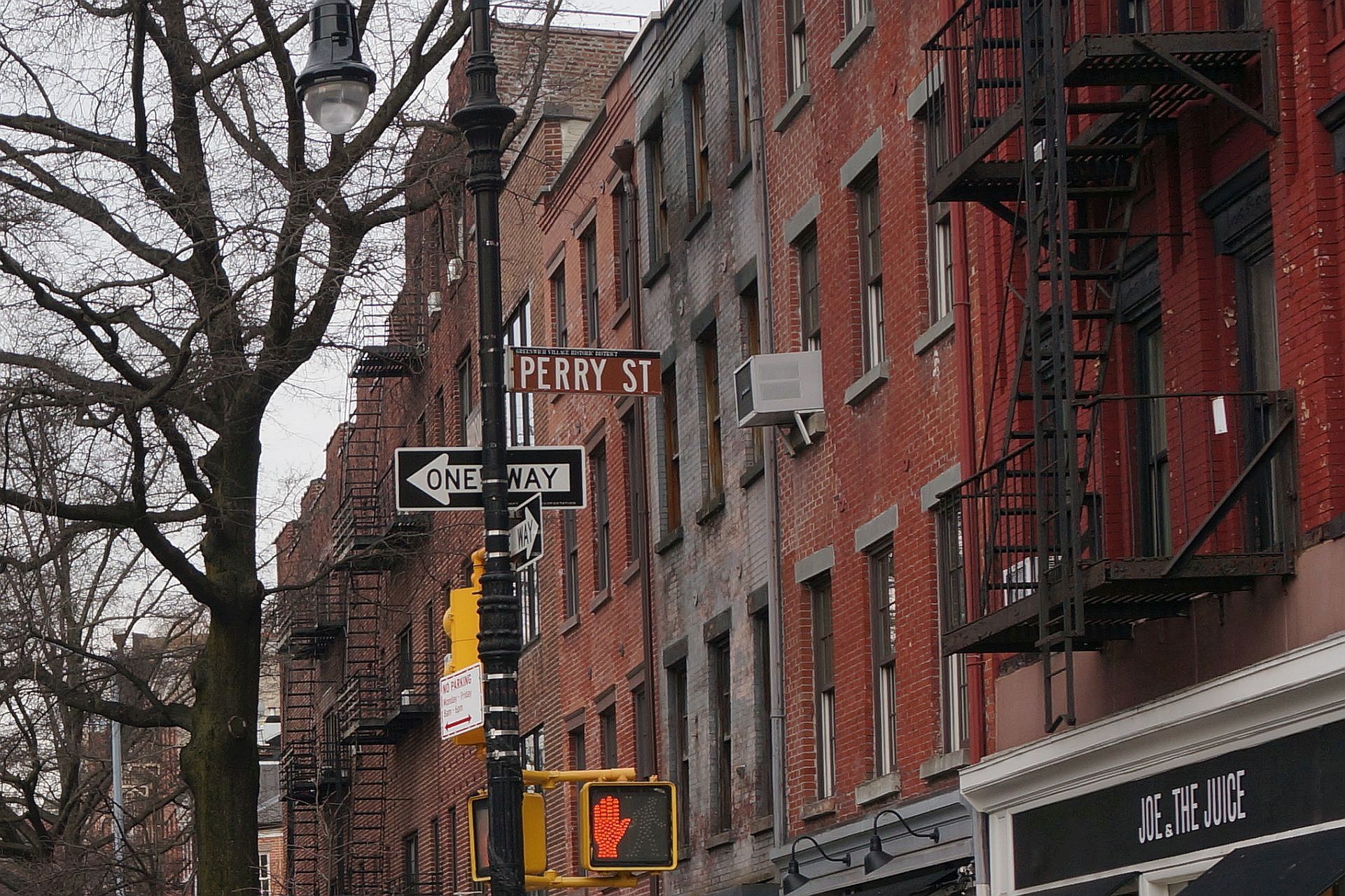 … because here on Perry Street …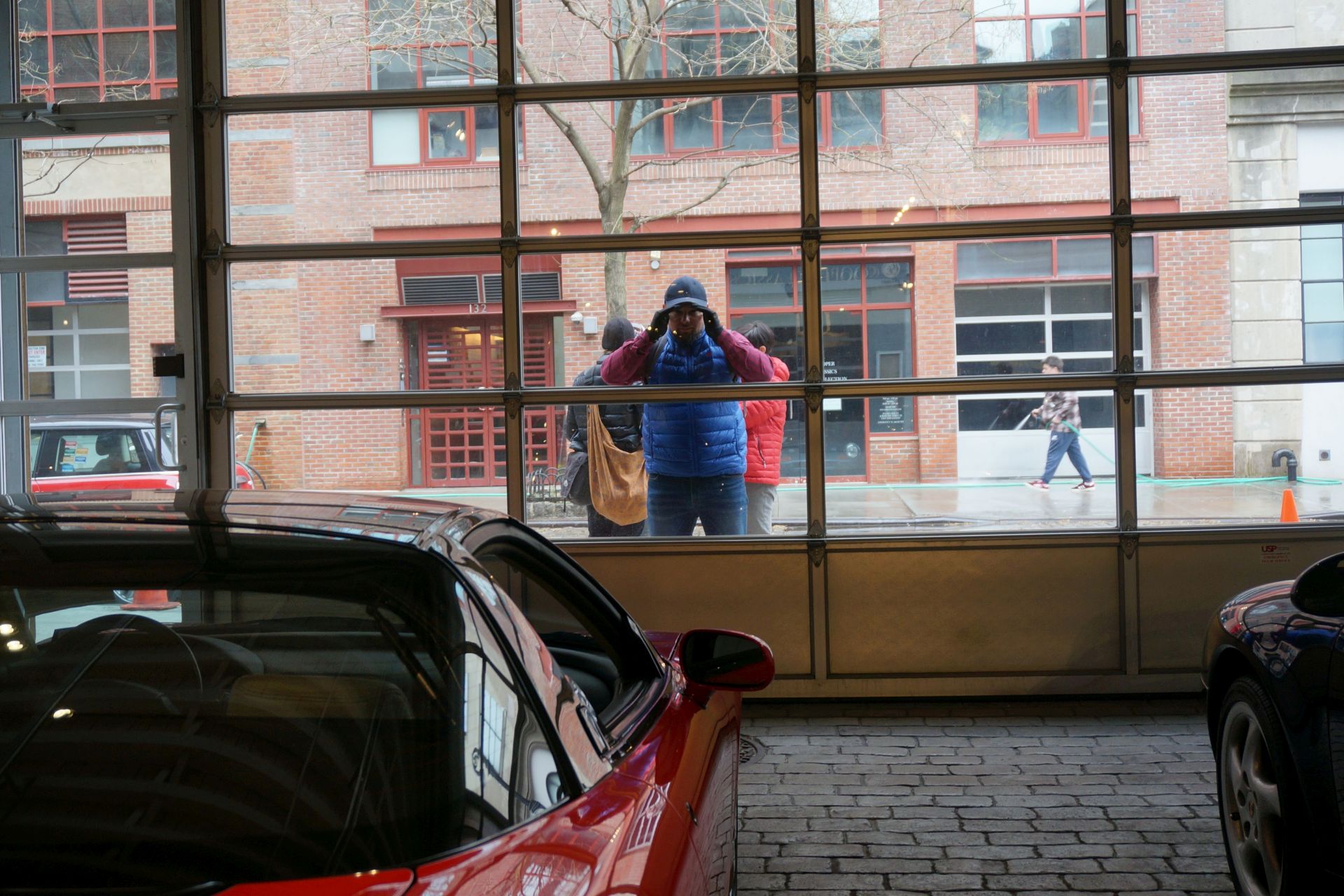 … is a mysterious collection of works, classics …
… and among them one like James Deans.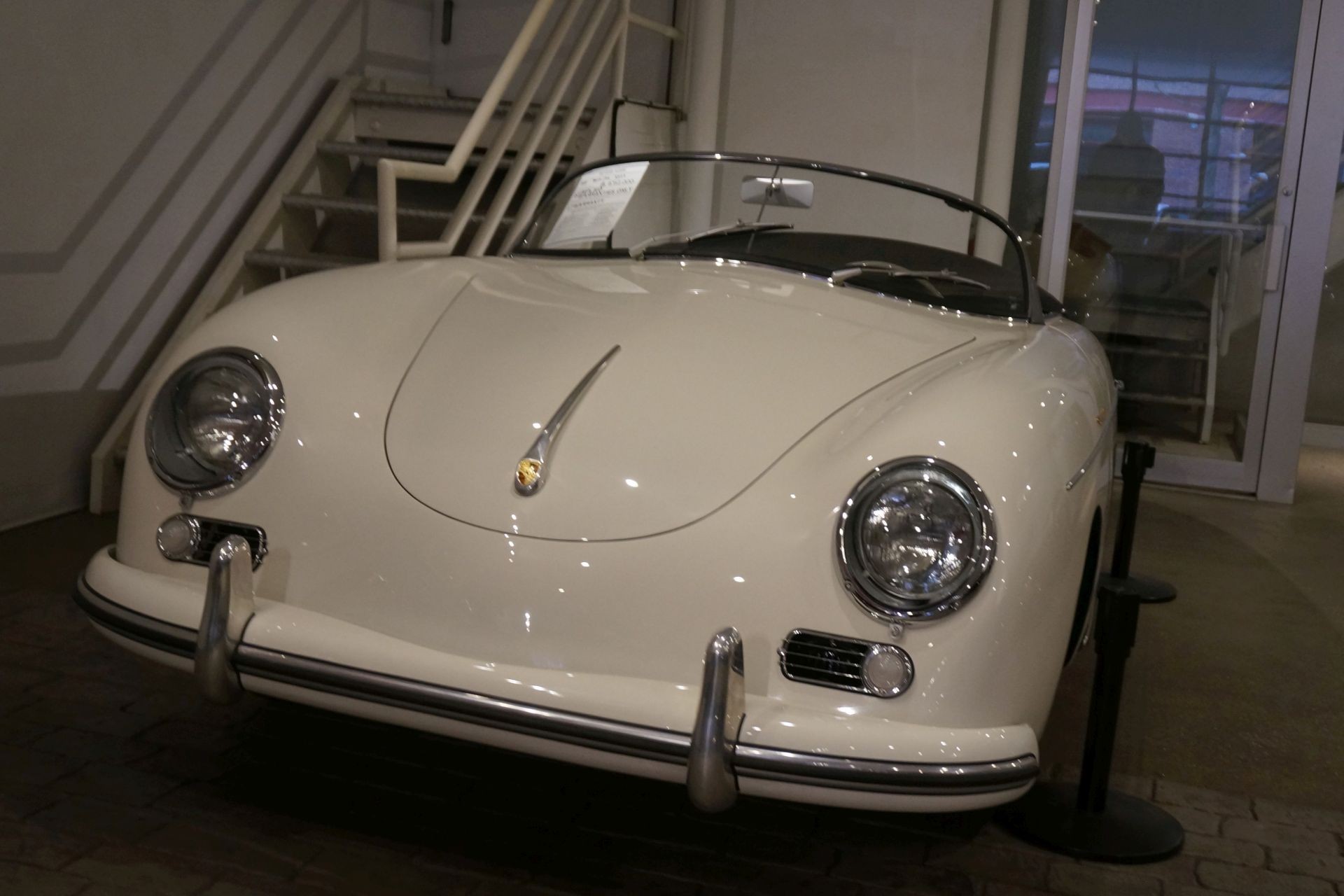 The education of unconventional creation continues. A few minutes from here starts another custom work …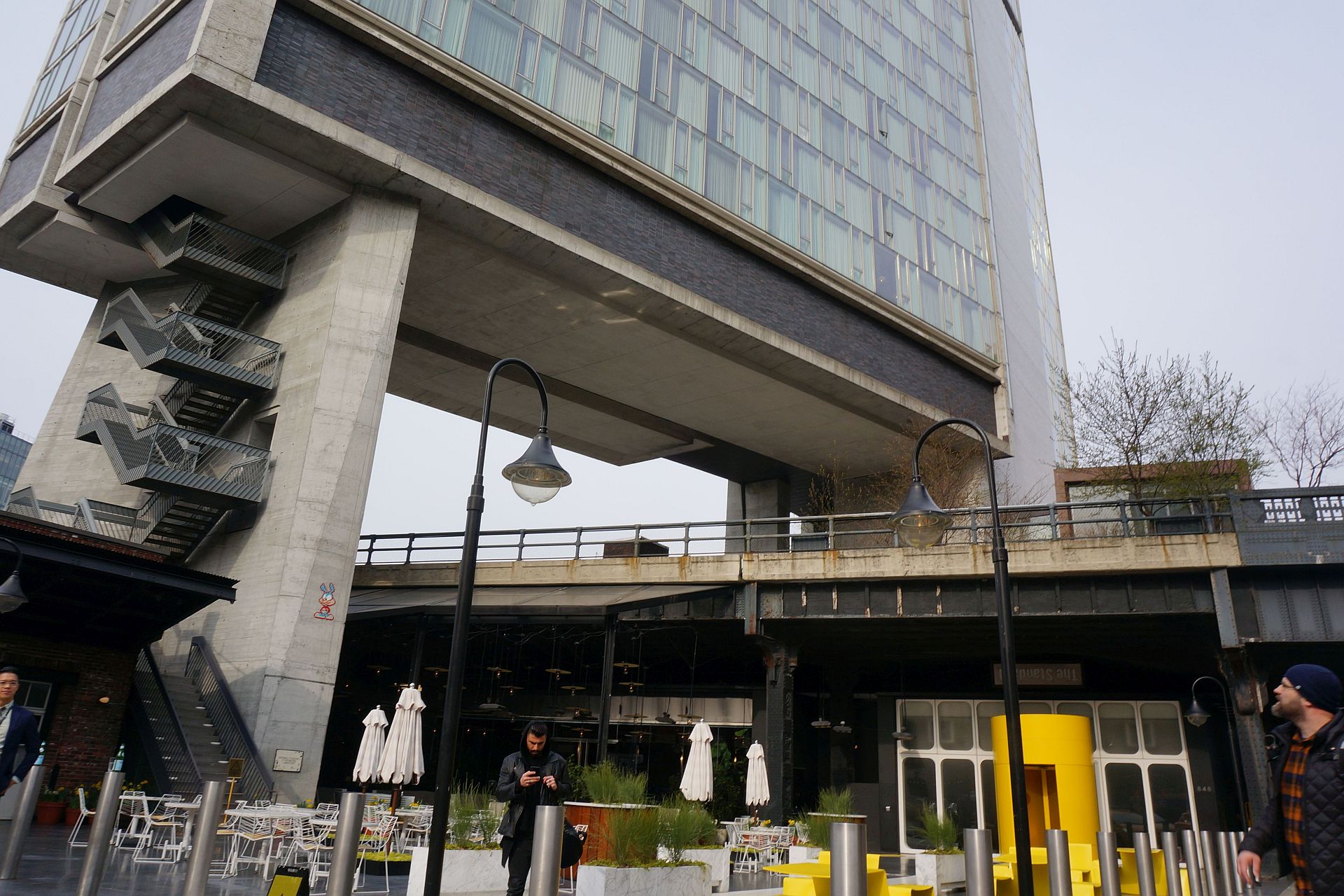 … namely High Line Park, i.e. a park built on an old railway line …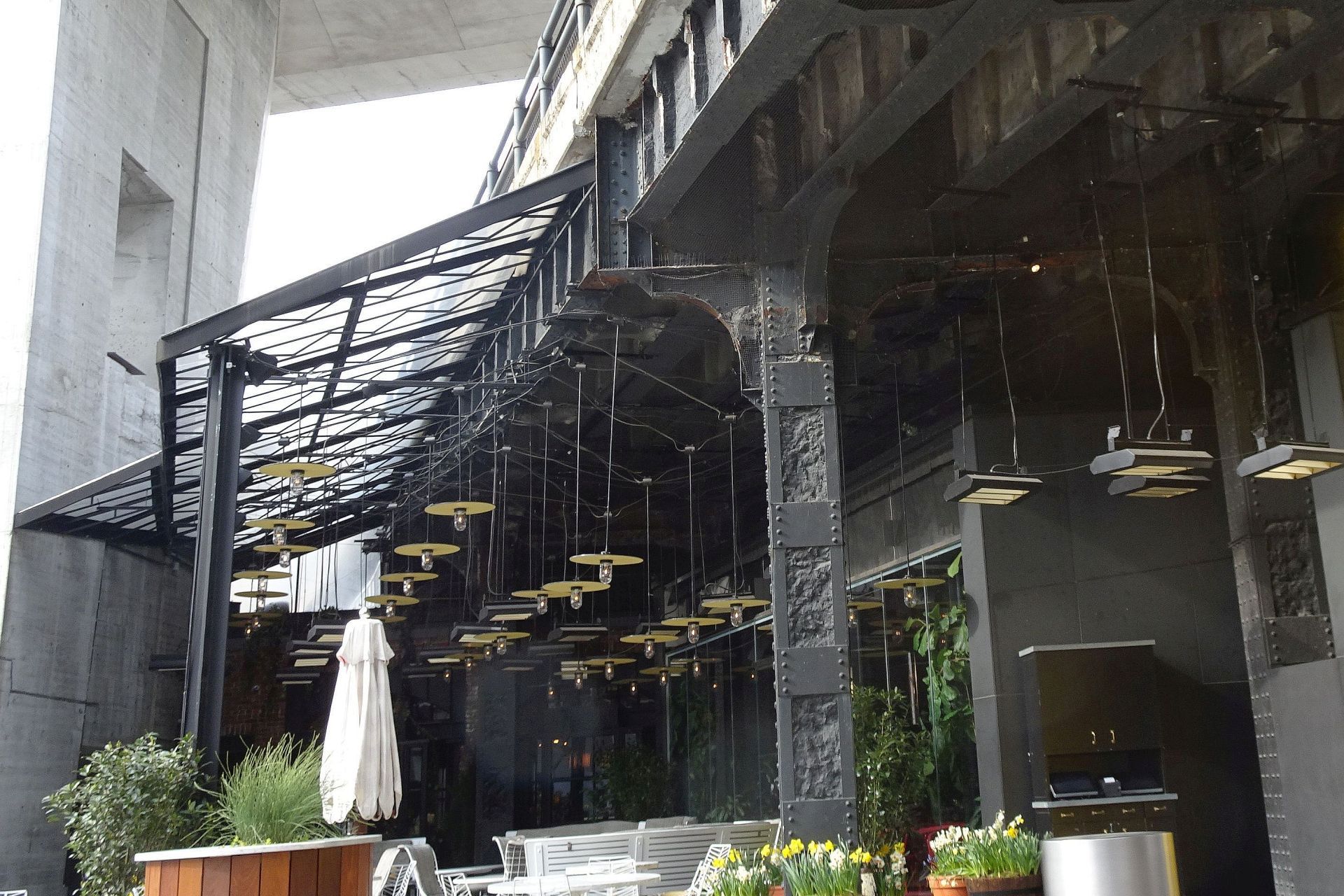 … saved by a group of enthusiasts from demolition.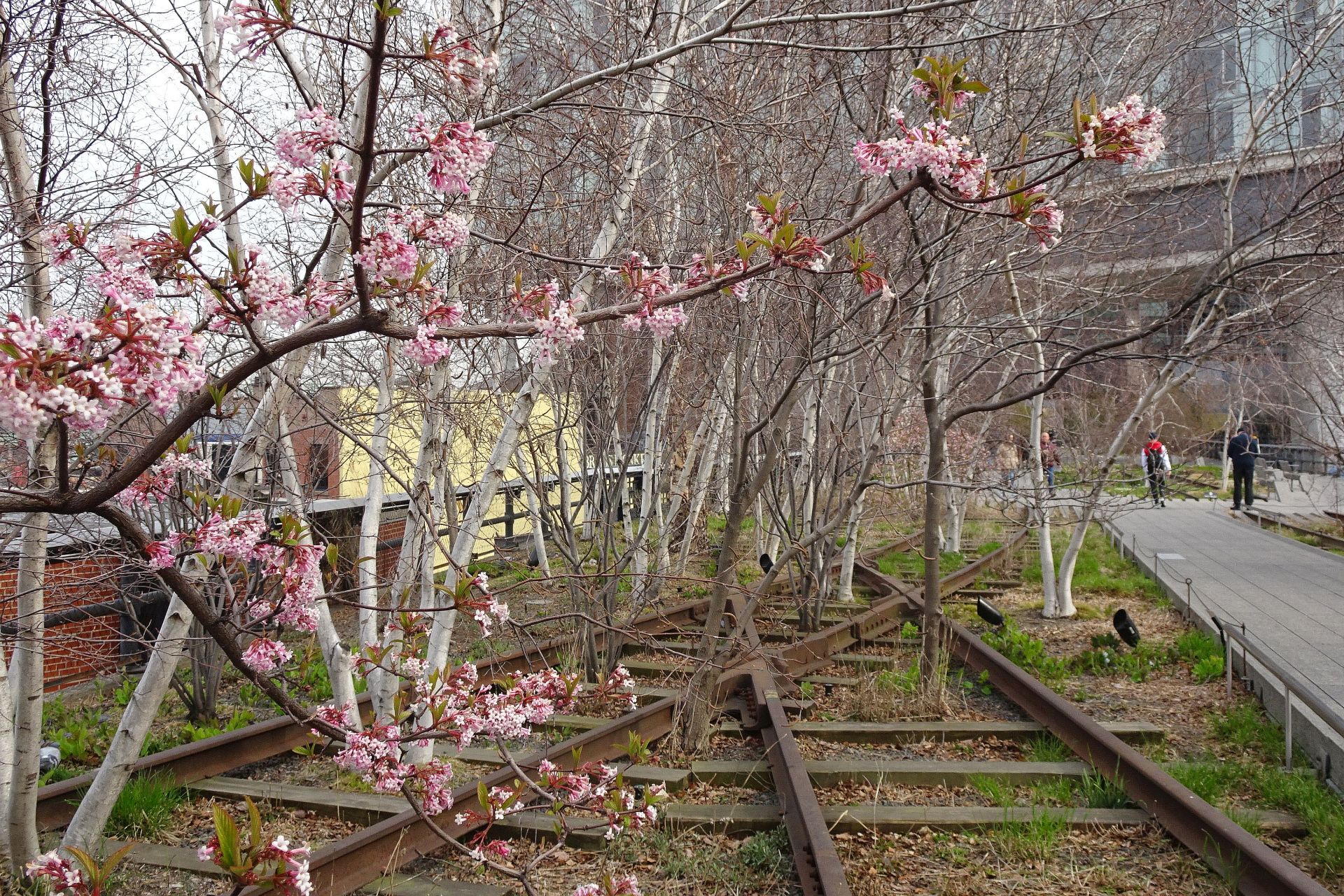 If Walk & Think through NYC, then this path cannot be missed …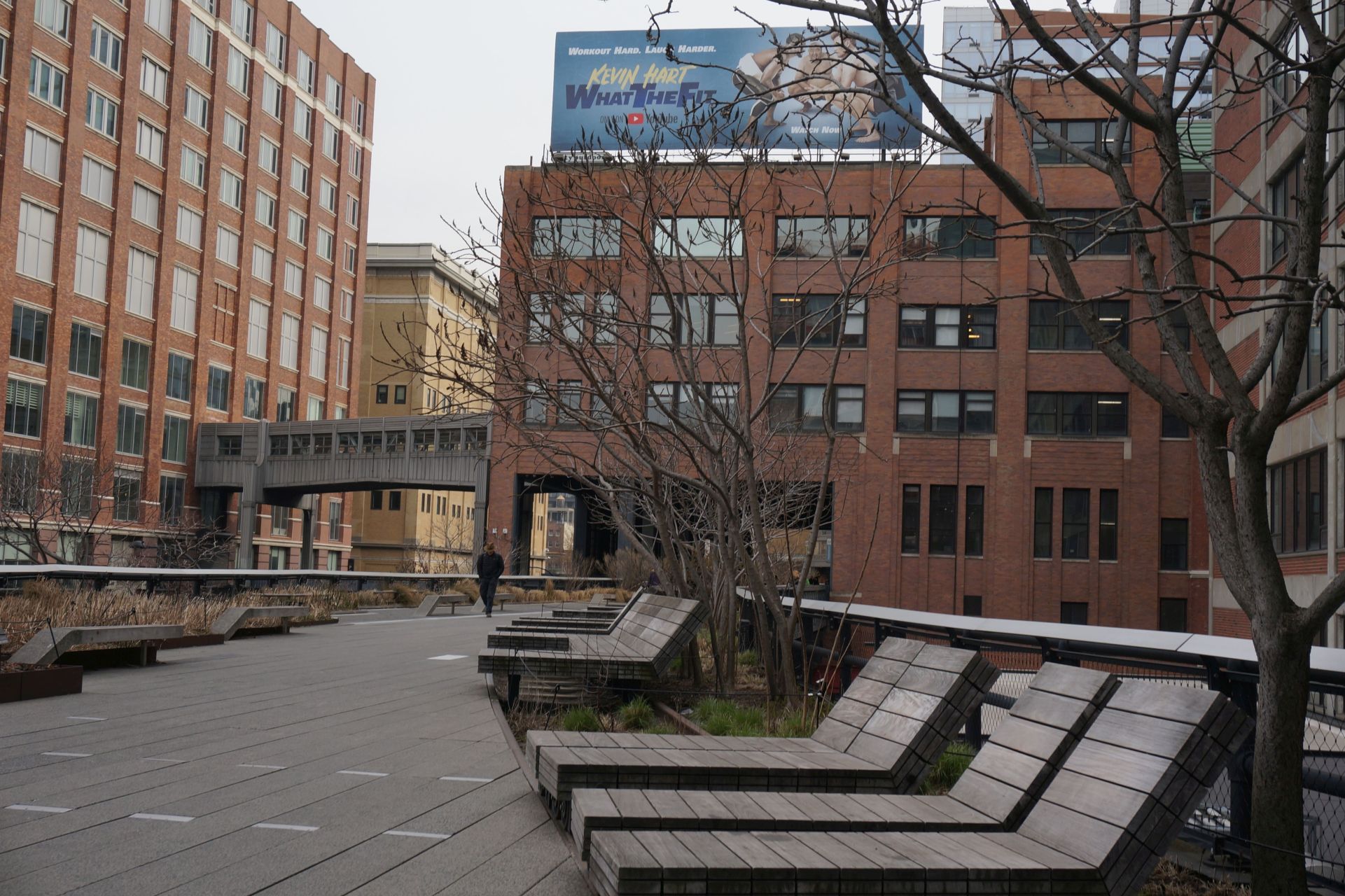 … among revitalized buildings …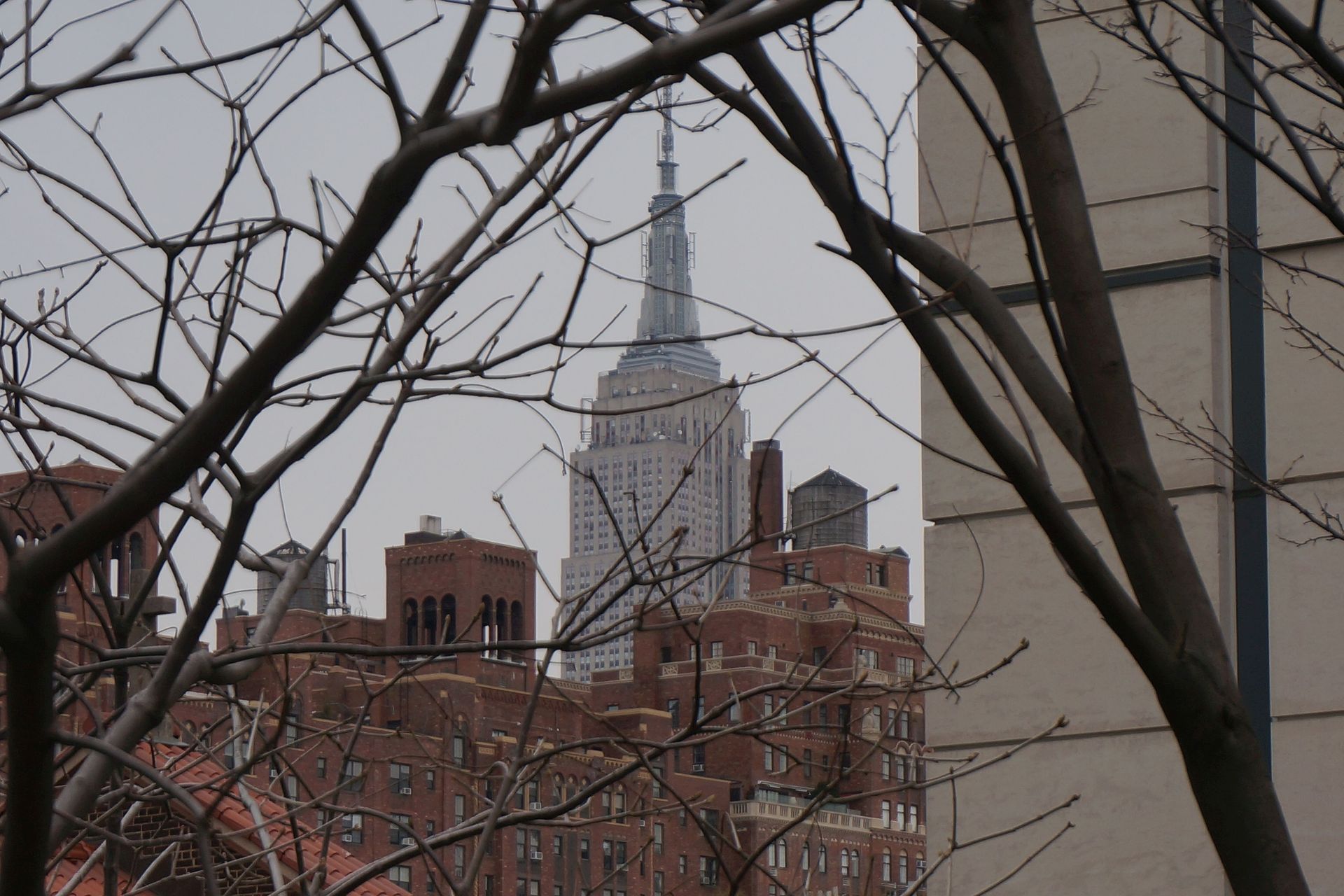 … with beautiful landscapes …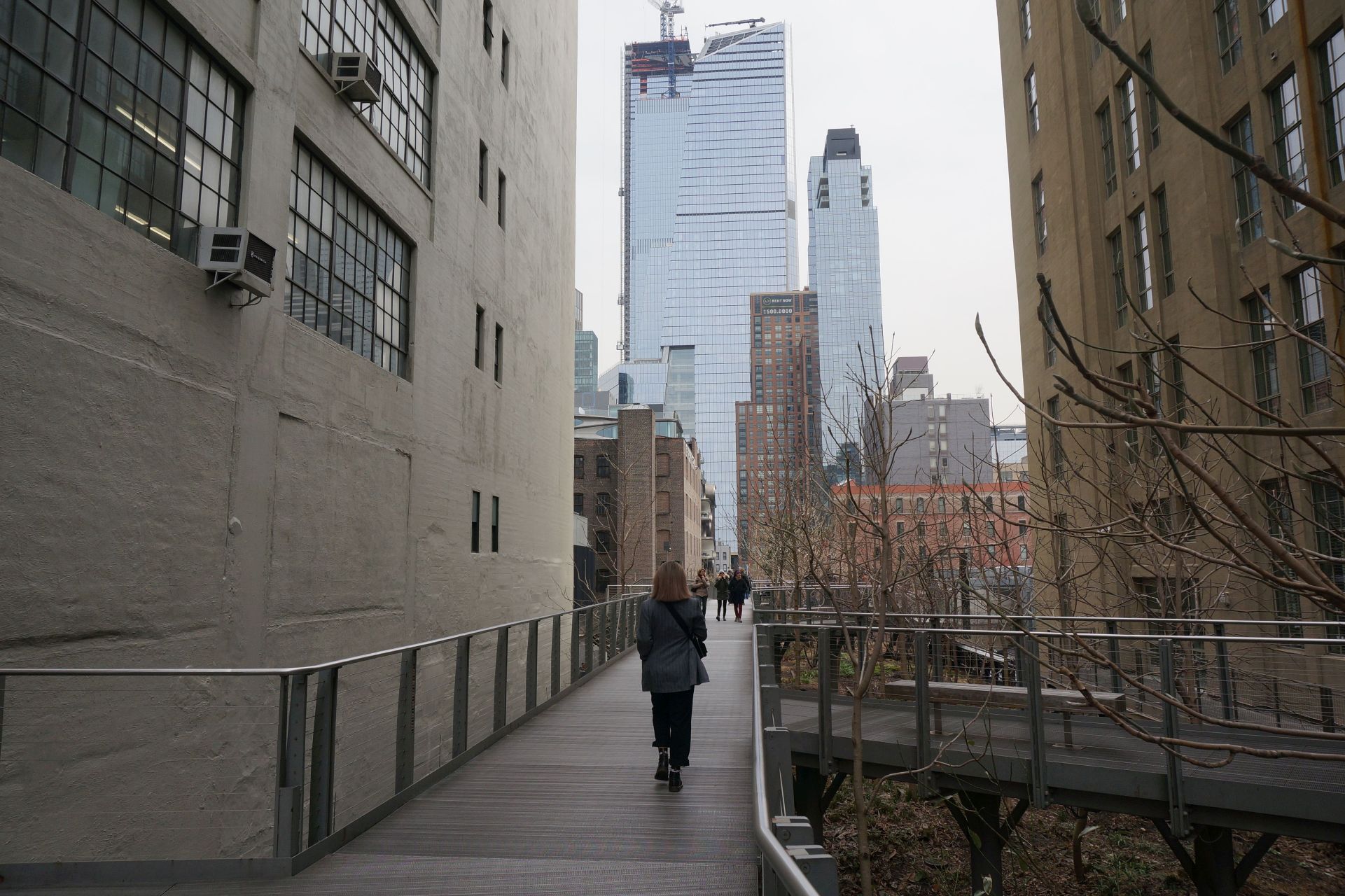 … squeezing under the windows of houses.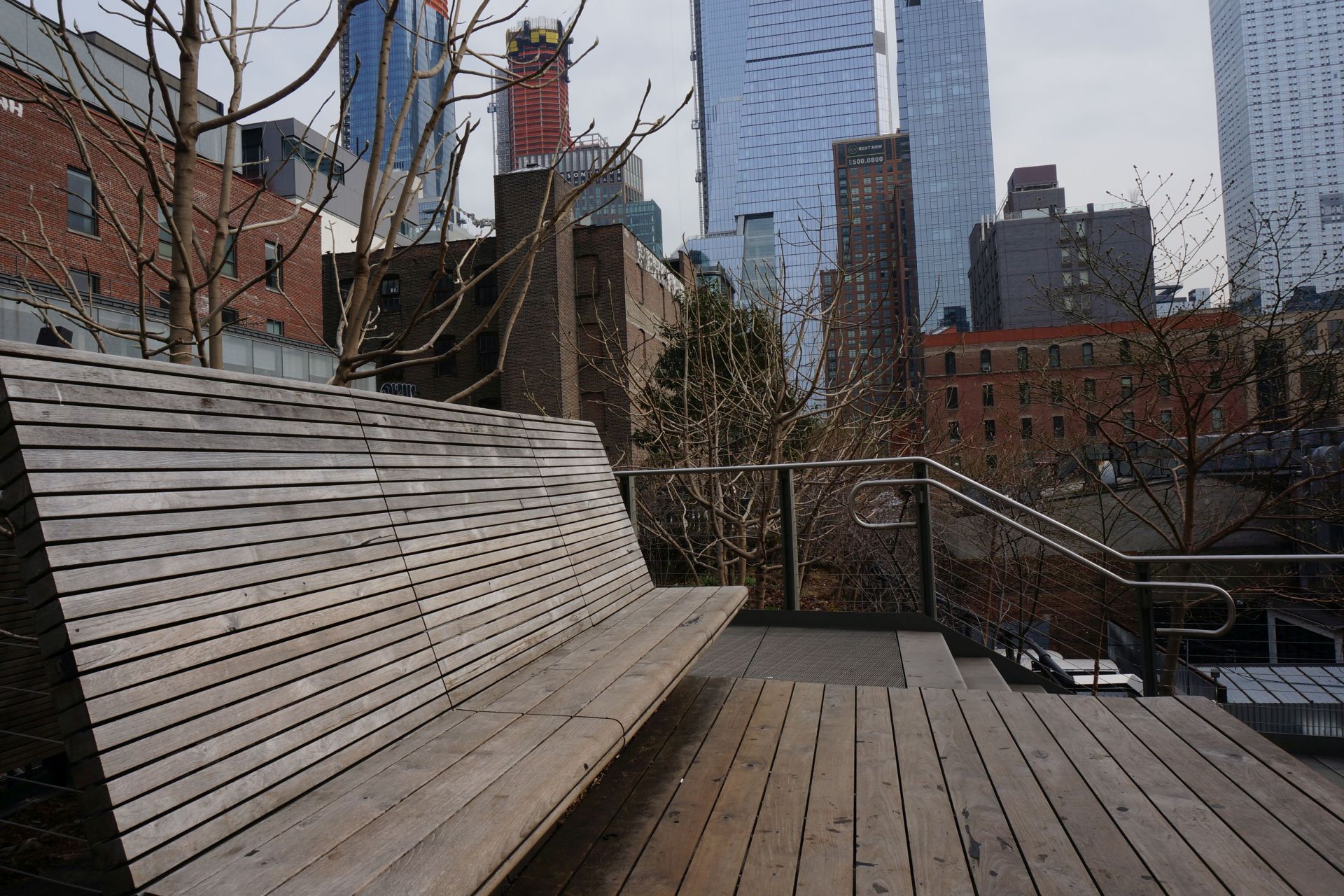 Just a paradise for thoughts and visions.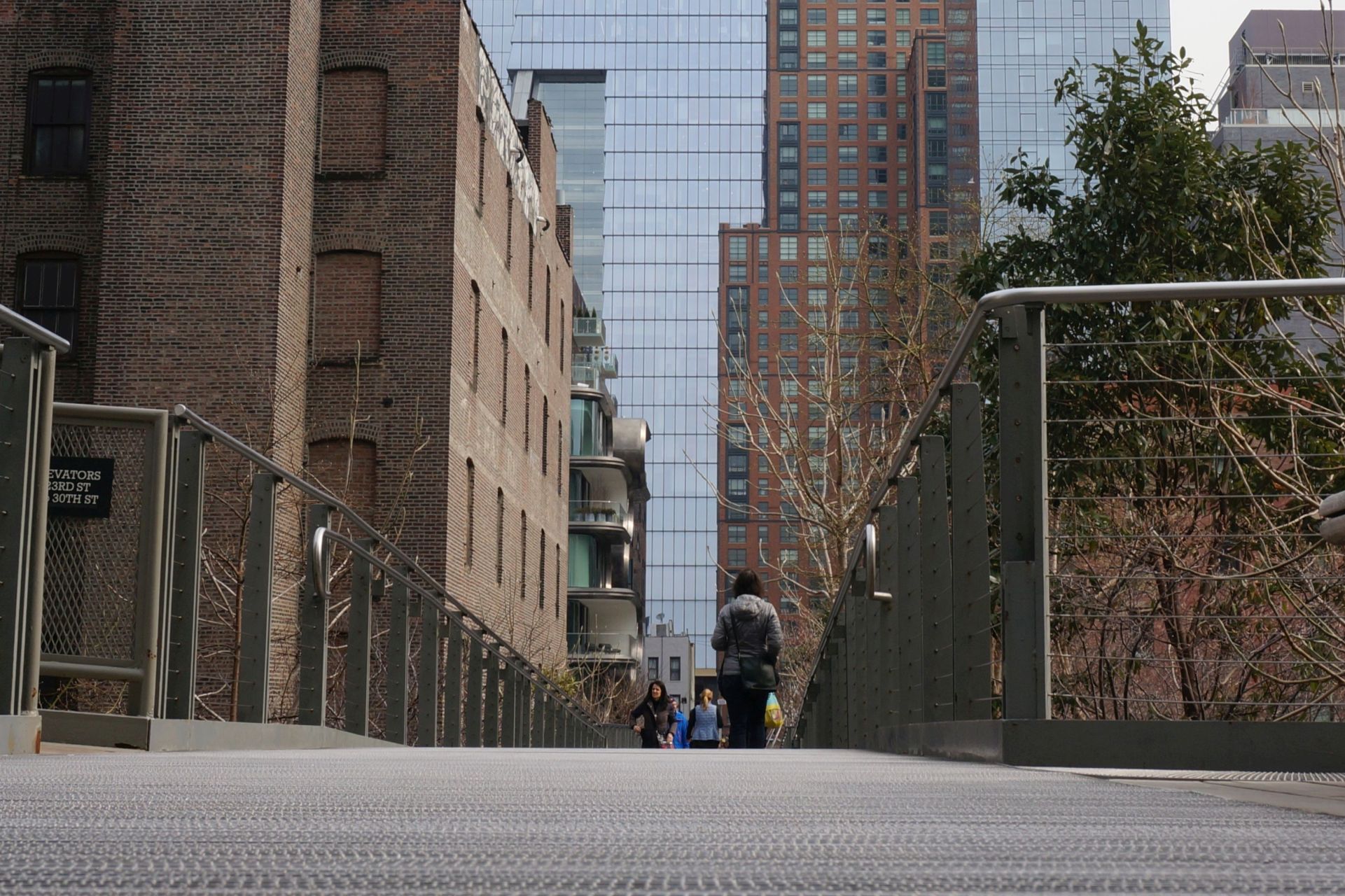 As if that wasn't enough, we're getting closer to another amazing area …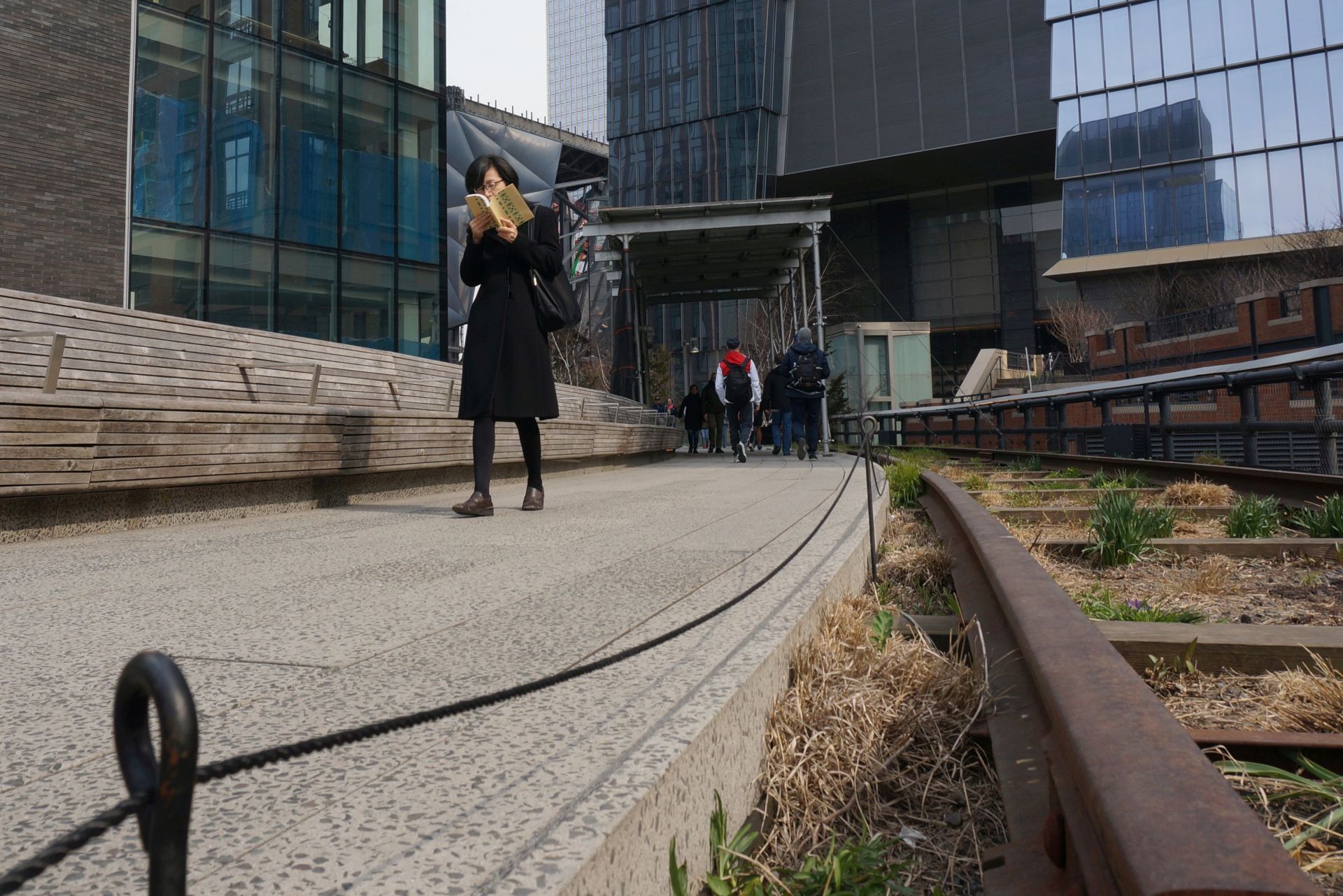 … which is Hudson Yards – the place where the most construction is currently taking place in all of New York …
.. and not only the most, but also the most interesting. The Shed, an extremely original Culture Center with a sliding roof and walls, and The Vessel – a multi-level walking path.
If there are any remains of templates left in us, then here they will be completely deconstructed. More about this on the Walk & Think NYC tours.
Not much time left. So we catch City Bikes and drive north the boulevard along the Hudson River up to 57 Street, where …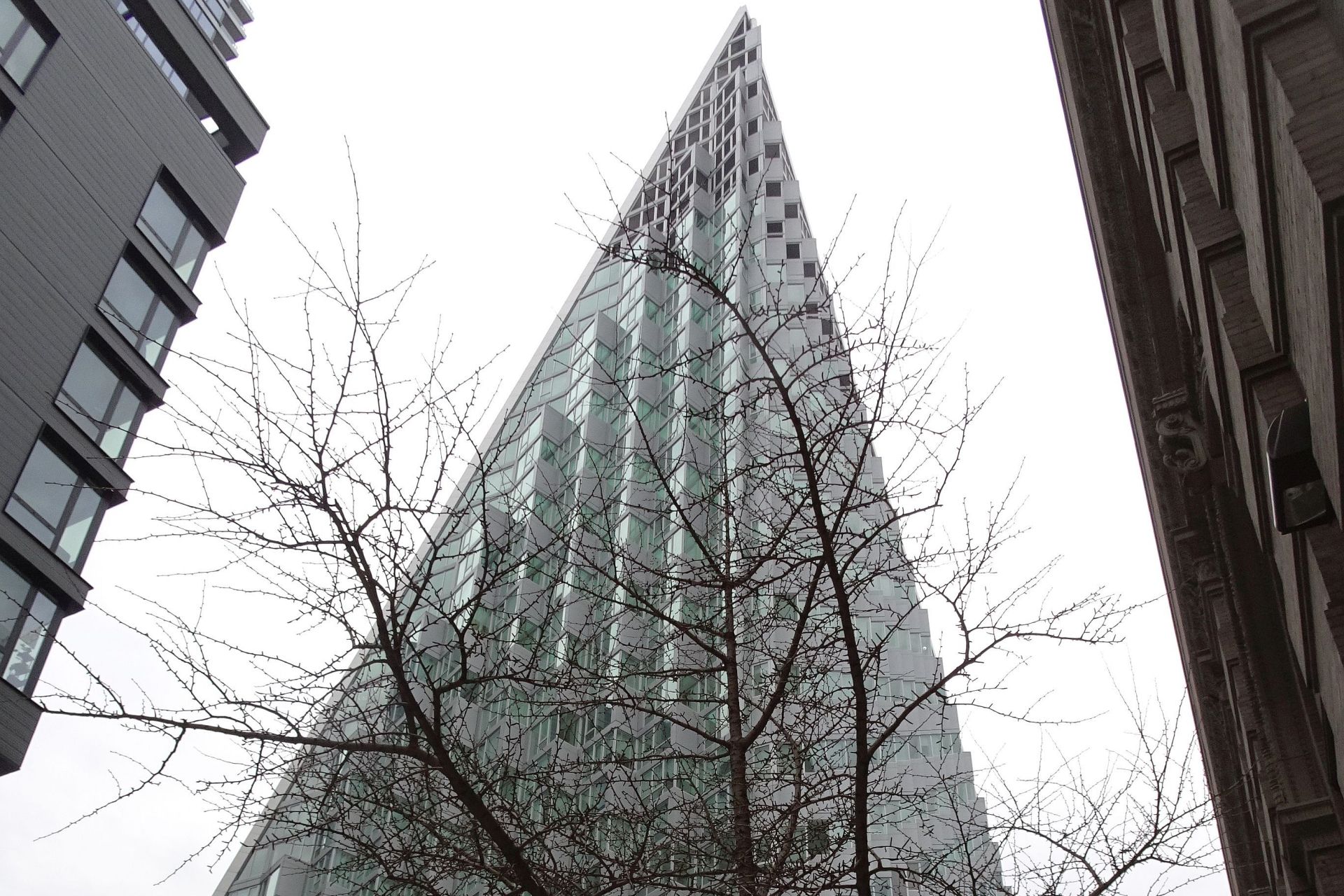 … another extraordinary work of Bjarke Ingels (the one from WTC 2), namely Via57.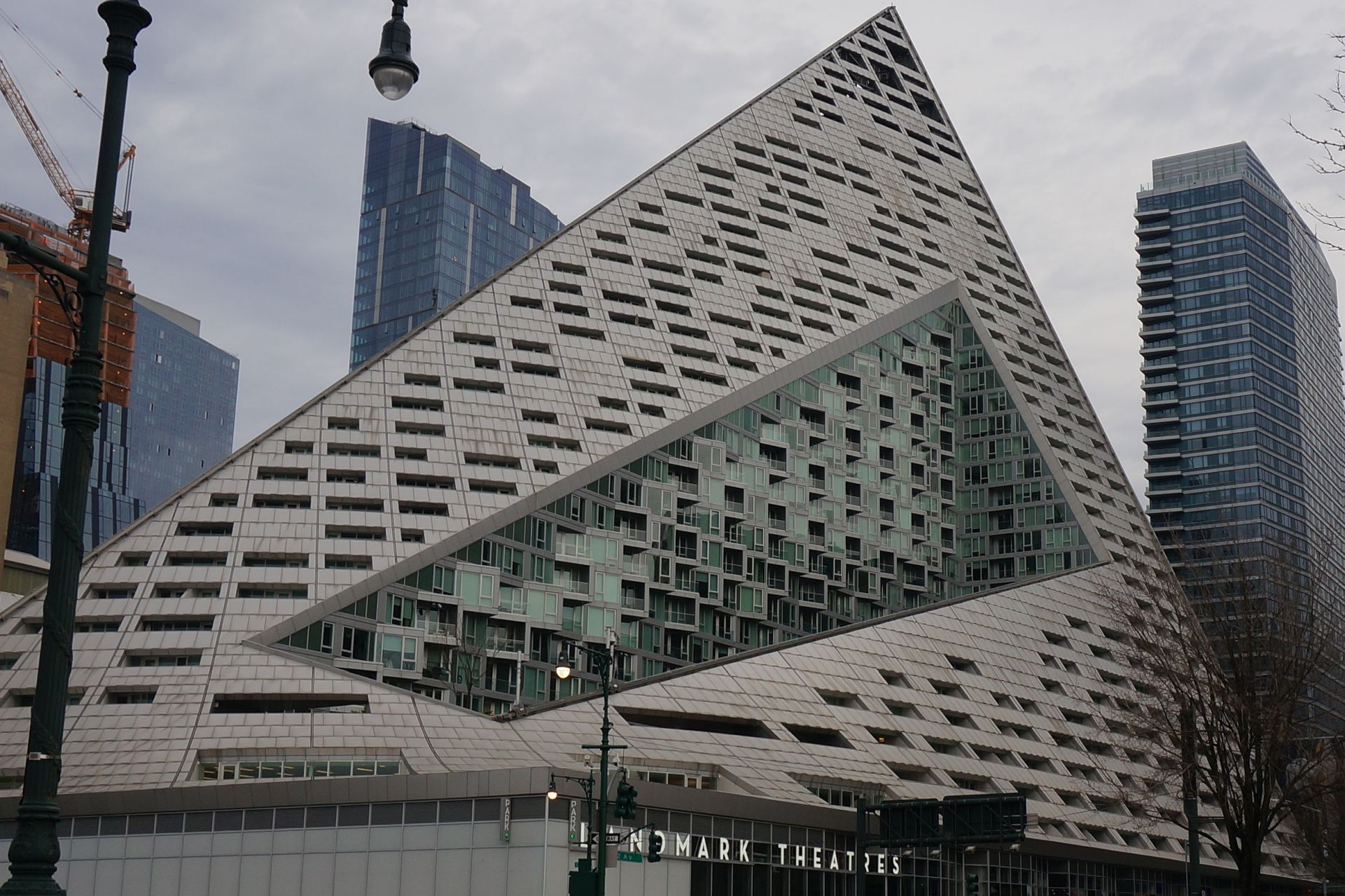 This is a nice time-space curve. The people who live here are closest to Central Park, although they are a few blocks away, because Central Park (note the shape) was teleported to their home.
Another unusual Ingels project is to be implemented in Warsaw at Towarowa St. We can not wait.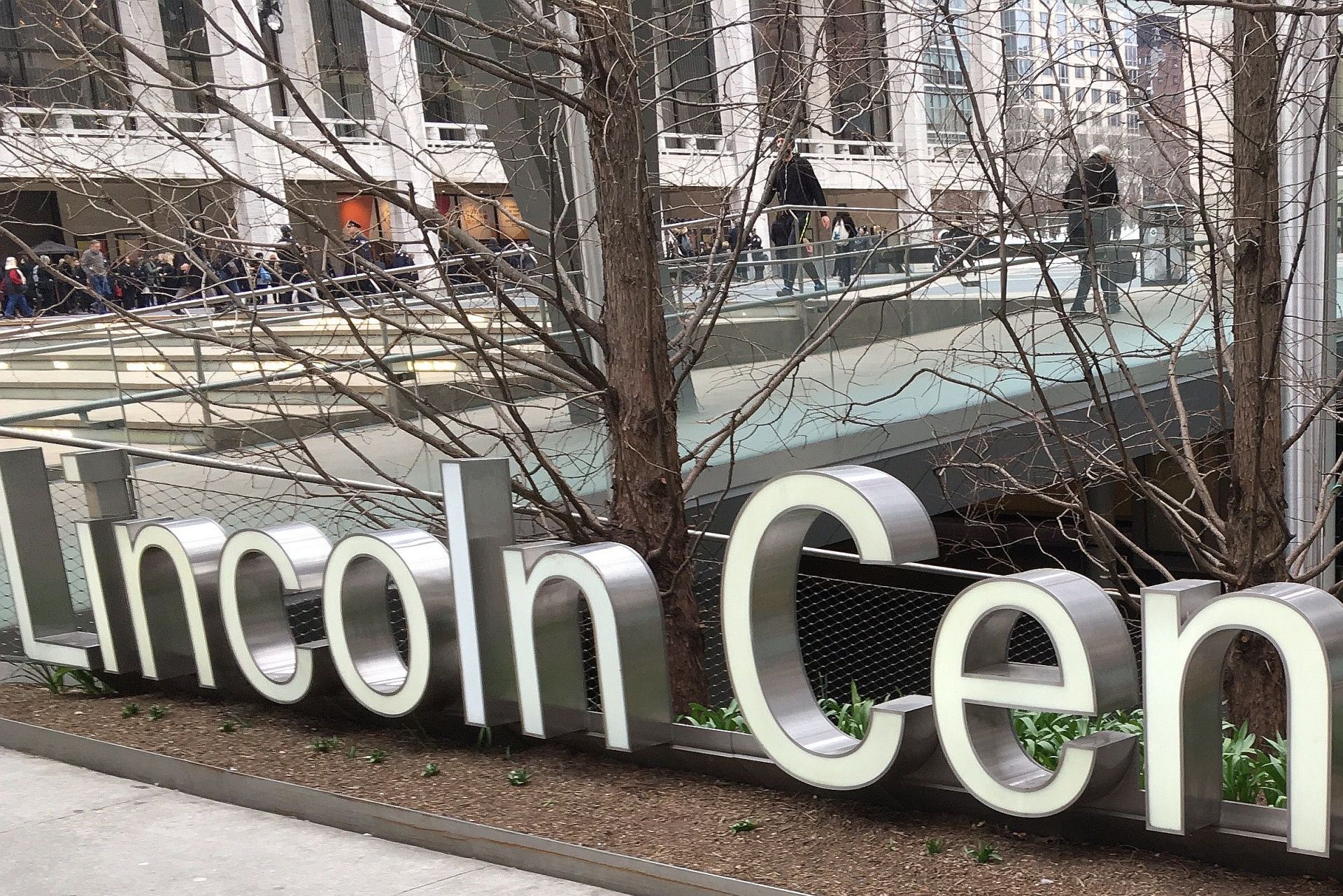 We return to traditional methods of movement and we drive on City Bikes a few blocks north and east to … Lincoln Center.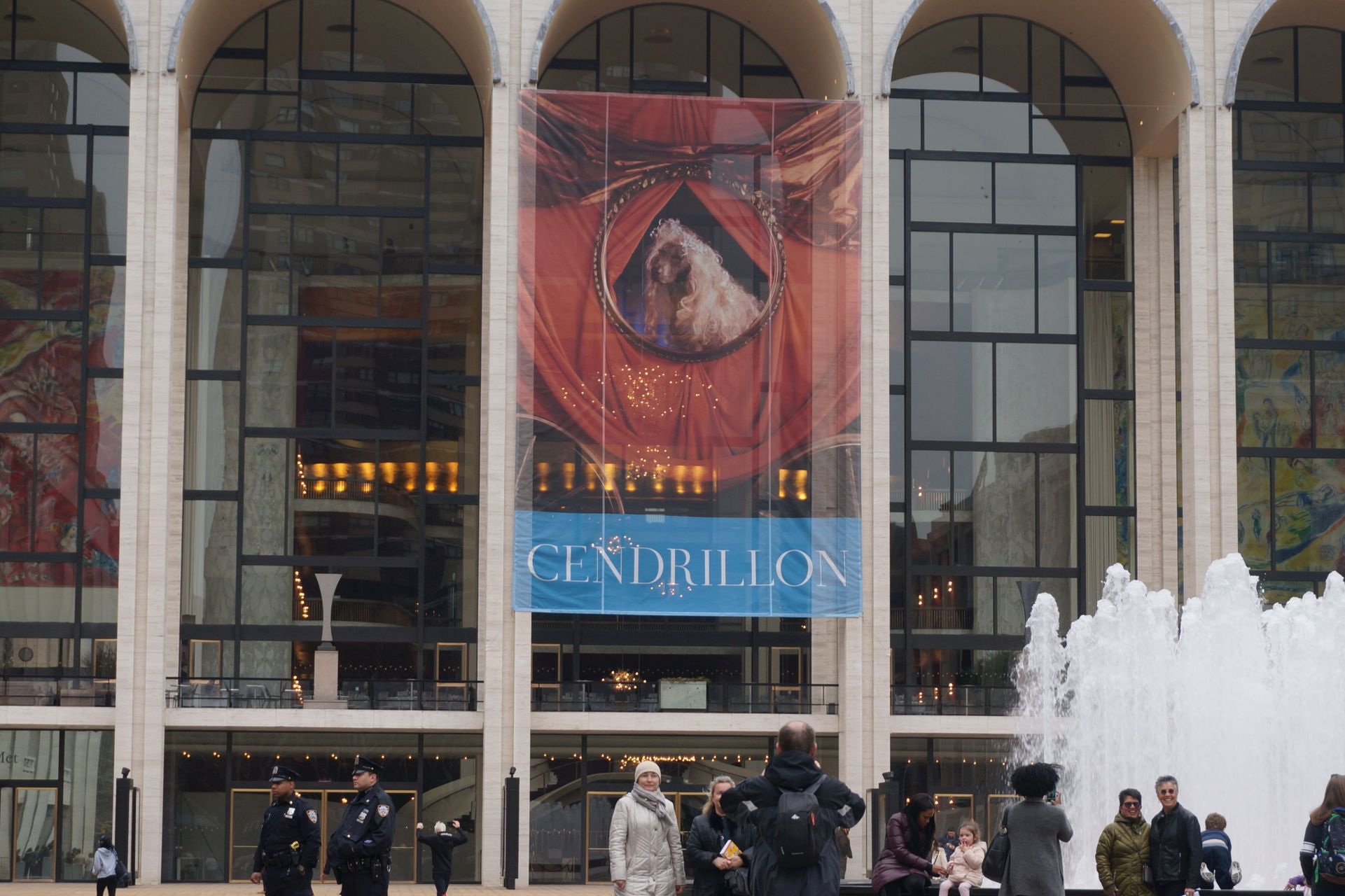 Lincoln Center for the Performing Arts.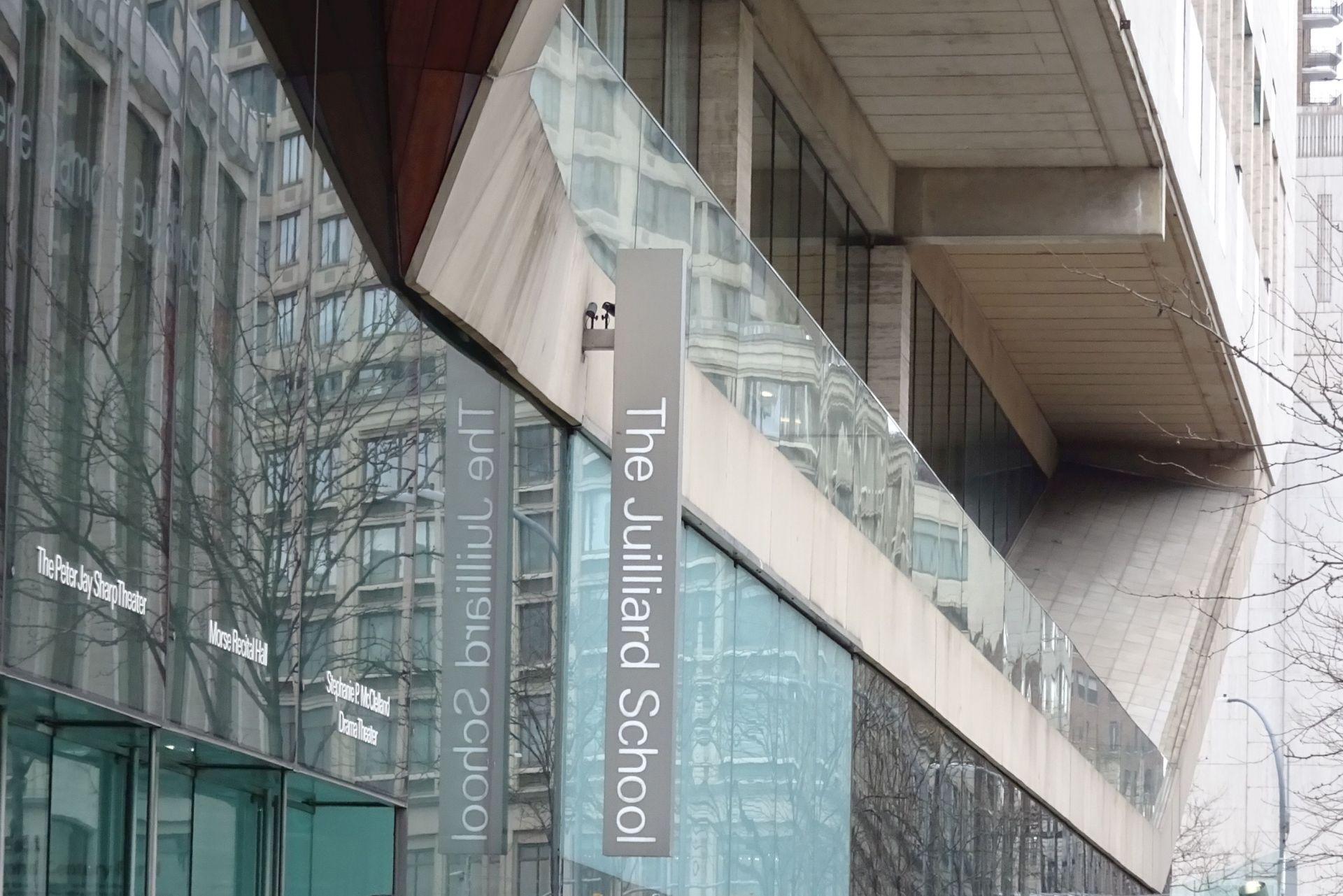 And the surest way to the stage is through Julliard – probably the most famous artistic school on the planet, intertwining four fields: dance, acting, art and music.
Wanting to refuel New York under the cork, a few more glances.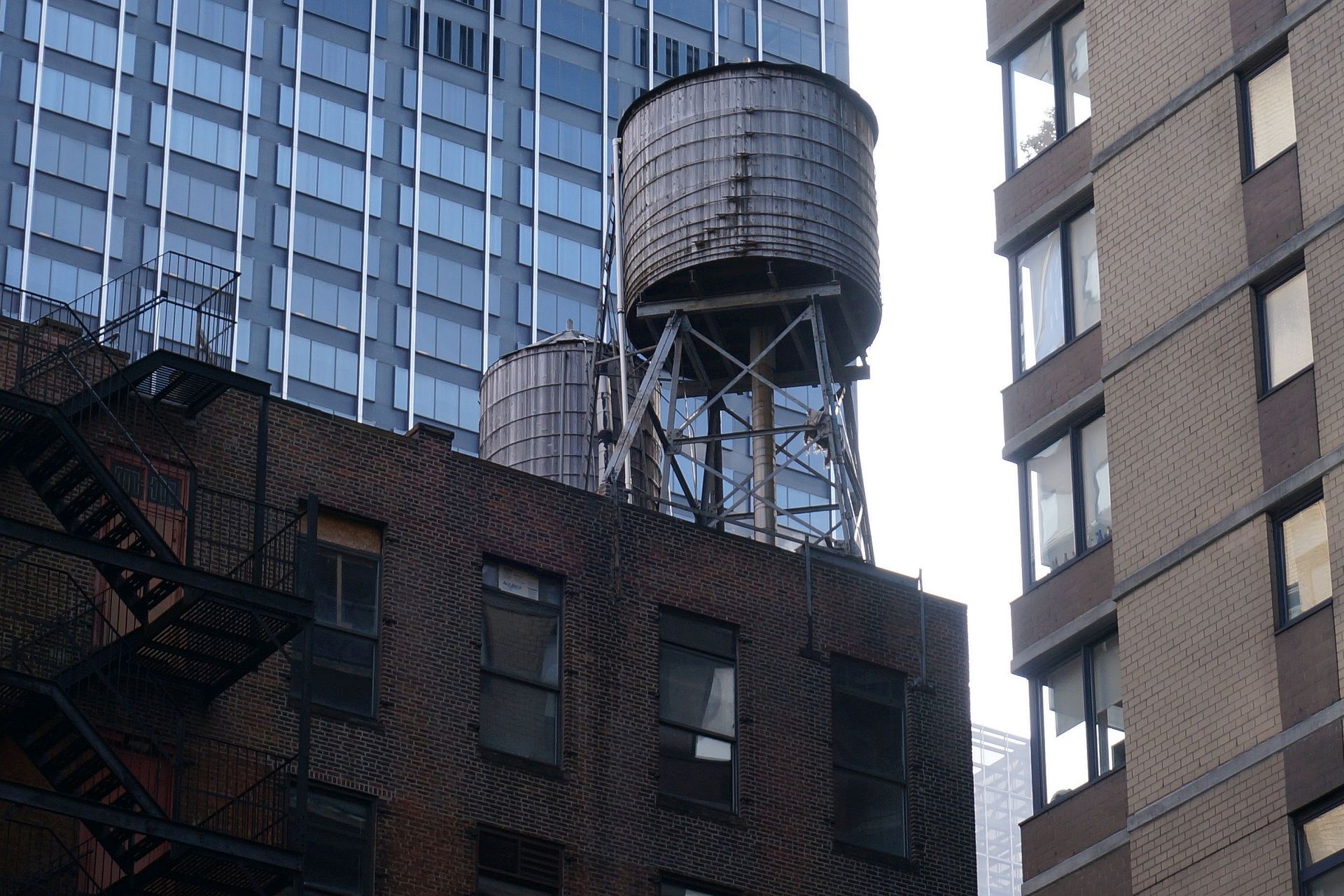 Ubiquitous cedar water tanks, necessary above the 6th floor. Technology dating back to the 19th century. Since it works…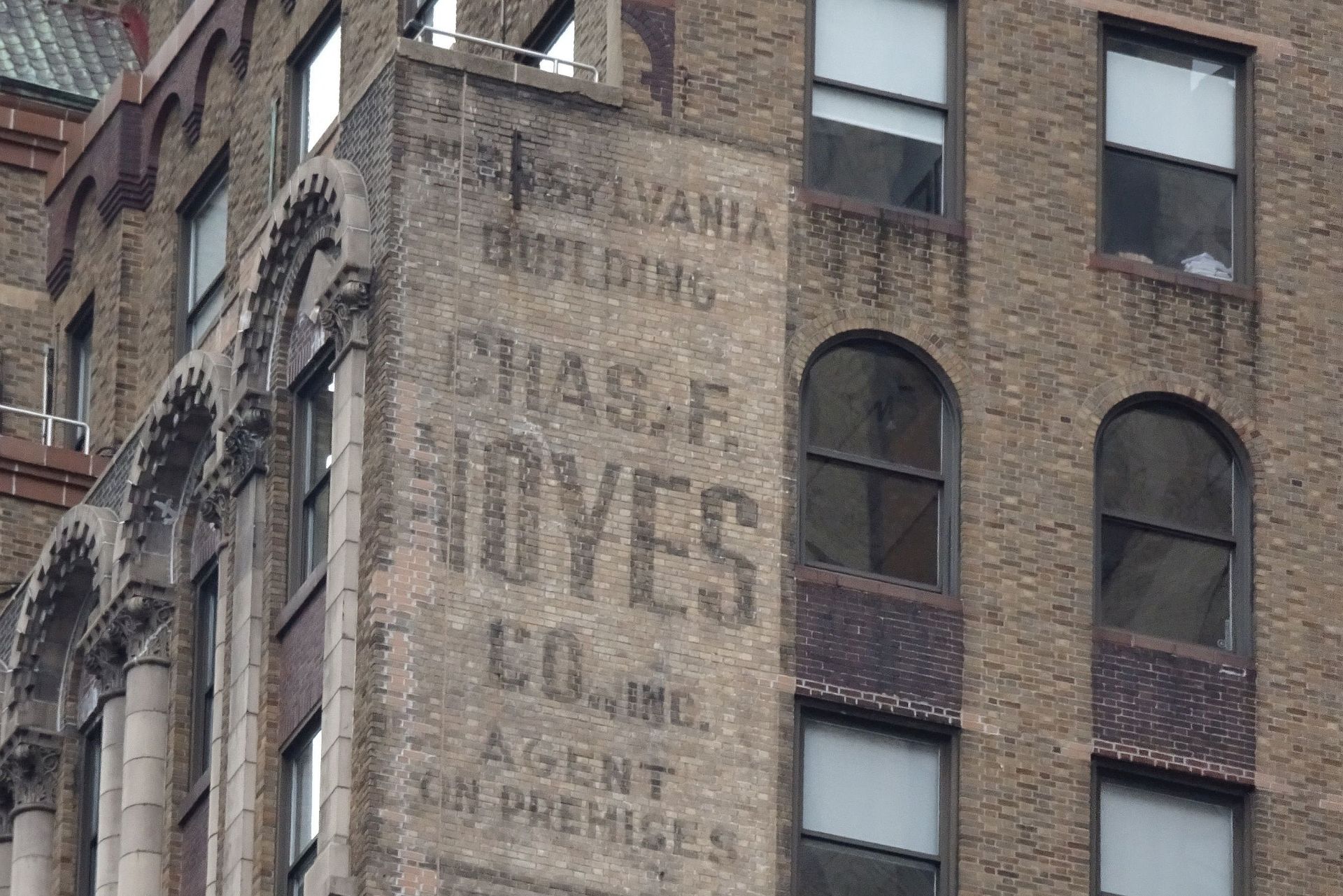 Everywhere eye-catching traces of the past …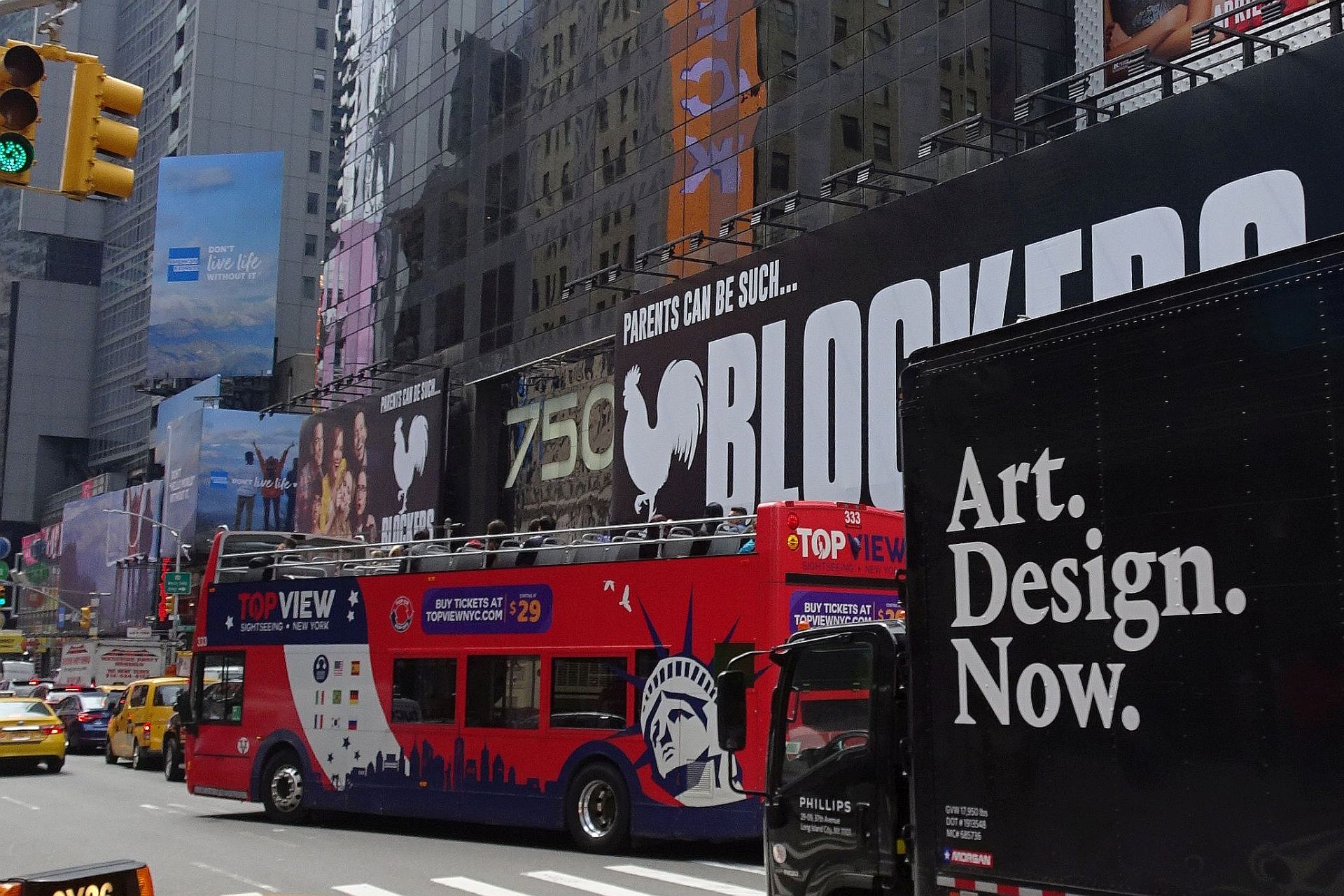 … mixed with modern design.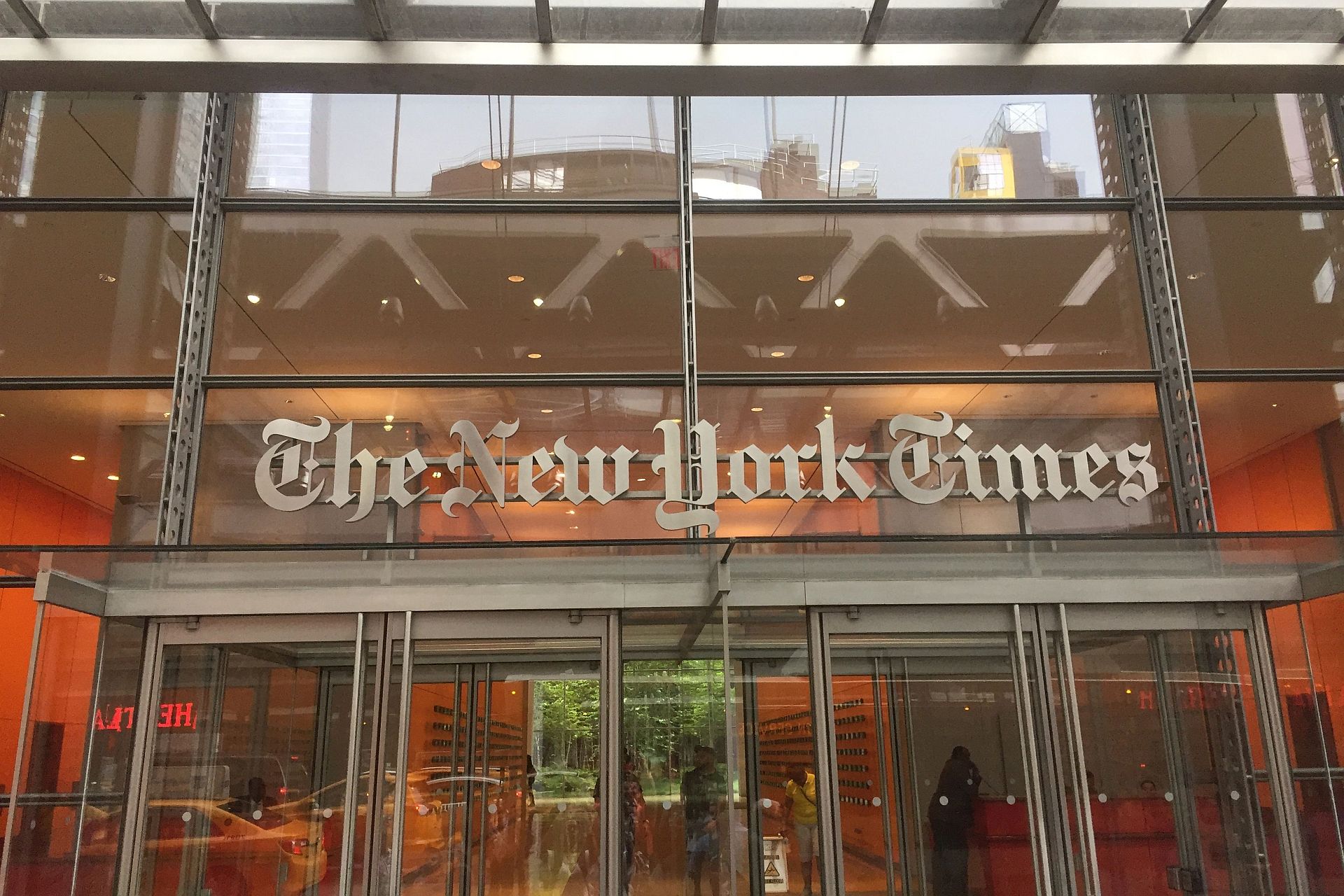 What the Lincoln Center is for performing arts, the New York Times Tower for journalism, on Eighth Avenue, opposite New York's main bus terminal which is reflected in the glass.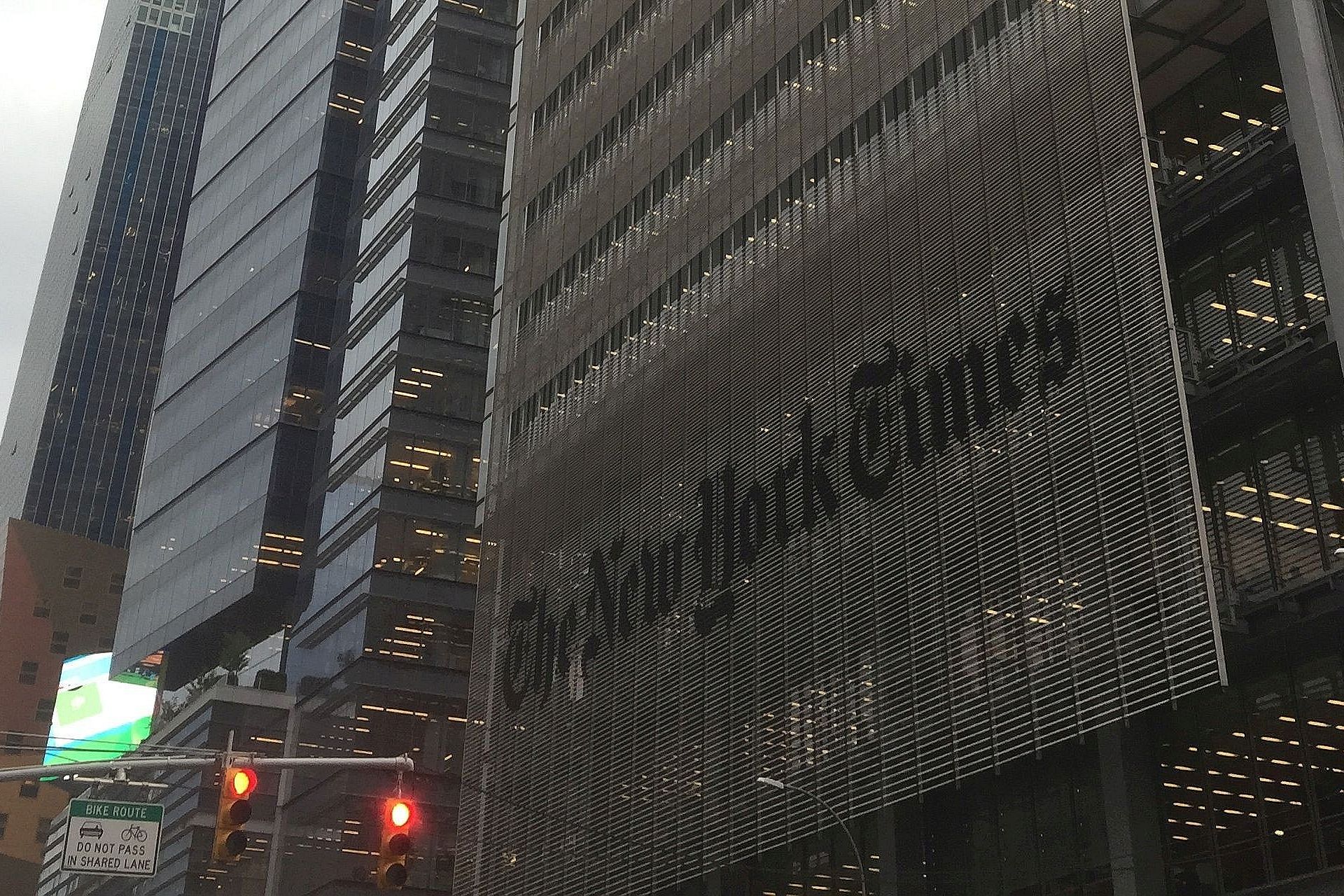 Ladies and Gentlemen, His Highness New York Times. To have own column in Times … Since we left the imagination windows open.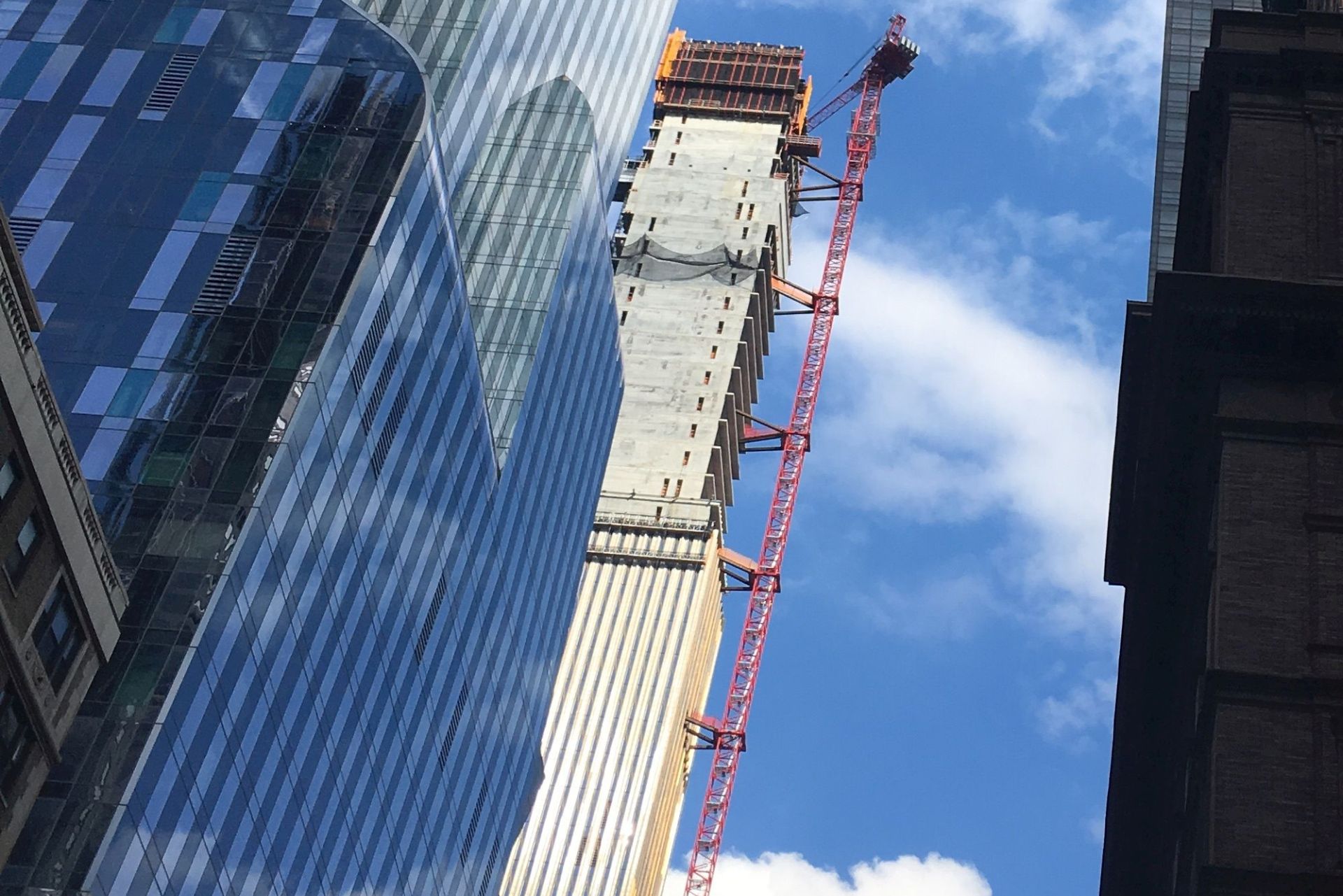 As part of destroying the borders of the imagination, 111 West 57 Street, where the thinnest building in the world is created in terms of height to width, 24: 1 – 421 meters high and 18 wide.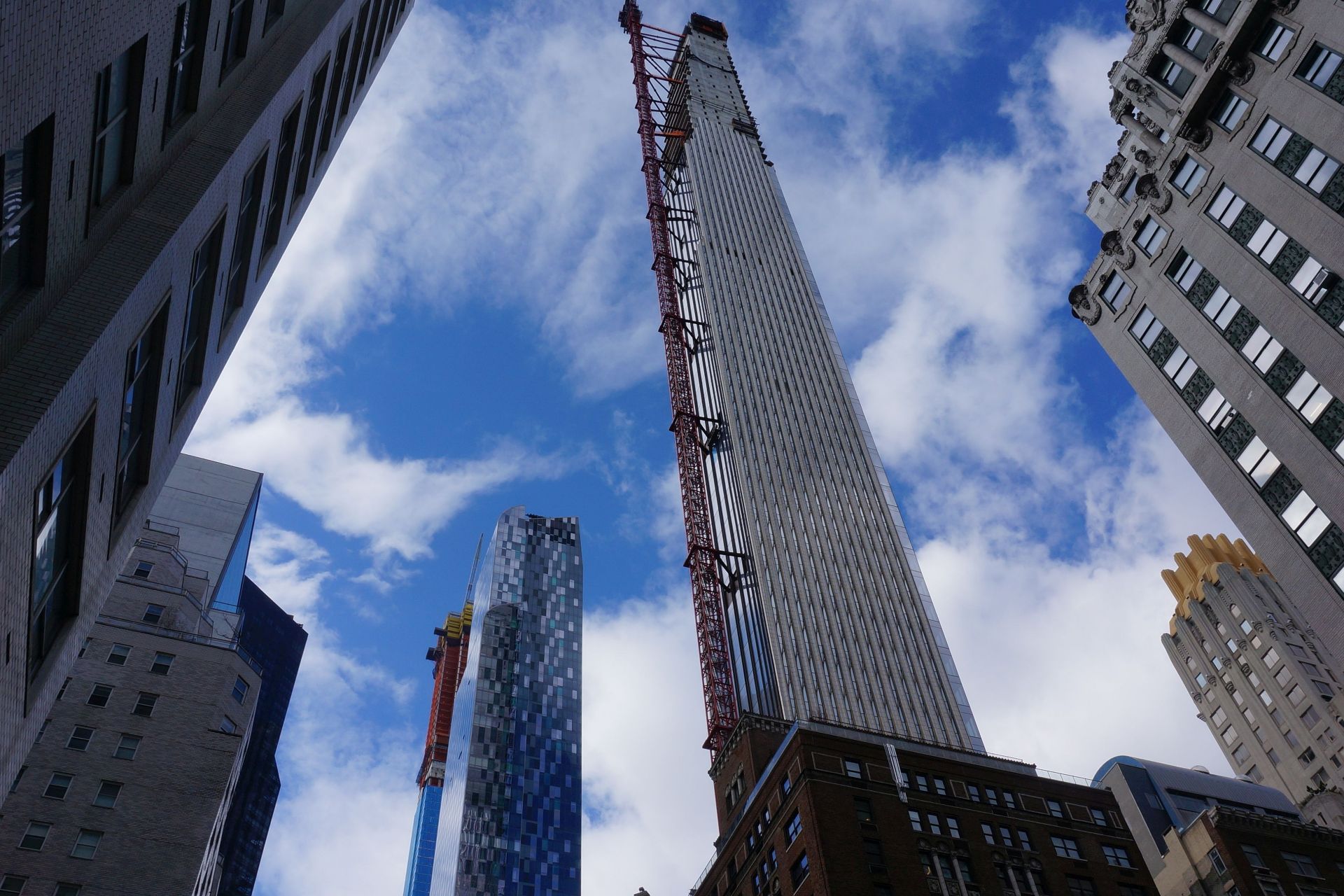 From now on, such buildings will not only be in children's fairy tales.
111 West 57 or the Steinway Tower, with a beautiful view of Central Park and the rest of Manhattan. An interesting fact is that there will be only two elevators. But if you have such views, why leave the house?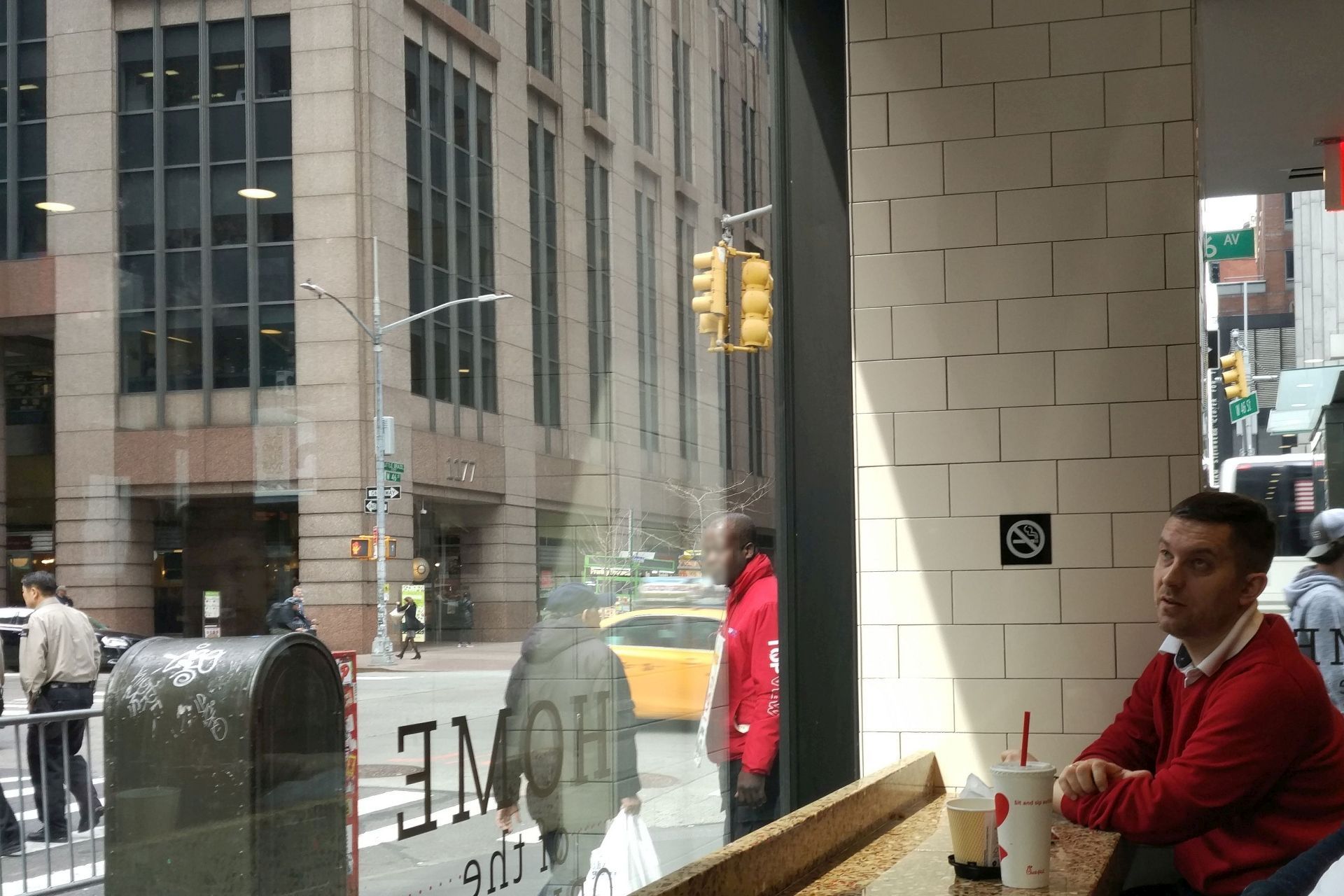 A short break in Chick-fil-A at the corner of 6 Aleja i West 46. The neck hurts from looking up so you need a little horizontal.
From here, only one block to the last milestone, and it is …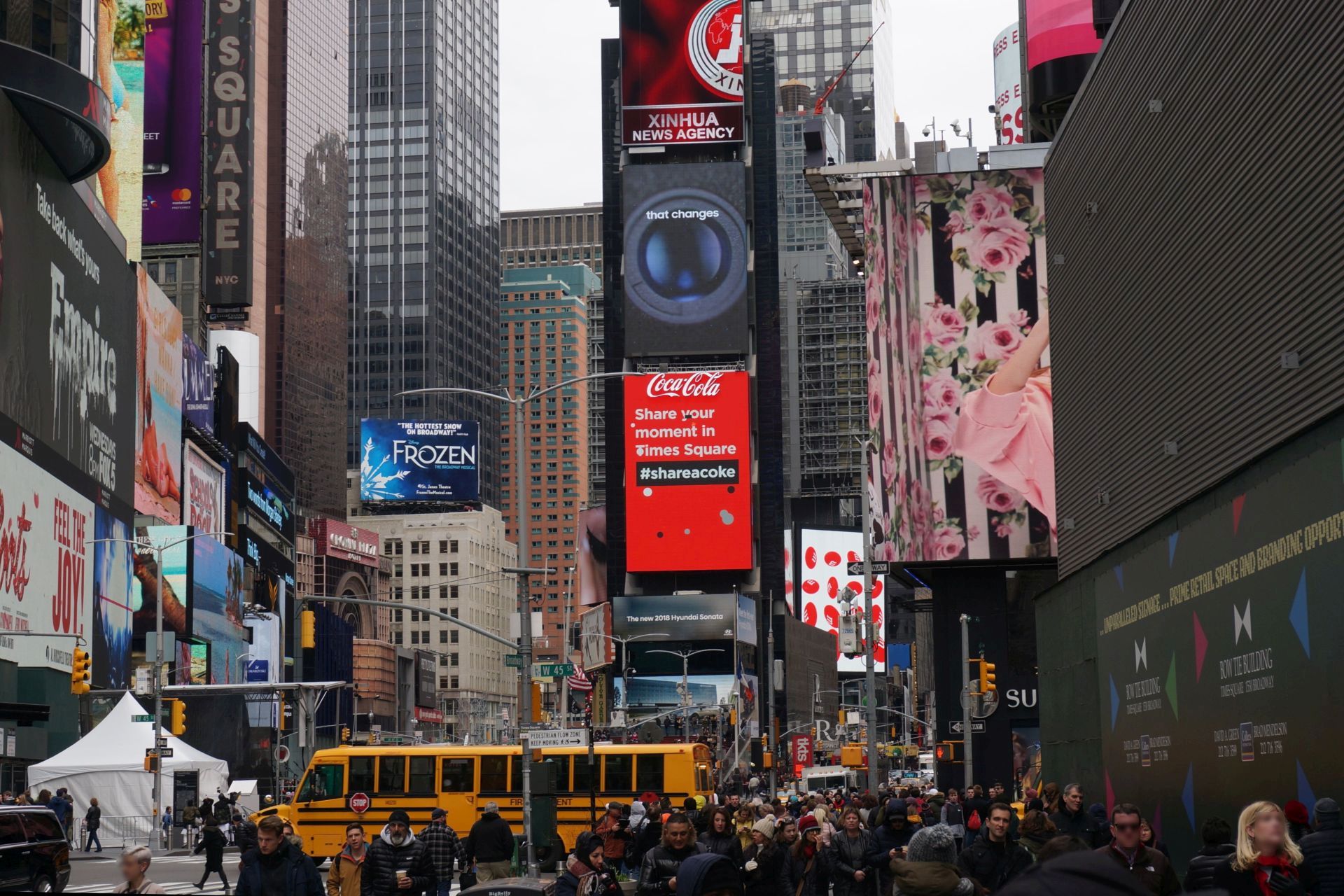 … center in the center, namely Times Square.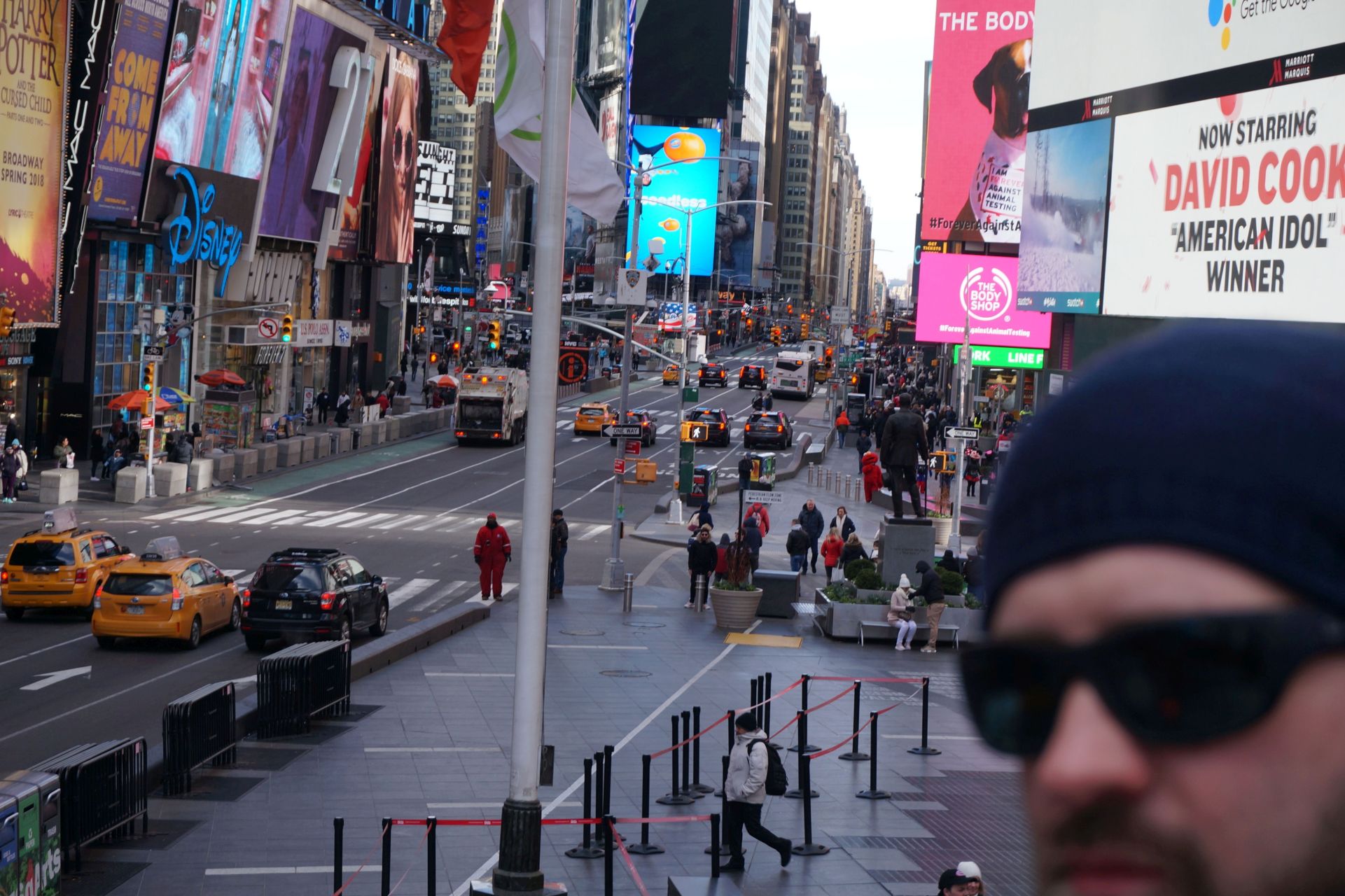 Since time is the most precious …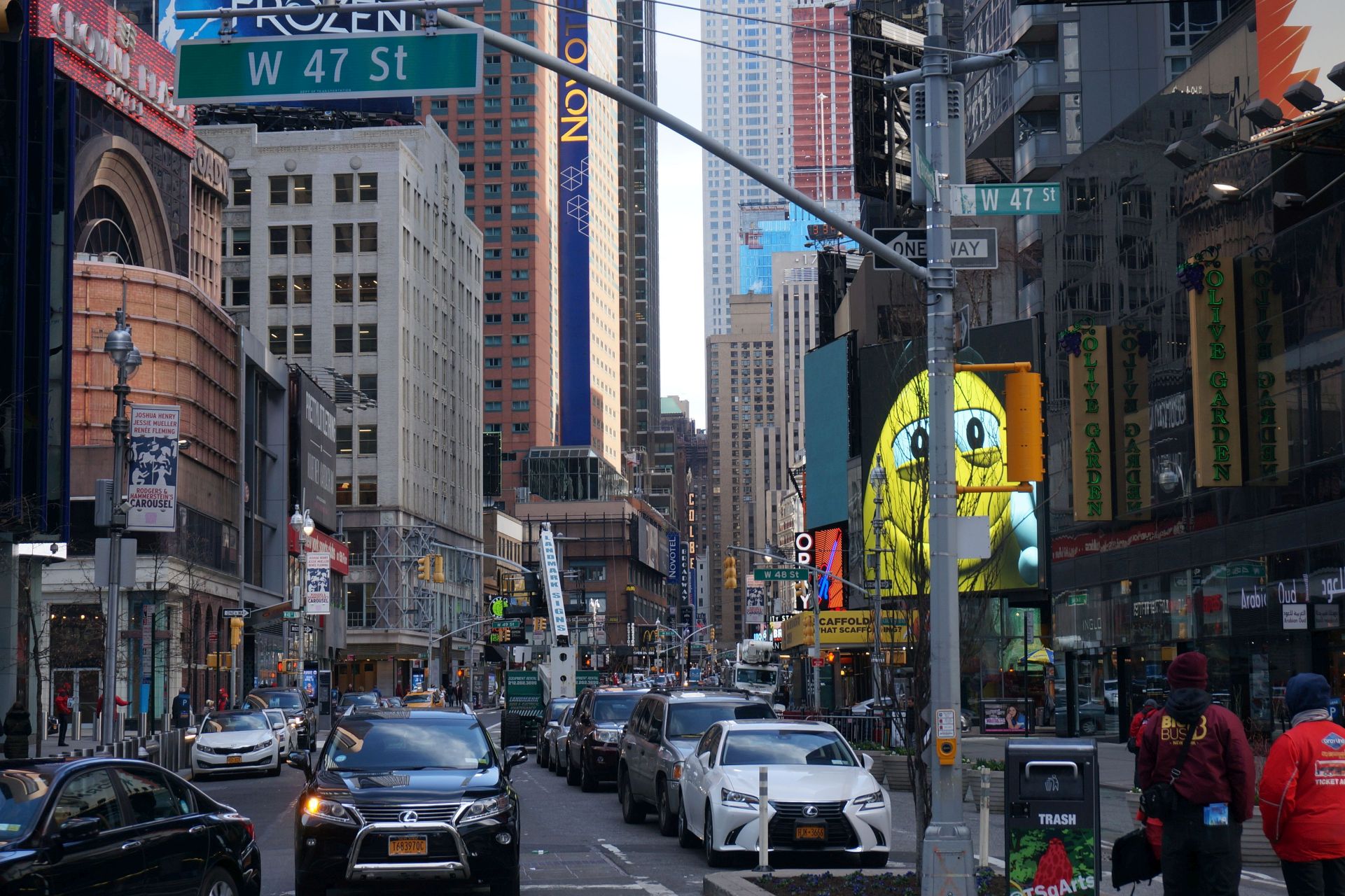 Maybe someone here knows something about time ?!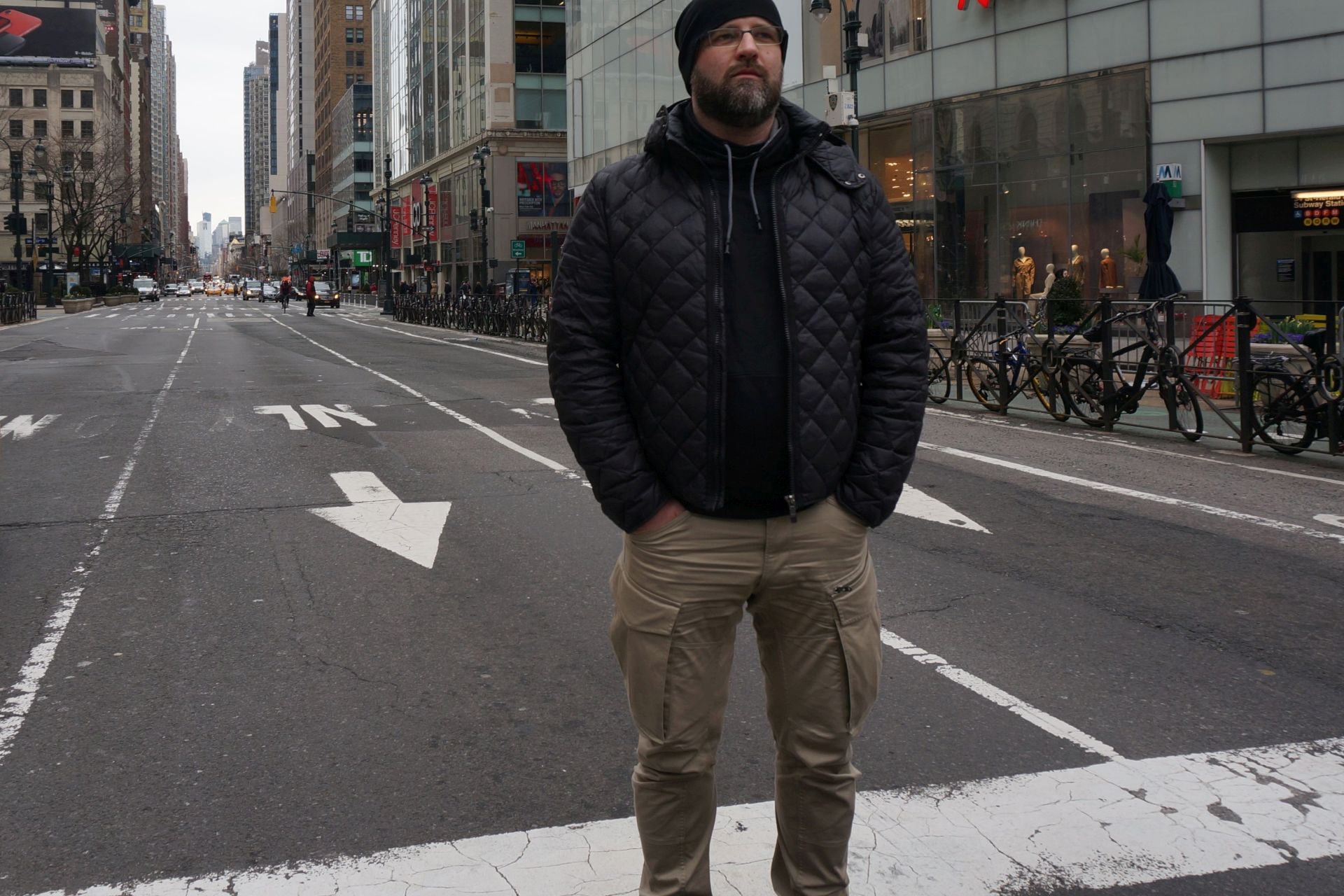 We are inevitably approaching the finish. You stand like Tom Hanks in the last Cast Away scene (with your back to Herald Sqare on 6th avenue). Where to go? To the north?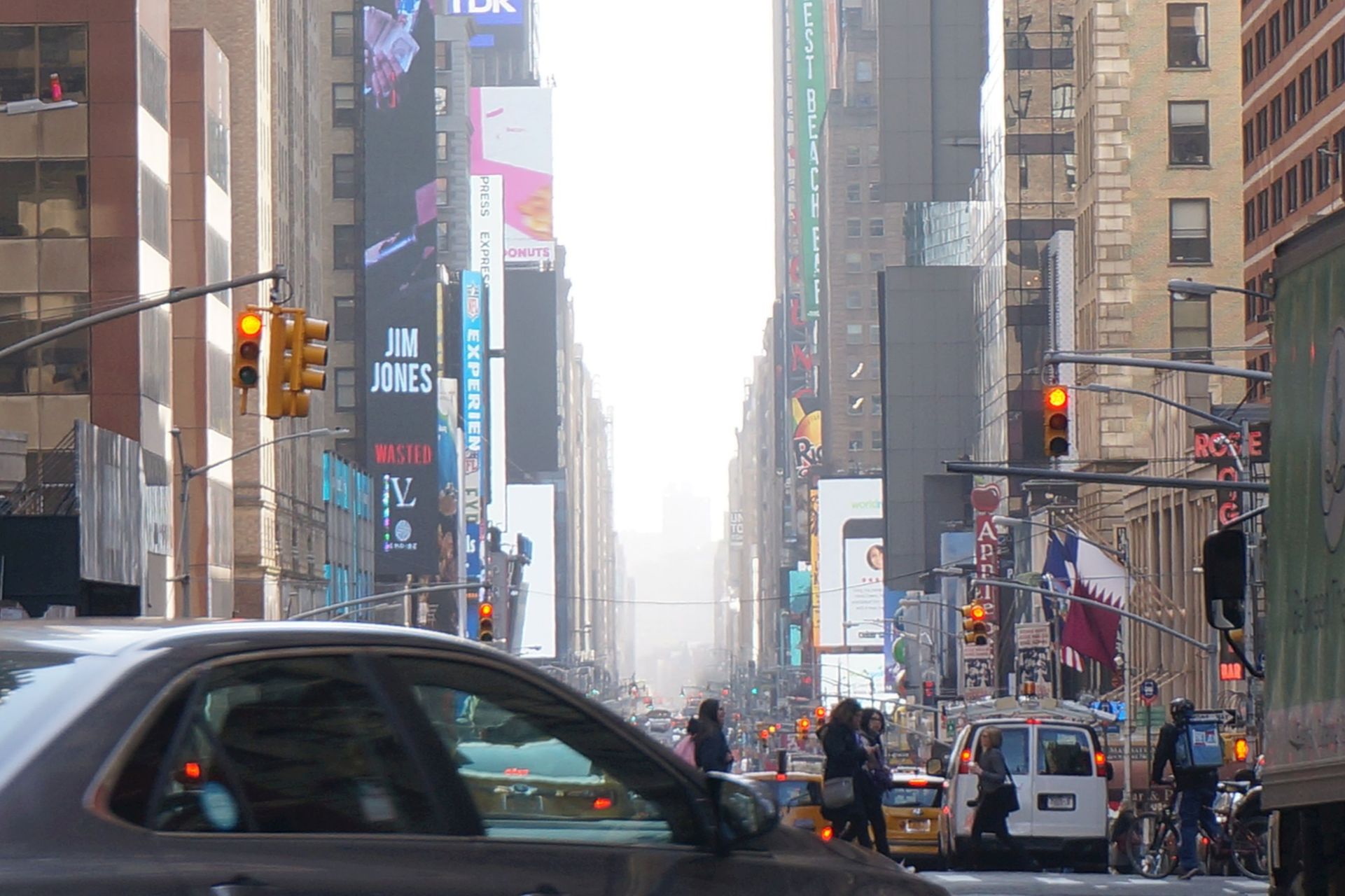 Or maybe south? (Seventh Avenue piercing Times Square.)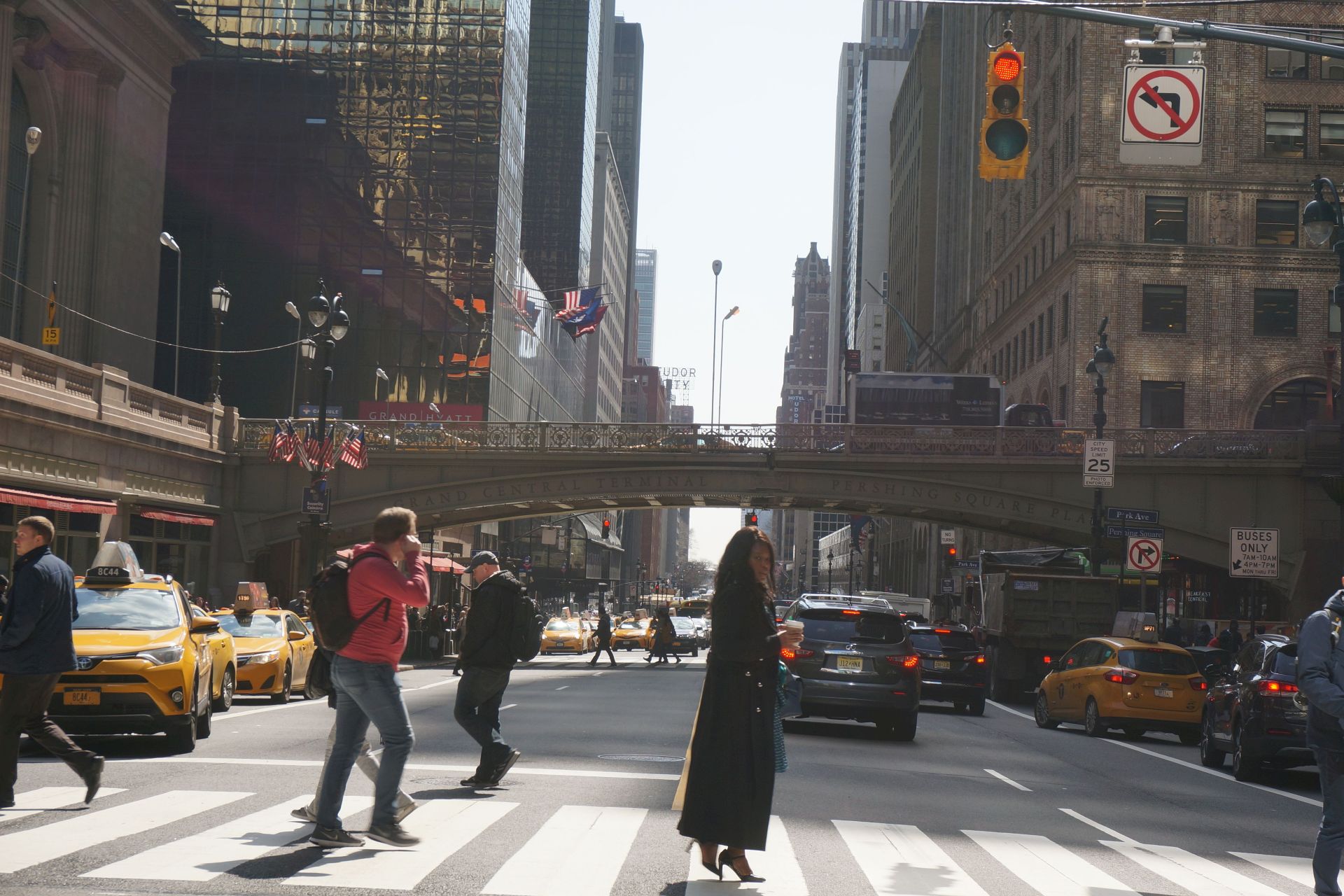 Rather east …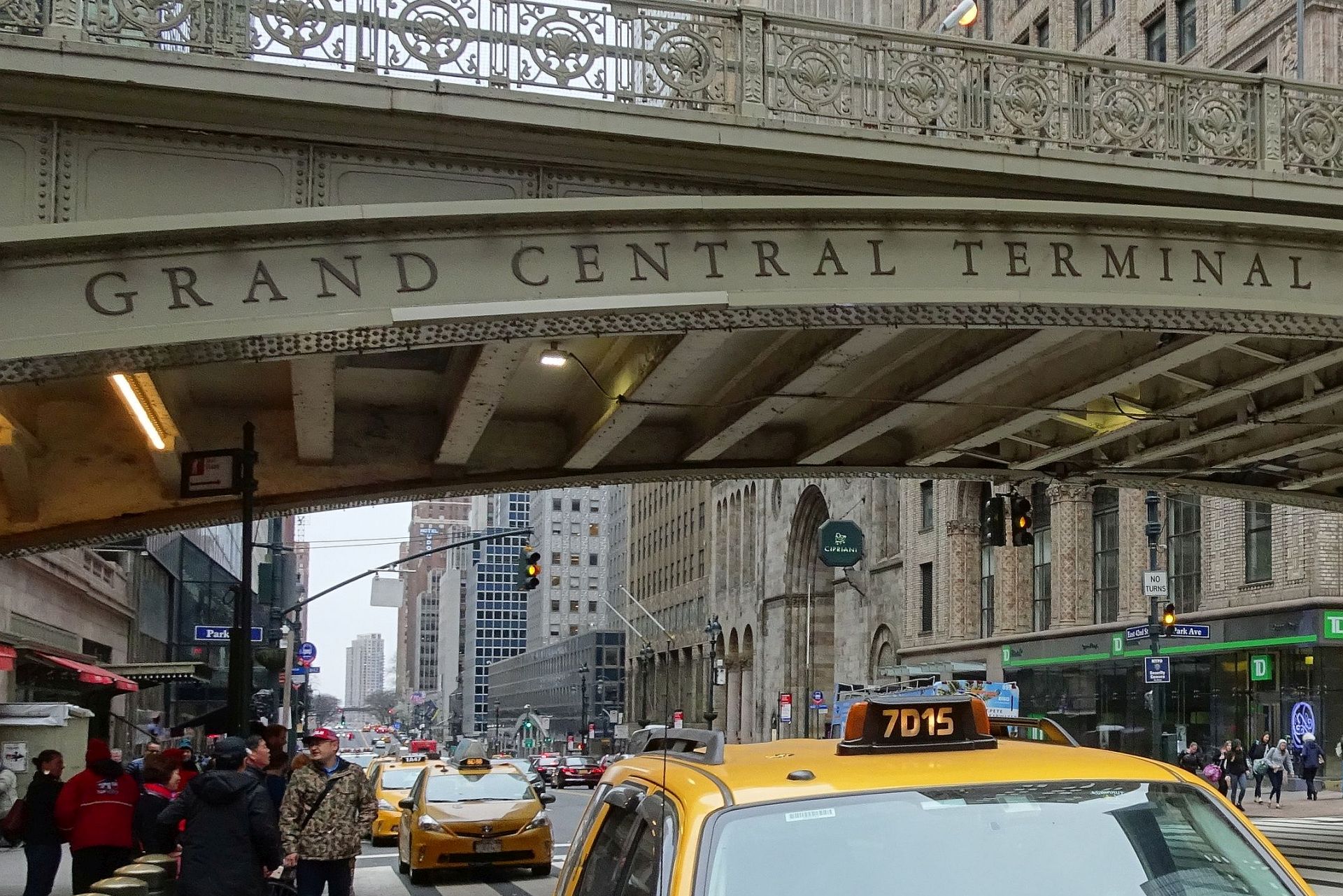 … to Grand Central …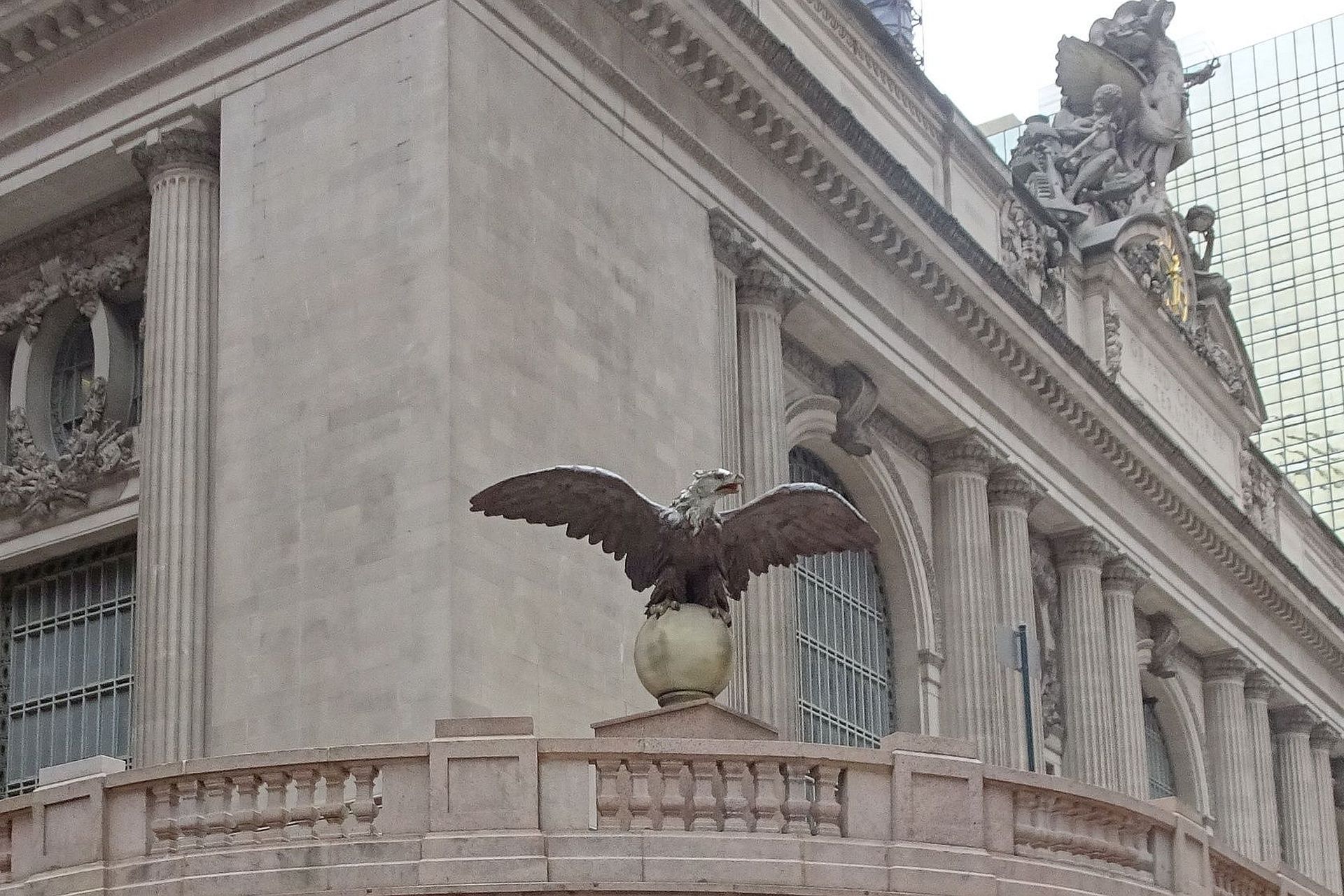 … from where you will soar further into the world …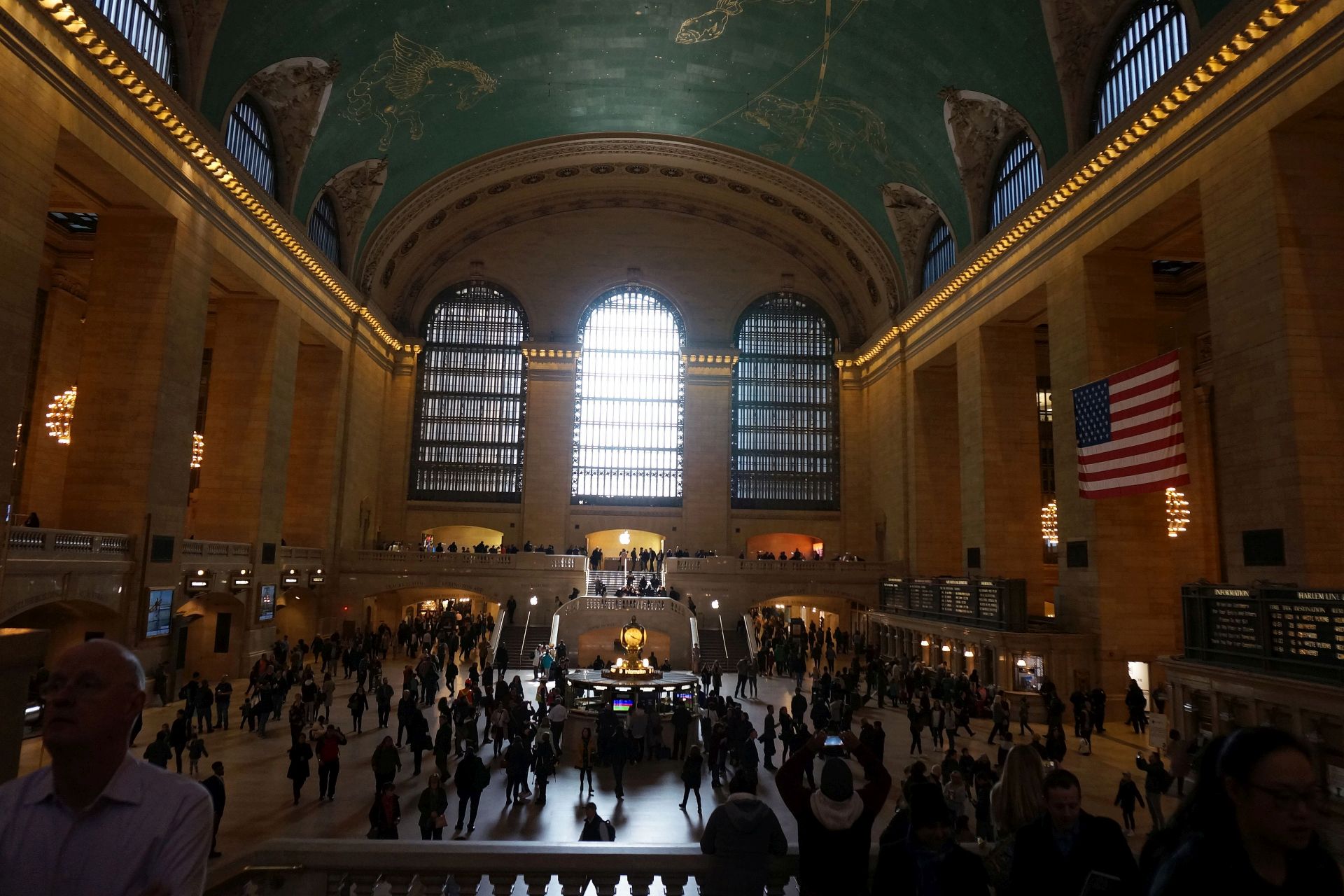 … from one of the 44 platforms (how else, the most in the world).
An eventful day, but we've just licked the subject. However, you can come back here on 7 Walk & Think NYC routes, virtually or realistically.
•
Grzegorz Bednarczyk
•